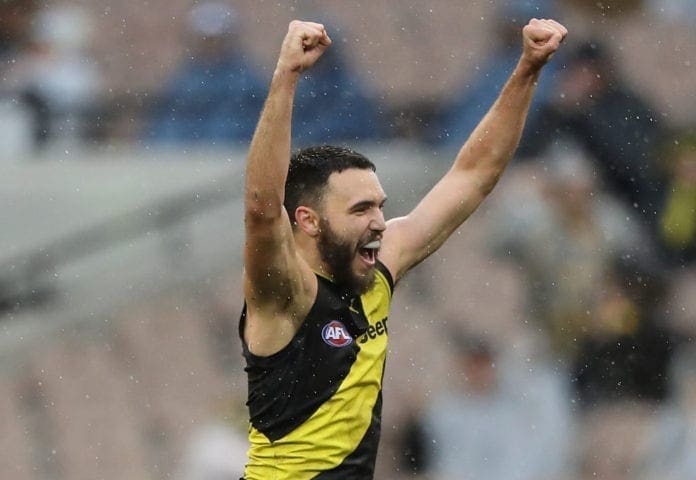 Richmond veteran Shane Edwards has announced that season 2022 will be his last at AFL level, with the curtain set to close on his champion career at the cessation of September.
The 33-year-old alerted those at Tigerland to his decision on Tuesday morning, claiming that his 16-year tenure in yellow and black had been life-altering.
"It is time for me to step aside and move on just as players did for me when I started," Edwards told club media.
"I am trying to play to the best of my ability out there, but it is pretty obvious to me that I won't be helping us move forward next year.
"The Club has given me everything, it has changed my life forever and I will always be connected to the Richmond Football Club."
The South Australian went on to state that while hunting premiership glory had left him with a stacked mantel, it was the ability to bask in the afterglow of victory that he cherished above all else.
"My teammates are what I will miss the most, we have been through so much together and always had fun. I will miss putting the jumper on before a game and when we really flick the switch. I love the 15 minutes after a win as well, it is the best feeling," Edwards expanded.
Edwards, a long-term favourite of the Tiger Army, also paid special mention to his fortunes with injury along the road to becoming just the fifth Richmond player to play 300-games.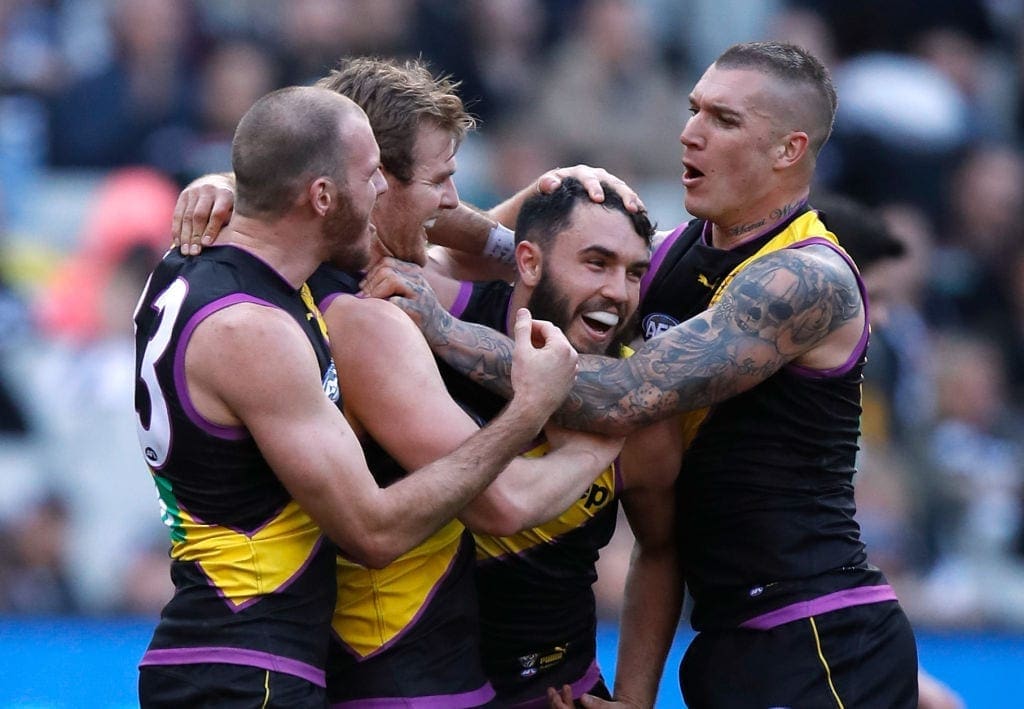 "When I look back on my career, what I think of is how lucky I have been; on the injury front- I have never really had a big injury, and I got to come to a big club with really passionate supporters," he said.
"I am lucky the Korin Gamadji Institute emerged upstairs a couple of years into my career as well, and I (am grateful to) have seen so many sides of the game as a player.
"I have won premierships and a few wooden spoons and finished everywhere in between as well."
Edwards' choice to call time on his career comes less than four days out from Richmond's final home-and-away fixture against the beleaguered Bombers.
Though a win on Saturday night would add further wind to the Tigers' wet sails, the Punt Road side's public dismantling of Hawthorn last Sunday assured the former second-round draftee of a chance to take part in his eighth final series.
With a present count of 301 senior appearances to his name, Edwards remains fourth on the storied club's log of champions for games played, however, no indigenous player has ever worn a yellow-sashed guernsey on more occasions.
Speaking in the wake of his dependable star's decision to move on at season's end, head coach Damien Hardwick paid special praise to the man known affectionately as 'Shedda'.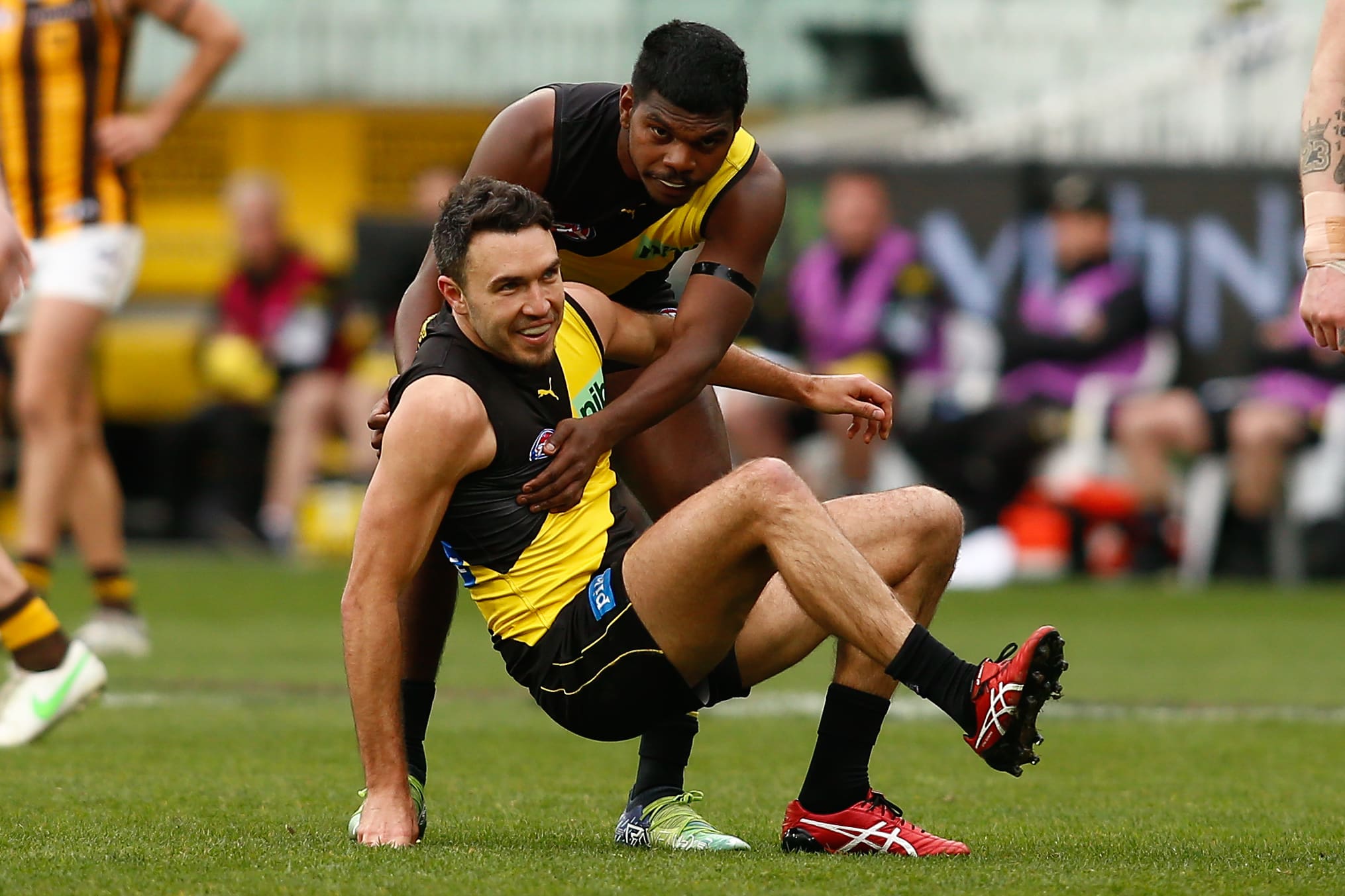 "Shane came in as a young player and leaves as a proud Richmond and Indigenous man," he said.
"The journey he came on reflects us as a Club and what we have achieved. Shane leaves us as a three-time premiership player and All-Australian. It resembles everything we have become.
"What we have gained from Shane is incredible insight, as individuals and about Indigenous culture as well.
"The lessons we have learned from Shane as a player can never be understated. The way he came in and impacted games when we needed a spark, is the one thing I will remember from Shane as a player.
"There is nothing more comforting as a coach than having a player you know you can count on, and here is hoping we have got a couple more games to go on the journey."
Since crossing the border and walking through the doors at Tigerland, Edwards has finished in the top five of the club's best and fairest count on five occasions