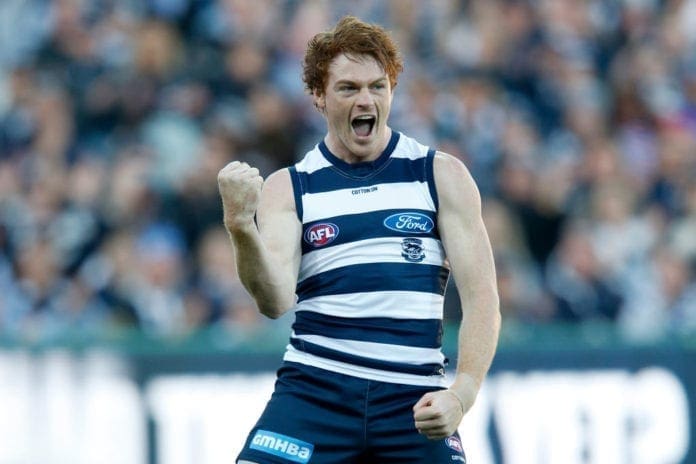 We're back for Round 14 of Zero Hanger's weekly 'five useless stats' series.
Every week Aaron Delaporte from Useless AFL Stats will take a look at the most useless statistics from the weekend just gone, the absurd, the ridiculous and just the plain outrageous.
With the shortened round it's just four stats this week but these are the most captivatingly Useless Stats from the week just gone.
Want more Useless Stat content? The team at Useless AFL Stats have just released a Podcast you can check it out now via the Unnecessary Statness Podcast.
1. Cats hard to beat as Rohan seals it
As Joel Selwood called his team in for the last minute chat pre-game a "match fact" appeared on the screen that said Cats have won 31 of their last 23 games at home.
Now we don't always get everything right at Useless AFL Stats, but even we know someone stuffed that stat up. Luckily for the Dogs they probably didn't know what unsurmountable odds they were facing as they had the game all but won.
ONE POINT DOWN

SHOT AFTER THE SIREN

GARY ROHAN WOOOOOOOOOOOOOOW!#FootyOhWhatAFeeling | #AFLCatsDogs pic.twitter.com/Ag4joSBbkh

— AFL (@AFL) June 18, 2021
The Gary Rohan kick to secure the win became the 53rd time a game has been won with a goal after the siren, and Rohan joined Barry Hall as players to have done it twice - interestingly both did it with two different teams.
Hall firstly with St Kilda and then Sydney, whilst Rohan kicked his first for Sydney in 2017 against Essendon albeit a lot easier one from just a metre out. Both of Rohan's goals also came in Round 14.
Had Rohan kicked a behind, he would have created history another way and joined Tom Hawkins as the other players to have a kicked a goal after the siren to win and a behind to draw. Hawkins can now hold that record alone for a while longer now.