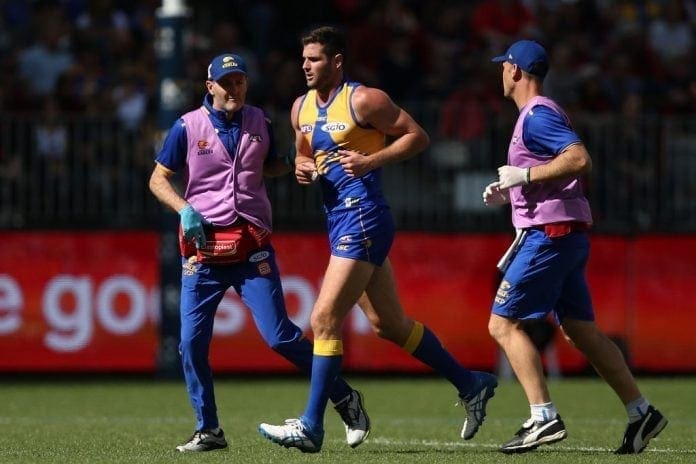 Unvaccinated Eagles forward Jack Darling has added further intrigue to his decision to forego inoculation by releasing a social media statement that was out of step with another published by West Coast.
Given Darling's choice to opt-out of the league-wide vaccination mandate, the 2018 premiership winner will no longer be able to continue his pre-season program alongside teammates at West Coast's training base at Laithlain.
News that the 29-year-old had failed to receive any form of jab prior to the cut-off point for players based in Western Australia became public on Friday afternoon.
RELATED: Eagles forward facing unclear future over vaccine hesitancy
Although the 2010 draftee's convictions have left him isolated from Adam Simpson's locker room, Darling will join with ex-Blue Liam Jones, current Lion Cam Ellis-Yolman and AFLW duo Deni Varnhagen and Georgia Patrikios as those frozen out due to their respective stances.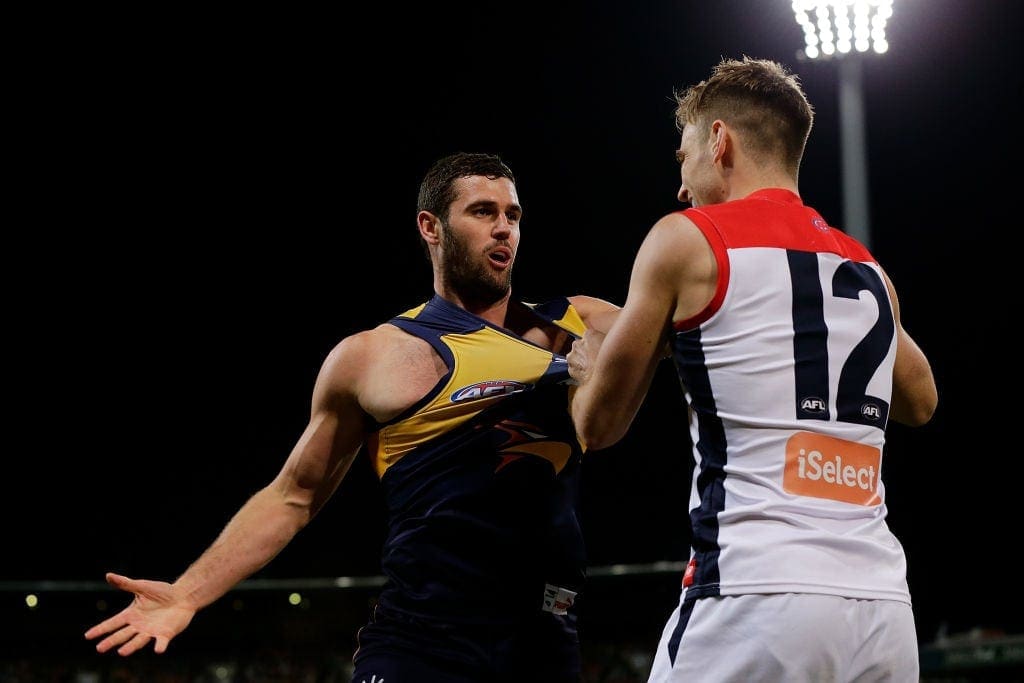 In addressing Darling's absence from their Mineral Resources Park headquarters, West Coast stated that the unvaccinated key forward would be taking "time to assess his future" and that he was set to "train independently from the remainder of the squad".
However, if the Perth-based club's statement was a black and white admission that a member of their playing group had failed to adhere to protocols, Darling's own declaration only proved to muddy the waters.
As highlighted by CODE Sports' Daniel Cherny, the 2019 All-Australian claimed via Instagram that he had been kept apart from his teammates due to "doctor's orders" after suffering a "work-related injury".
So this just doesn't add up pic.twitter.com/oUYJF5h1QY

— Daniel Cherny 📰 (@DanielCherny) January 21, 2022
Darling also expressed that his ambiguous "medical condition" would remain "strictly private" as he took an indefinite break from the club.
The 236-gamer stressed that he would be back on track with the Eagles "as soon as I am fit and able".
While Darling's words remain out of sync with those provided by his employer, the West Perth product will need to be fully immunised by February 18 if he wishes to extend his AFL career into a twelfth season.
The four-time leading goalkicker still has four seasons left to run on a contract that is set to be completed at the cessation of 2025.
West Coast is set to informally start their 2022 campaign with a practice match against Adelaide which will take place across the final two weekends of February.
The Eagles will then face arch-rivals Fremantle during the AAMI Community Series on Sunday, March 6 before commencing the home-and-away season against Gold Coast in Perth on Sunday, March 20.