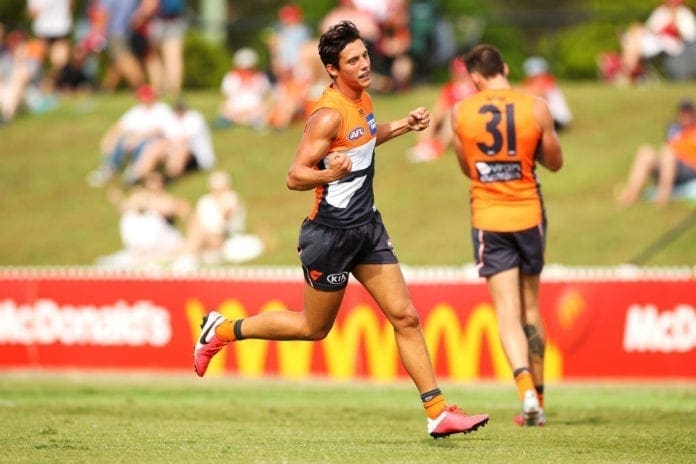 Greater Western Sydney youngster Jye Caldwell looks to be one of seven Giants players who could be on the outer by the end of the 2020 season.
The Giants' salary strains are nothing new, with the club being publicly reported to have a number of highly-promising names set to leave due to lack of cap space.
Caldwell is one of several names that will be hunted by Victorian clubs in the upcoming trade period, with 7 News reporter Tom Browne revealing Essendon and St Kilda are heavily chasing the 19-year-old.
It is believed that Caldwell would coast a late first-round to early second-round section in return.
The Bendigo product was taken with the 11th overall selection at the 2019 draft, but has played just 10 games for the Giants since making his debut.
Leon Cameron won't look to budge on any of his star onballers, meaning Caldwell could be one name heading for the door.
Potentially joining him in the departure lounge is Aidan Corr and Zac Williams, with the pair without a contract for 2021 and being heavily chased by Victorian clubs.
Harry Perryman, Jackson Hately and Jeremy Finlayson are also listed to be potential names heading for the exit, with the latter now out-of-favour due to the sudden rise of Jake Riccardi.