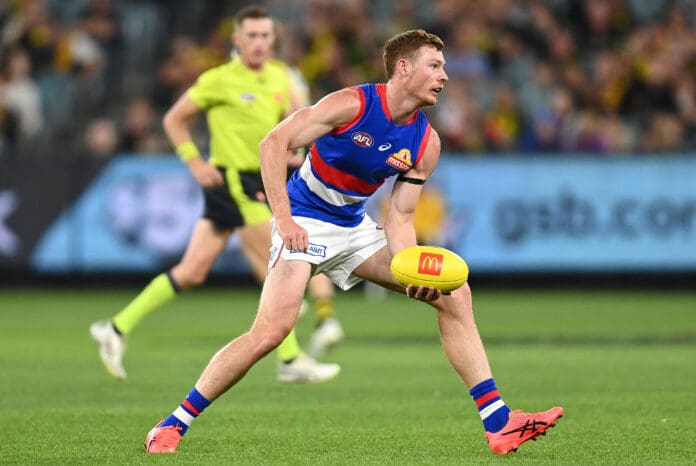 The Western Bulldogs have been hit with a significant triple injury blow to their backline, with defensive Liam Jones, Tim O'Brien and Hayden Crozier each facing multiple months out of action due to separate setbacks.
Jones was subbed out of Sunday's win over North Melbourne in the early stages of the match due to a distal radius fracture in his forearm, with the defender sustaining multiple breaks in a single blow.
The club has confirmed days after their victory that Jones will require close to 10 weeks in rehabilitation, placing his playing chances for the remainder of 2023 in some doubt.
"Liam received a kick to his forearm – this trauma has caused two separate breaks in the radius bone," Bulldogs sports medicine boss Chris Bell said in a club update.
"He had surgery yesterday to insert a large plate along his forearm to stabilise both fractures.
"We will confirm his return to play timeline over the coming weeks, but expect him to miss the next 8-10 games."
Both O'Brien and Crozier sustained significant hamstring strains, with O'Brien's coming against the Roos while Crozier's setback was recorded in the VFL. The duo face close to eight weeks on the sidelines, adding further frustration to Luke Beveridge's defensive gameplan.
"Both Tim in the AFL game and Hayden in the VFL game sustained hamstring injuries," Bell said.
"Scans confirmed that they have both suffered moderate to high grade injuries, that will see them miss the next few months of football."
The trio of setbacks will likely open the door for any of James O'Donnell, Ryan Gardner and Josh Bruce to return to Beveridge's side, while the Dogs also have first-round draftee Jedd Busslinger on standby.
Busslinger was rated as the best key backman from last year's draft class and joined the Bulldogs from East Perth after being selected at Pick 13.
The Dogs are still without dashing do Ed Richards and Jason Johannisen for a month with hamstring issues of their own.
In further unfortunate news for the Bulldogs, dupo Roarke Smith (foot) and Harvey Gallagher (finger) have also sustained setbacks.
"At the start of the season, Roarke battled a tear to a structure in his foot called the plantar fascia," Bell said.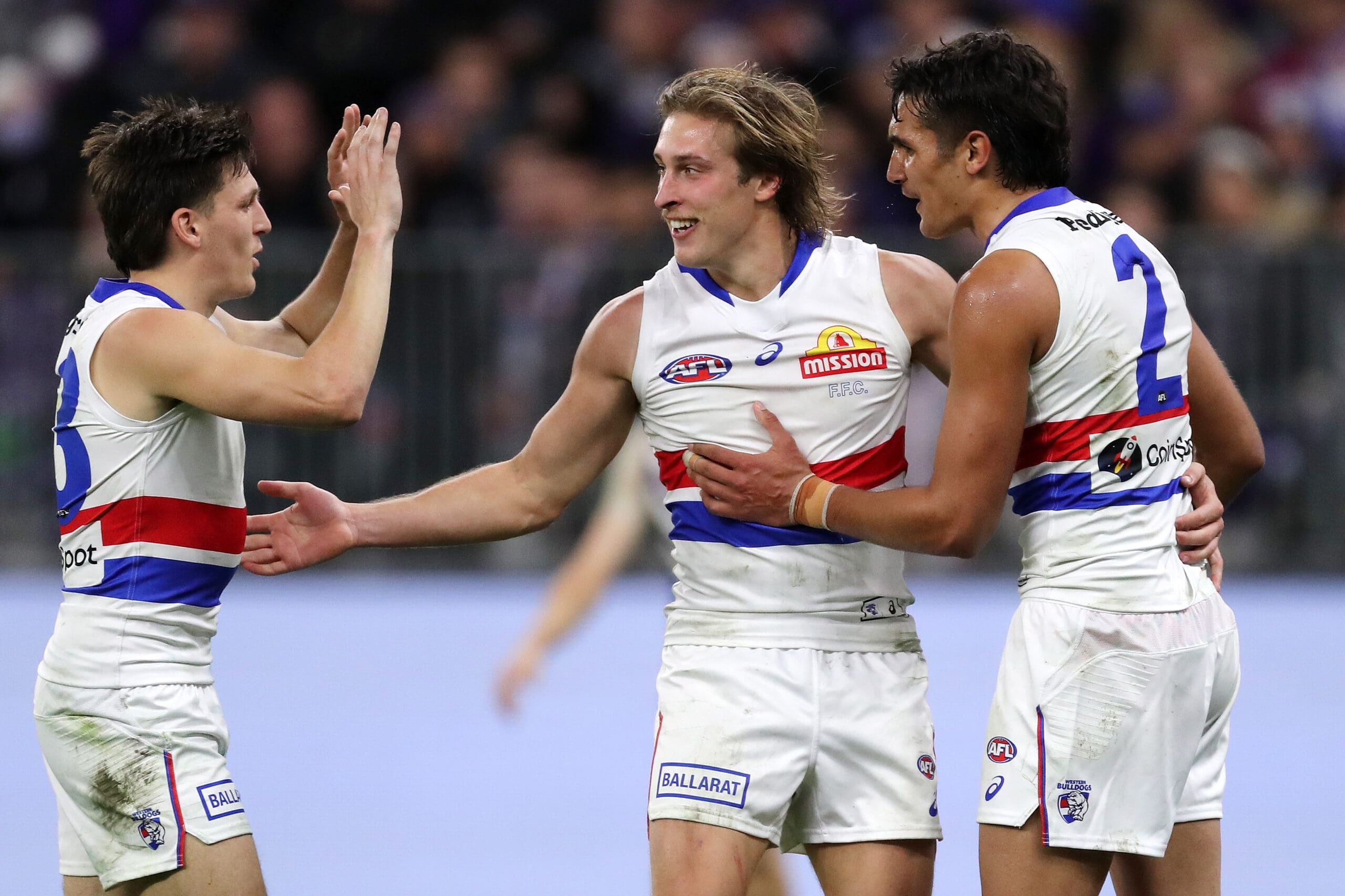 "These symptoms improved, and after building some continuity in his training, Roarke returned to play over the last few weeks but unfortunately, has had a reaggravation of these symptoms during last week.
"We'll wait until Roarke's symptoms settle and get an idea of how his foot tolerates reloading, before we look to set a definitive timeline for him to return to play.
"Harvey was also needing to be managed by our upper limb surgeon yesterday after suffering a break to one of the knuckles in his hand.
"This injury happened in the VFL game and required surgery to align the fracture. The surgery went well, and we expect Harvey to return to playing in the next month."
The Bulldogs have a bye in Round 15 before hosting Fremantle at Marvel Stadium next week.