The Jason Horne-Francis trade saga has shaken up the off-season's trajectory, with the top pick now in play to make his way back to South Australia in a move to Port Adelaide.
The talented teenager was known to be unsettled, but even a confirmed request to Alberton wasn't foreseen, at least in 2022 anyway.
The situation has left both the Roos and North to begin negotiations in what is sure to shape as one of the biggest deals in the AFL's history, with multiple first-round selections from Port Adelaide seen as the start to intense talks.
But if the Kangaroos were set to seek personnel as part of the discussions, who could be raised as part of these talks?
We take a look at five players North Melbourne might target in their trade talks for Jason Horne-Francis.
1. Zak Butters
Probably the first name Brady Rawlings would've brought up in trade discussions with the Power, who are likely to have shot down any thought of parting with the emerging midfielder.
With a Victorian heritage, having been plucked out of the Western Jets with Pick 12 back in 2018, Butters would be among one of several Power players the Roos may attempt to pry back to their home state, much like the Power have with Horne-Francis.
The addition of Butters in a trade for Horne-Francis would come as quite the blow to Ken Hinkley's squad, but it would mean the Power are likely to hold some of the draft assets that are likely to make their way to Arden Street.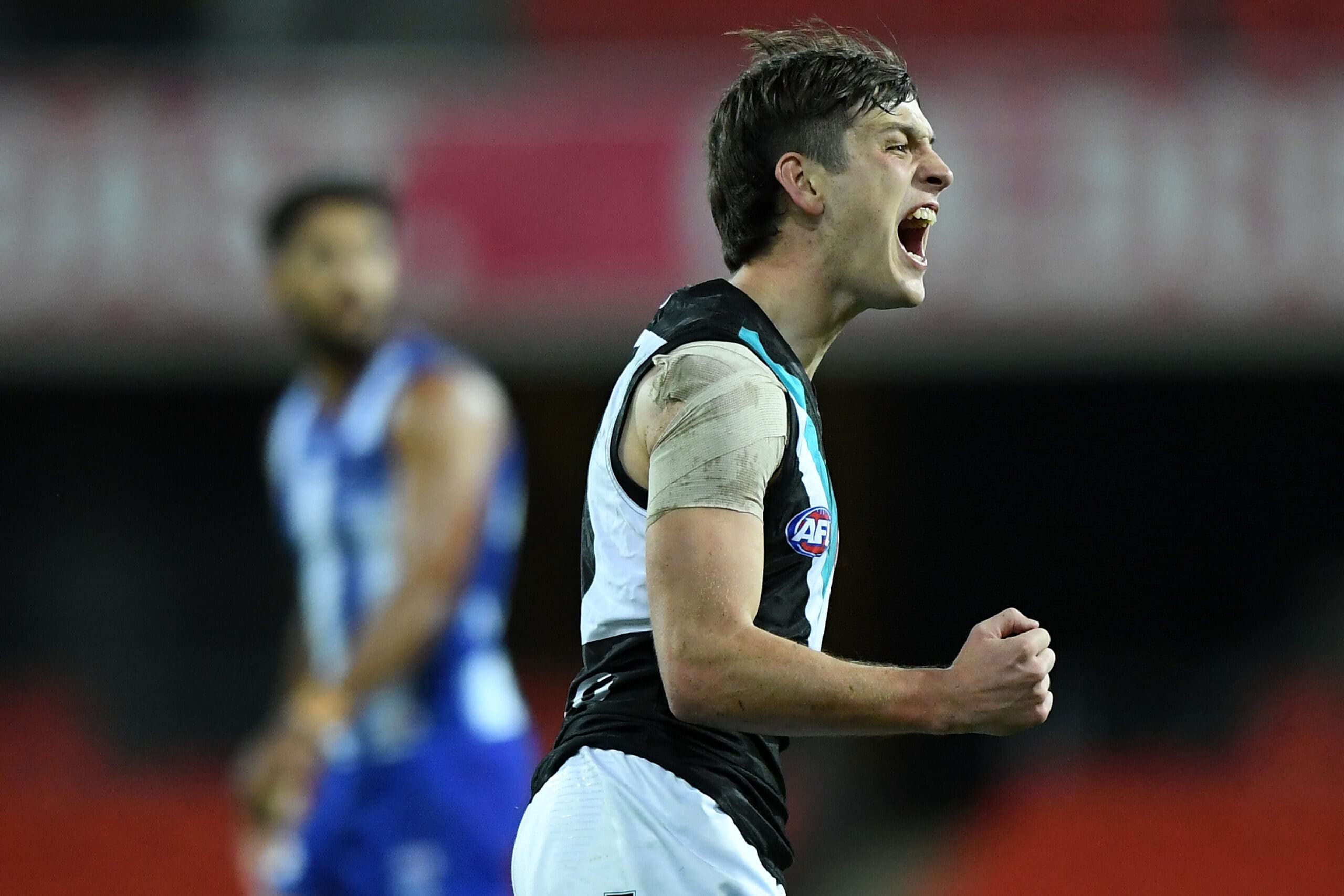 Butters would slot into a talent-rich midfield group at the Roos that is already home to the likes of Luke Davies-Uniacke, Jy Simpkin and Ben Cunnington, where he would immediately be placed in the club's top tier.
A young and ready-made talent is exactly what North Melbourne are after, and Butters comes as a perfect fit.