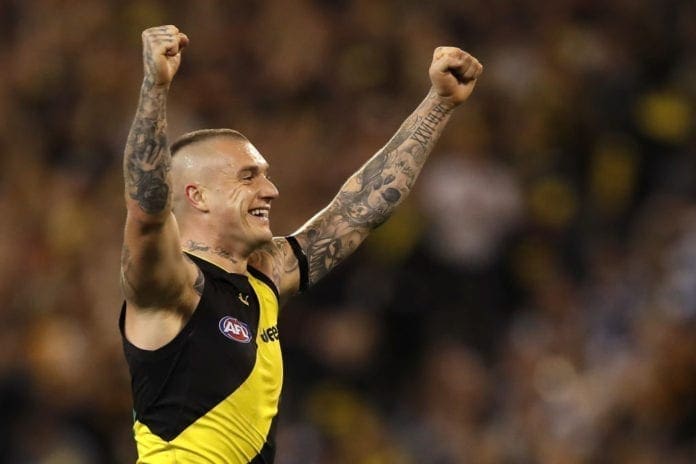 Four-time premiership player Jordan Lewis believes footballers should not earn more than $800,000 a season following the COVID-19 pandemic.
With a reduced soft cap confirmed next season, clubs will need to reassess their list structures and players will be forced to take pay cuts.
Lewis believes $800,000 would be fair for star players as it will let finances be evenly spread around the club.
"I am of the opinion that I would rather see the money more evenly spread," Lewis said on Fox Footy's Saturday Stretch.
"Instead of paying someone $1 million or $1.5 million, I'd rather get three of those players for $500,000.
Nine players were paid over $1 million in 2019, including Dustin Martin, Nat Fyfe and Lance Franklin.