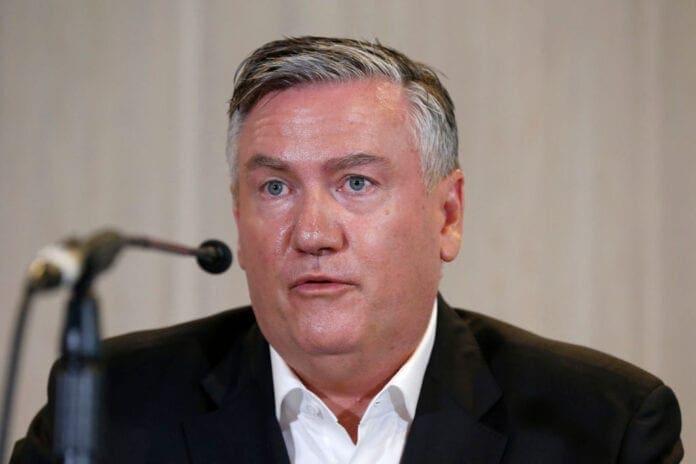 It seems mighty unlikely, but former Collingwood president Eddie McGuire has revealed a proposal which would allow the AFL grand final to be played in front of a capacity crowd at the MCG.
Speaking on Channel 9's Footy Classified, Maguire revealed that plans to form a 'ring of steel' around the MCG were currently being discussed by those within the government and the AFL.
The race to bring crowds back in time for the finals is heating up with the AFL desperate to house the 'big dance' at the home of footy. This week, Victorian State Government announced that crowds would not be allowed at AFL games for at least the next fortnight.
It follows the recent Geelong-Carlton game, and the Wallabies-France test which were sources of COVID-19 community transmission.
However, under this new radical solution, Maguire believes the final could still be played in front of a full house.
"It works as far as the time is concerned, it works as far as everything is concerned," McGuire said.
The proposal involves building a 'ring of steel', fencing off borders along Batman Ave, Punt Road and part of Wellington Parade to encompass Melbourne's entire sporting district.
Over 200 rapid Covid testing locations would be present for players, officials and fans to provide positive results upon entry. The new Rapid Antigen Tests can deliver Covid test results within ten minutes and would be linked to an attendee's ticket at QR code tracing.
Multiple entry points would provide attendees with information and messaging before tests were administered. Each attendee would be asked screening questions, sanitize, self-swab and have their temperature checked before waiting for a negative result.
According to the proposal, the solution would cost between $2 million and $2.5 million to cater for 50,000 to 100,000 fans.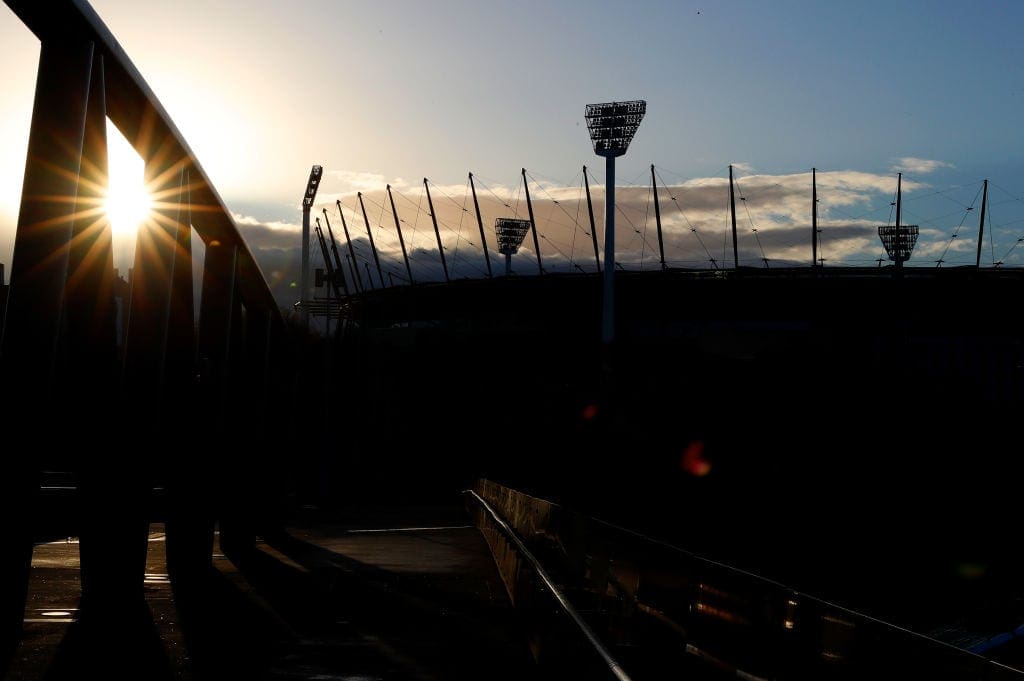 SEE ALSO: Roundtable: Who will take the final top eight spot?
The brains behind the proposal, Bruce Keebaugh from The Big Group and Dr Ian Naughton from Respond Global, have already pitched the idea to the AFL and Visit Victoria.
"Everyone who needs to like this idea likes the idea. What it has to do is get past the chief health officer and he has to tick it off – and that's fair enough because that's his job," Maguire said.
"But … everyone I've spoken to in my straw polling has said: 'I'm there, I'll bring my own stick and put it up my own nose."
A major concern remains with the rapid antigen tests possessing a 94% correcntess rate. But despite the 6% margin of error perhaps being a 'bridge too far' for the Chief Health Officer's approval, McGuire believes the PCR tests could still be administered effectively.
"What people are talking (about) at the highest levels now, particularly at the AFL, is what you could do is go on Wednesday and get the normal test, the PCR test," he said. "You get a negative, you turn up at the game and then get another negative and then you're in. If you get a positive there, they will have on-site testing again of another PCR and then you're out.
"At the moment, there is a one in 10,000 false positive test in this, which is better than a false negative, but then you will be able to be tested. If you come up a positive again you don't come in. But that's looking at maybe five in 100,000 people who have a false positive.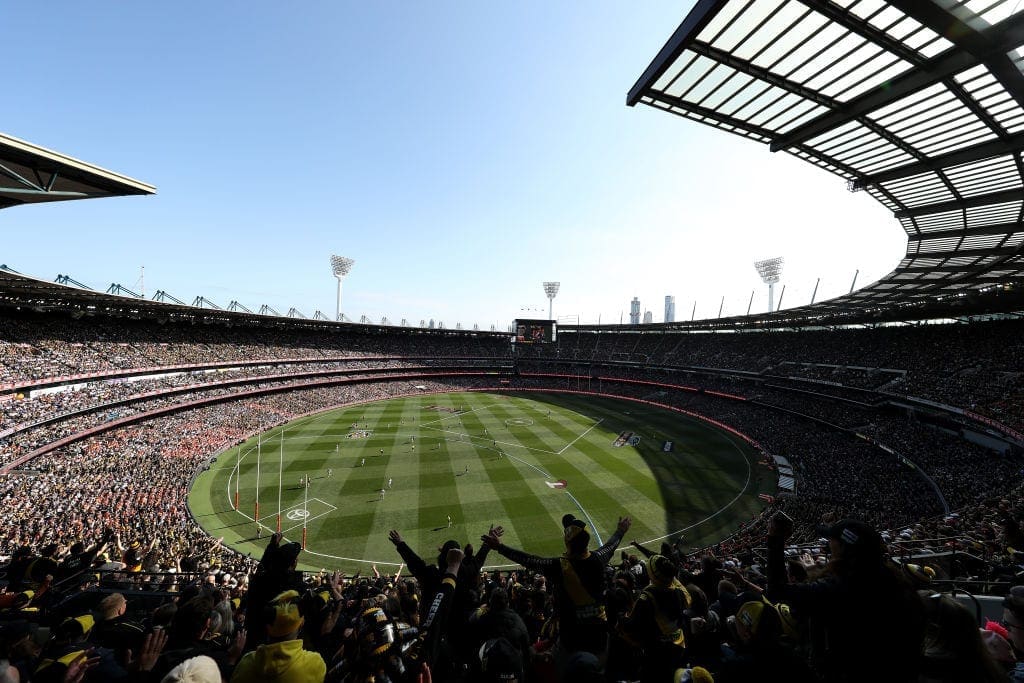 "It would mean every person in there, from workers to players to patrons, would come in, all the testing stations – so you would come in to Punt Road, be tested and sit in the stand, you could go into Margaret Court Arena, Rod Laver Arena – be tested.
"Once you're in, then what we could is put carnivals, we could have food trucks, we could turn it into something absolutely sensational."