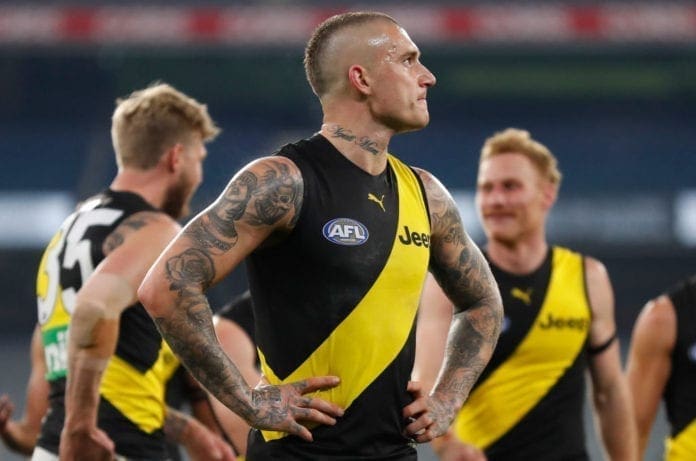 While the images of medals won, goals kicked and cups claimed are likely to enter the minds of many when the name Dustin Martin is raised, a new publication has explored the man behind all of the glory.
Set for release new week, 'Dustin Martin - The Story Continues' is said to reveal more than just the 30-year-old's footballing achievements, but also the intimate details of how the man himself is constructed.
According to an excerpt of the tome released by The Herald Sun on Sunday, the Brownlow Medallist has embarked on a journey towards fulfillment outside of the boundary line.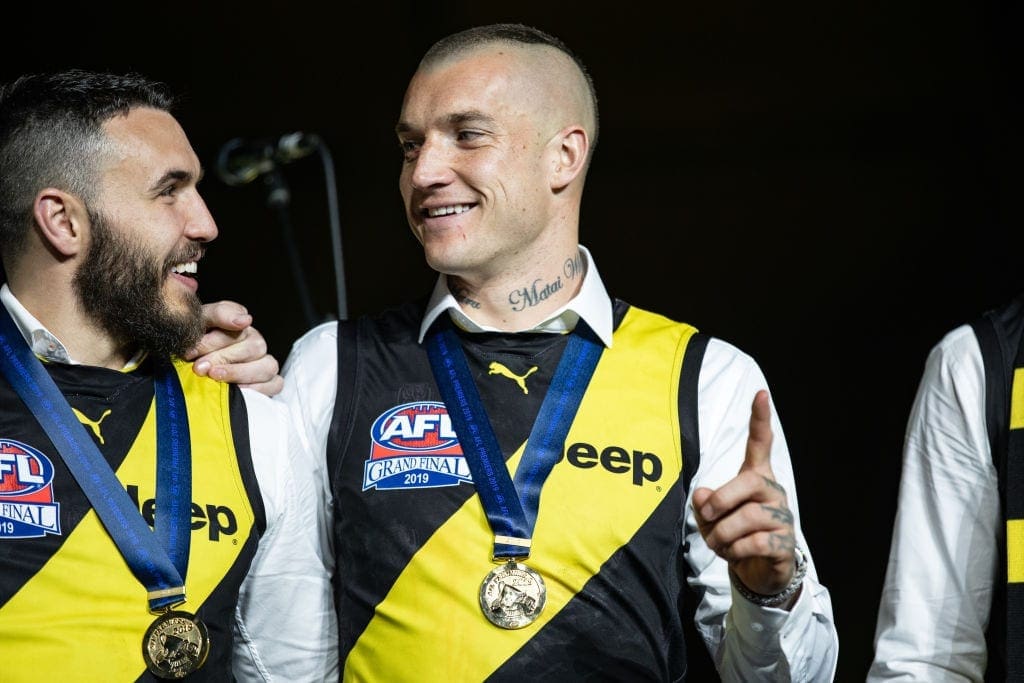 Since assailing the game's summit with a swag of awards in 2017, Martin was said to have been left empty in other facets of his life, but with the aid of a professional mentor and a desire to search within, the former first-round draftee has reportedly gained a fuller sense of self.
Though the full tale will only be known when the book hits shelves, said extract explained that away from the eyes of supporters in the stand, the tattooed Tiger finds balance by swimming, cycling, and boxing.
It has also been said that a keen interest in devouring self-help books and adhering to certain Buddhist principles has helped the three-time Norm Smith winner creep closer to understanding who he is and what he wants from the remainder of his life.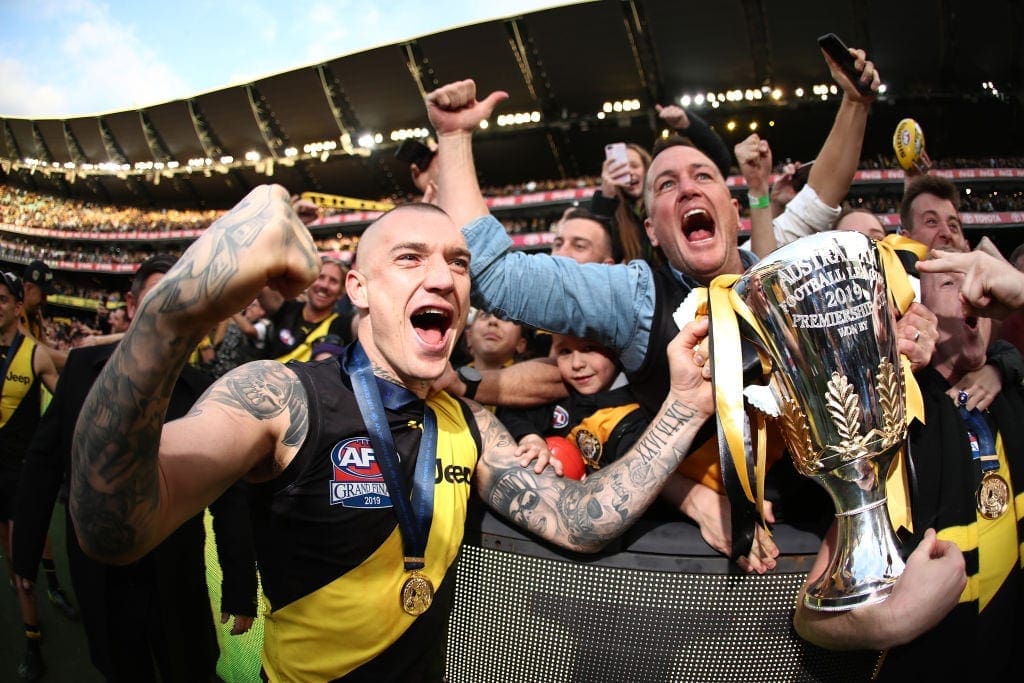 In the words of his mentor, Ben Crowe, who has worked with several other Australian athletes such as Ash Barty, Stephanie Gilmore, and the ubiquitous Dylan Alcott, Martin believes he has reached a standpoint on himself.
While some of these new-aged ideals may leave certain members of the footballing community scratching their heads, if the pursuit of understanding the person within the guernsey can lead to unassailable results on the park, then you can bet your bottom dollar that many other players in the 'copy cat' league will begin following Martin's lead.
The Hardie Grant publication will be available for purchase from October 19.