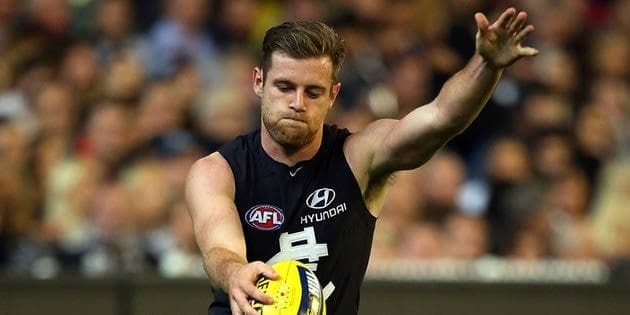 With the 'hit and giggle' matches and the arduous pre-season training regimes now behind each team, fans, coaches, and players alike have set their sights on the real deal – Round 1.
For some clubs, the pre-season period could not have panned out better, whilst the unlucky remainder will be counting the cost of their campaigns.
Although there were a myriad of positives to be taken from the summer months, all teams will be striving to improve on their practice match form and learn from the lessons dealt out across them.
With the first bounce of the Sherrin just over a week away, we raise the big question that face each of the AFL's 18 clubs.
Adelaide
What were the positives?
When studying the raw numbers of Adelaide's obliteration at the hands of arch rivals Port Adelaide, there really isn't much to write home about.
Across the four quarters played in Noarlunga on Sunday, the Crows were bested badly in every statistic apart from clearances and handballs.
At centre bounces, Adelaide were able to clear the ball at a rate of 15 to 6 and around the ground at 28 to 25. The chief winners here were ruckman Reilly O'Brien (7), Rory Laird (4), Rory Slone (4) and Matt Crouch (3).
The latter trio also combined for 68 disposals and attended 34 centre bounces.
Final CBA's - Laird and Crouch 20, Sloane 14, and Schoenberg 6. Amon 15, Wines and Rockliff 14, Drew 11 and, Boak 8. #SuperCoach #AFLFantasy #AAMISeries

— Fantasy Freako (@FantasyFreako) March 8, 2021
Although the Crows are obviously rebuilding, a positive can be drawn from the fact that their midfield is set in stone following this solid showing.
Despite this, they will be tested thoroughly in their season opener against Geelong's star-studded engine room.