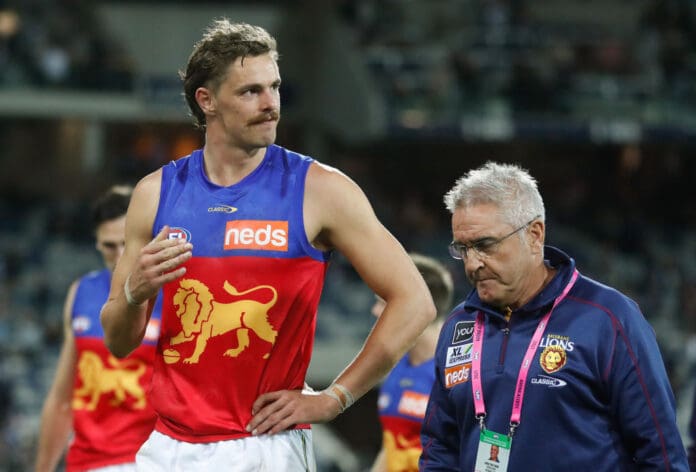 Another week and another set of winners and losers.
Although the road to the last Saturday in September has narrowed ever so slightly, each of the competition's 18 teams still hold their destinies in their own hands.
Whether your side is undefeated, breaking even or without a win to start 2021, there are questions, both new and historic, that must be answered to secure a win this long weekend.
Adelaide
How do they return to their Round 1 form?
Some may say that if you analyze just the raw statistics of a sporting contest, only a fraction of a much deeper narrative can become clear.
However, if you run your biro and abacus across Adelaide's first pair of games in 2021, patterns have begun to develop.
Although the Crows managed to raise their scoring shots, inside 50s, disposal efficiency, efficiency inside 50 and clearances from Round 1 to 2, there was a negative 21-point turnaround from one week to the other.
A strong final quarter but the Swans were too good.

11.22 (88) to 18.13 (121)#weflyasone pic.twitter.com/w7E9EDJlv2

— Adelaide Crows (@Adelaide_FC) March 27, 2021
Even though these numbers suggest Matthew Nicks' murder were cleaner with the ball, it was clear that their inability to find the Sherrin proved their downfall, with their collective time in possession plus their disposal, tackle and one-percenter counts all dipped following their season opener.
As mentioned last week, the Crows' victory over an experienced Geelong side was based upon effort. Their loss to a keyed-up Sydney side saw them slide is this regard, with their recorded tackles falling by double digits (10) and their turnover count by the same margin.
With last season's wooden spooners set to face a fellow youthful outfit in the Gold Coast in Round 3, if these aforementioned elements of retention and the need to capitalize in front of goal are identified and improved upon, then the second of our Good Friday clashes is almost certain to produce a better contest than the first.