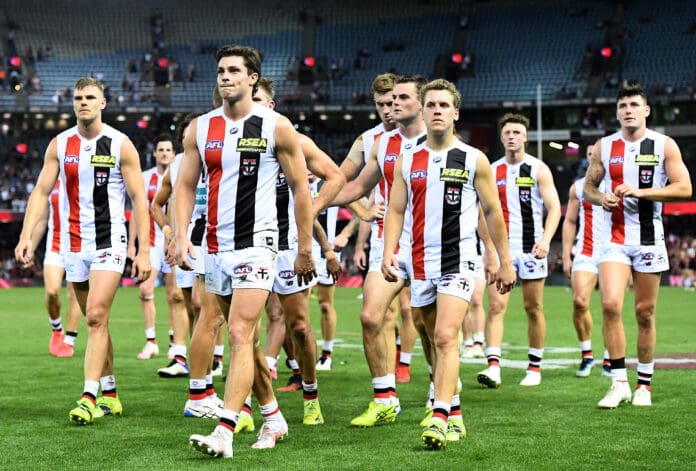 Veteran recruiter Matt Rendell has told SEN's Dwayne's World the question he would be asking St. Kilda's top officials at a member-exclusive Q&A the club is holding at 4:30pm on Thursday afternoon.
The session is a chance for St. Kilda fans to find answers from senior coach Brett Ratten, head of football David Rath and chief operating officer Simon Lethlean regarding their disappointing first half of the season.
Last Saturdays heart-breaking loss to the Crows saw St. Kilda fall to only five wins from 13 games, a sharp decline from a club that defeated the Western Bulldogs in an elimination final less than nine months ago.
Rendell, a former assistant at Moorabbin during Grant Thomas' tenure as head coach, stoked the fires early by stating that authority within the club's playing stocks had been absent so far this season.
"Is there any danger we can trade for some leadership? Please?" Rendell said.
"They're paying big money to players with not much (leadership) and that worries me.
"The one who has got it in spades is Zak Jones. He plays for keeps week in, week out.
"They miss Jarryn Geary, he hasn't played all year. He was their captain and borderline in their best team, which probably tells you where their leadership is at.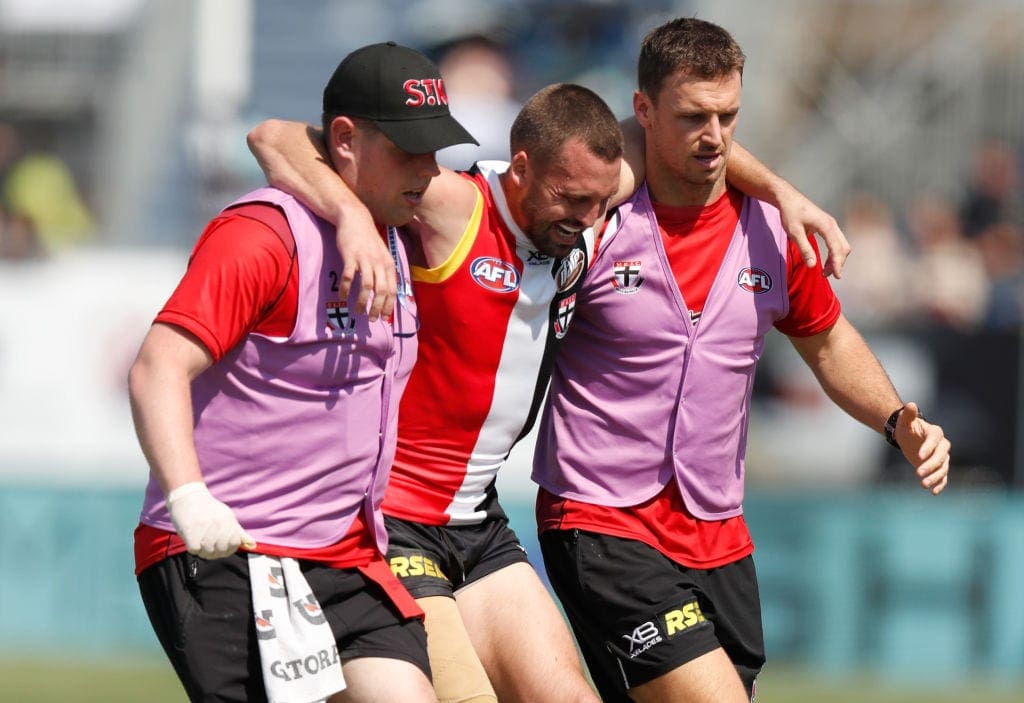 SEE ALSO: AFL trade news: St Kilda and Fremantle free agents "in limbo"
St. Kilda's injury list has reached crisis point in recent weeks, with a host of senior players set to miss extended periods of time.
The club is yet to decide whether co-captain Geary will require surgery to recover from a shoulder injury suffered in round 12, whilst Jones is likely to miss more weeks as he deals with a quad.
"I don't see it in Brad Crouch, I wish I did, I drafted him ages ago and he's a very good player, but I don't see him with any leadership. Certainly not Brad Hill as well," Rendell continued.
"I would ask that question. Can we recruit and draft some players with leadership, because they look devoid of it."
SEE ALSO: Seb Ross releases statement amid departure furore
Despite his critical stance, the former Fitzroy ruckman conceded that the Saints' inability to field their tall timber for much of the season had hurt their prospects of returning to September this year.
"Having said that, the ruck combination of Paddy Ryder and Rowan Marshall were massively influential last year in the results that they had and they miss that combination badly"
"They should be getting some people who have got some real leadership about them. They lack in that area."
St. Kilda will head into the bye this week before getting a chance to turn their season around against Richmond next Friday.