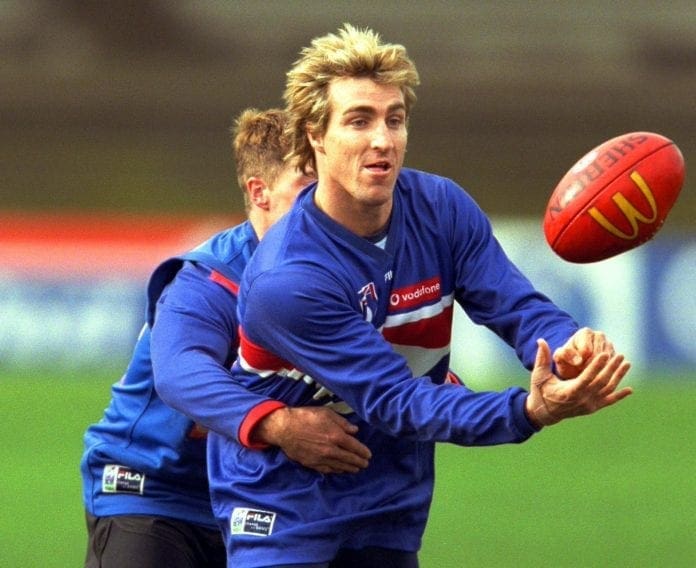 The highest individual honour an AFL player can receive, the Brownlow Medal, is awarded to the player who is voted "best and fairest" for that season.
The medal has been won by some all-time greats and future legends of the game, however, the list of those who haven't won or came close could easily rival them.
Legendary names like Gary Ablett Snr, Leigh Matthews, Ted Whitten and Ron Barassi never won landed atop the podium, while more recent greats in Wayne Carey and Brent Harvey also failed to claim the honour.
This is despite the former's dominance in the 90s and the latter's record game count, placing him 11th overall for total career Brownlow votes.
Modern-day stars Scott Pendlebury and Joel Selwood have surprisingly not taken home a medal, either both rankings as the highest vote-getters to not claim the league's top individual gong.
This can be attributed to playing alongside teammates who 'stole' votes and won medals themselves.
Dane Swan at Collingwood, and Gary Ablett, Jimmy Bartel and Patrick Dangerfield at Geelong.
In this article, we look at the occasions where a player had a 'Brownlow worthy' season but couldn't quite conjur the votes needed.
Patrick Dangerfield - 2017
Winning the illustrious award the prior season, Dangerfield looked in good stead to go back-to-back, which would have been the first time since Robert Harvey in 1997-98.
Dangerfield was one of two favourites all season, alongside eventual winner Dustin Martin, but a dangerous tackle in Round 19 saw the star midfielder suspended and therefore ineligible.
In the end, the Cats star polled 33 votes, the second most of the night, leaving us to wonder, had he played that one game he missed, could he have got three votes and tied Dusty as the winner?
Andrew McLeod - 2001
The favourite to run away with the win, Andrew McLeod fell just short of two votes behind winner Jason Akermanis.
This was controversial, as McLeod trailed by two votes in the final round, and polled no votes in the loss to Fremantle, despite having 37 disposals and a goal.
McLeod was a star player enjoying his finest year where he won a Malcolm Blight Medal (Adelaide best and fairest) and the Leigh Matthews Trophy (AFLPA MVP), so a Brownlow seemed certain.
In 2009, Akermanis reflected on 'pinching' the medal from McLeod in a Herald Sun article.
"I stole the Brownlow Medal from Andrew McLeod," he said.
"Andrew was raging favourite that year and won just about every media award going around."
Chris Grant - 1997
Chris Grant polled the most votes in 1997, but didn't win the Brownlow, that honour went to St Kilda's Robert Harvey instead.
Grant had 27 votes to Harvey's 26 but was ineligible to win because of a controversial suspension.
The Western Bulldogs forward received a one-match ban for slapping Hawk Nick Holland.
What made this questionable was that it was not reported by the umpires but by an AFL official.
In 2014, while the Brownlow rules were being questioned due to a Nat Fyfe suspension, former Dogs president Peter Gordon addressed the Grant situation in a Star Weekly column.
"Time to right an historic wrong and award Chris Grant the Brownlow everyone knows he won," he said.
"His entitlement was stripped by a flawed tribunal decision initiated by a flawed tribunal process later amended by the AFL to bring its judicial system into line with modern legal standards."
Kevin Bartlett - 1974
Another AFL legend alongside the names mentioned in the prelude, Kevin Bartlett is one that arguably should have won a Brownlow.
The champion Richmond rover walked away with 11 of 12 media awards in 1974, but finished third in the Brownlow Medal tally.
North Melbourne wingman Keith Grieg won the medal for a second consecutive year, and after the count, Tigers' officials were outraged and scuffled with North officials.
Bartlett recalled the night with AFL Record.
"I was favourite to win, but they (the League) shuffled the votes and I lost..."
"They (Richmond officials) took it as a slur on Richmond and were pretty outspoken and called it a disgrace. But I never thought that.
"Keith was a champion and a fantastic player so I was a bit embarrassed about it."
Scott West 2000
Scott West is arguably the best player to come close and never take 'Charlie' home, amassing five top-four finishes times and being runner-up twice.
Many argue West is a deserved Brownlow winner, he definitely fit the type as a clean honest midfielder who won a lot of the ball.
West finished runner-up in the 2000 Brownlow Medal count, which was shockingly won by Melbourne's Shane Woewodin, a count noted as one of the most shocking Brownlow triumphs ever.
RELATED: Top 5 most shocking Brownlow Medal outcomes
Both players were tied on 22 votes heading into the last round, when the Demon unexpectedly polled two votes to win. Woewodin didn't make the All-Australian team that year, whereas West did.
Honourable Mentions
Chris Judd and Dane Swan 2010-11
The 2010 and 2011 medallists respectively, many argue that it should have been the other way around. Swan was touted as the best player in 2010, while Judd was favourite in 2011, however the pair still managed to share one each over the course of the two seasons.
Corey McKernan 1996
The 1996 medal was won by Michael Voss and James Hird, however, McKernan tied them for most votes but was ineligible due to a suspension.
Matthew Richardson 2008
The sentimental crowd favourite in 2008, Richo was moved to the wing in the twilight of his career, and in what would be his final full season (retiring Round 6, 2009) he finished third with 22 votes.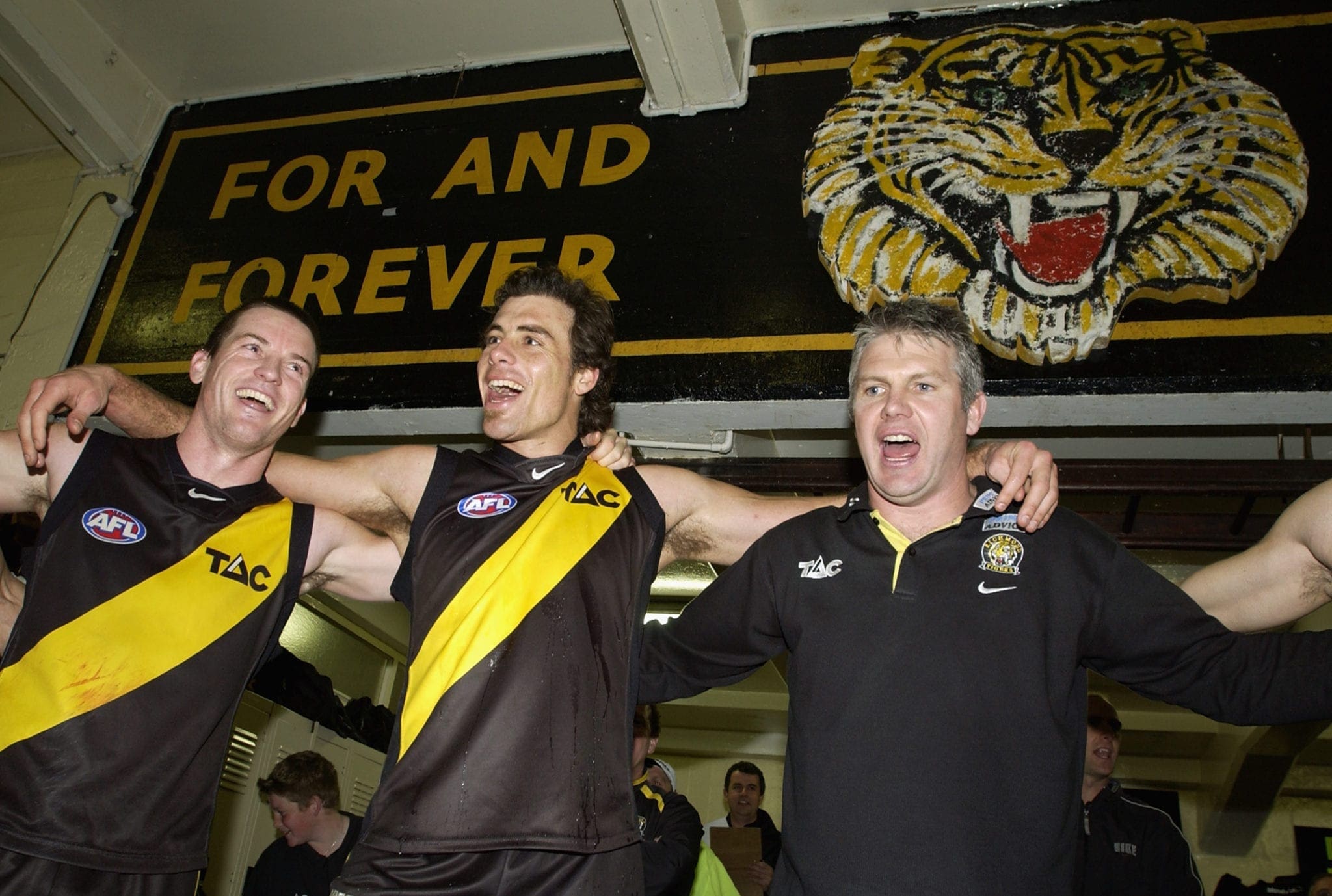 2000 Revisited
Carlton's Anthony Koutoufides (19 votes) and Adelaide's McLeod (20) finished 4th and 3rd respectively, and just like West, were stunned by Woewodin's victory.
The Ruckman of 2018-19
Brodie Grundy and Max Gawn in 2018 and 2019 put the football world on notice, changing the way a ruck can play.
Both couldn't be ignored in the Brownlow count, with Gawn finishing 4th (20) and Grundy 10th (17) in 2018.
The following year, Grundy polled 23 votes to finish 6th in the count.
While no one thought they would win, both ruckmen did win several media awards and could have arguably been chances if there was no less attention toward midfielders.
Steele Sidebottom - 2018
Finishing second in the 2018 Brownlow Medal count, Steele Sidebottom surprised many that year.
Sidebottom enjoyed a career-best season, but prior to this, had never polled more than 14 votes in a single campaign.
He always had to contend with the likes of Pendlebury and Swan.
Sidebottom received 24 votes, four shy of winner Tom Mitchell, and was leading the count with six rounds remaining.
The Magpies onballer was more a worthy contender for 'Charlie', and might have claimed the gong if votes hadn't 'stolen' by the likes of Jordan De Goey (12), Pendlebury (15) and Grundy (17).
He would back this up with an amazing finals series, winning the Gary Ayres Award for best finals player.