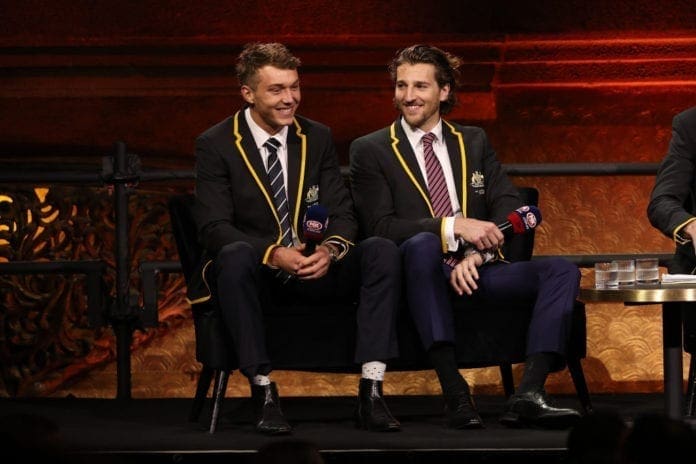 At the halfway point of the 2023 AFL Season, All-Australian selection talk is already brewing.
Who has been in career-best form this season? Who could be a surprise addition to the team? Who's leading the race to captain the side? All these questions are important, however, if previous years are anything to go by, there will always be snubbed players.
It's impossible for a selected All-Australian side to be free from criticism. Whether it be a player who didn't make it or a player who did, there are always going to be issues. Yet, one of the key issues with the All-Australian team is the positional problem.
Similar to the Brownlow Medal, the All-Australian side seems to always end up being an avenue for further recognition of midfielders. Regardless of a player's position, midfielders dominate the side despite not fitting the position's description.
Although these teams are strictly recognition based rather than a genuine competing side, the importance of the All-Australian side has really taken shape in the past couple of decades. Earning an All-Australian blazer is a genuine honour for a player and it's wrong that so many miss out whilst deserving of a spot.
As of Round 12 in the 2023 season, two wingers seem to be standouts. Young star Bomber Nic Martin is having a stellar season on the wing, averaging career-highs in just about every statistic. Magpie Josh Daicos has also cemented himself as one of the league's premier wingmen and is deserving of a jacket at this point in the season also.
Early in 2023, Saint Mason Wood was a standout on the wing but has since struggled to meet the extraordinary highs he hit early on.
If previous All-Australian teams are anything to go on, these deserving wingers may get snubbed for an inside midfielder.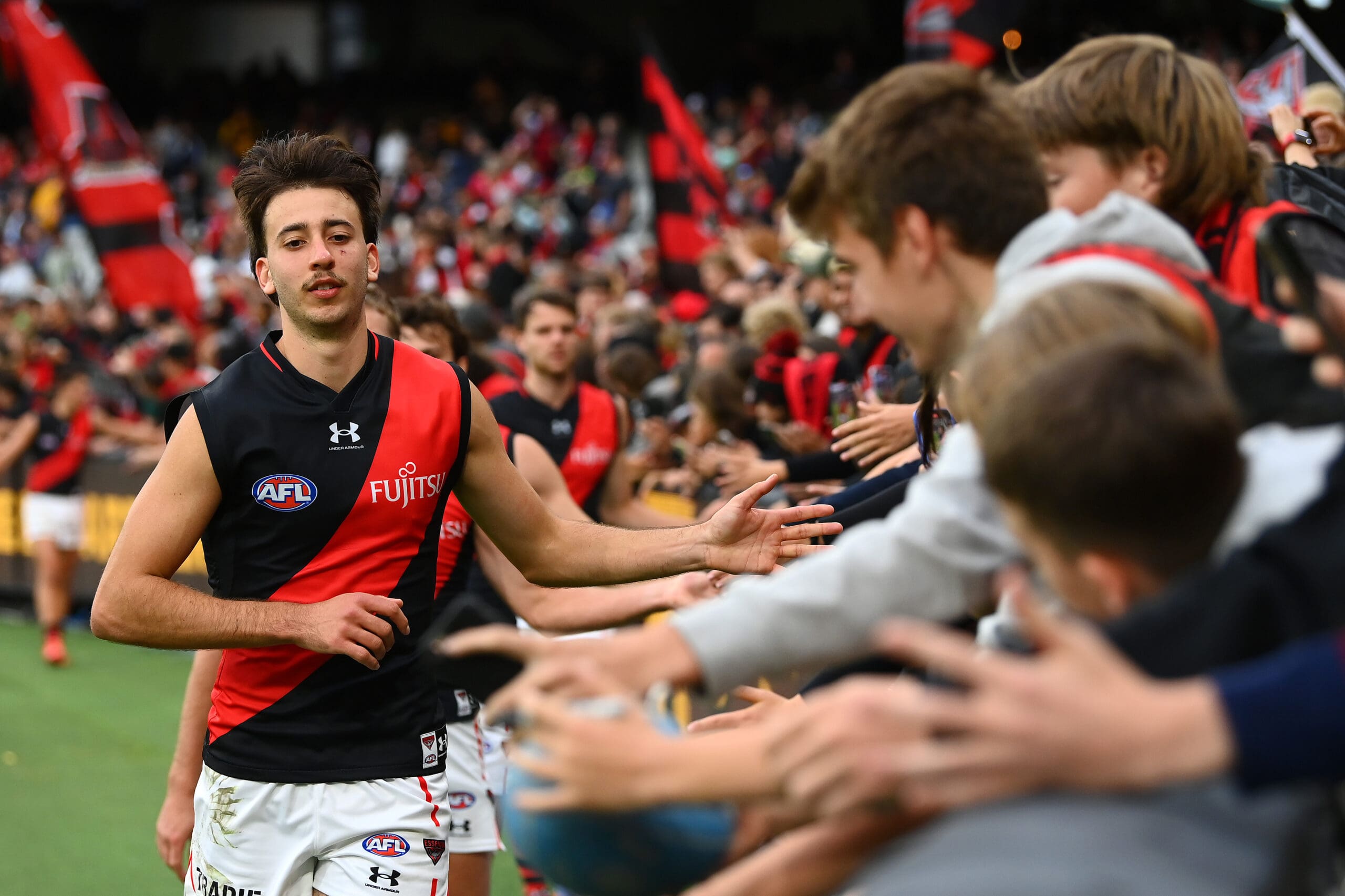 In 2022, not one genuine winger was present in the side. Instead, inside midfielders took the spot. The forward line featured Demon midfielder, Christian Petracca. Whilst he could be classified as a mid/forward type player, his forward line time was barely at a third of his time on the ground. He was most notable for his midfield dominance with teammate Clayton Oliver, not his goalscoring efforts.
Going back even further, the 2021 All-Australian side had some contentious positioning decisions. Bulldogs skipper Marcus Bontempelli was another onballer placed in the forward line. Whist definitely deserving of a spot in the All-Australian side, his positioning was up for debate.
Similarly, Petracca also found himself at half-forward once again. Surely a forward line should contain players who were the best in that position, the best forwards rather than players.
Since 2019, just once have two small forwards made the All-Australian team, an absurd possibility given their importance to a football side. Interestingly, the 2019 team did not feature one genuine winger, but rather more inside midfielders.
The last time that two wingers featured in a side was the year prior, with Steele Sidebottom and Andrew Gaff earning their spots. Arguably, the 2018 side was the last to feature players in genuine positions. The wing spots were wingers and two small forwards were featured (Luke Breust and Robbie Gray). Interestingly, however, the entire bench, besides ruckman Brodie Grundy, were midfielders.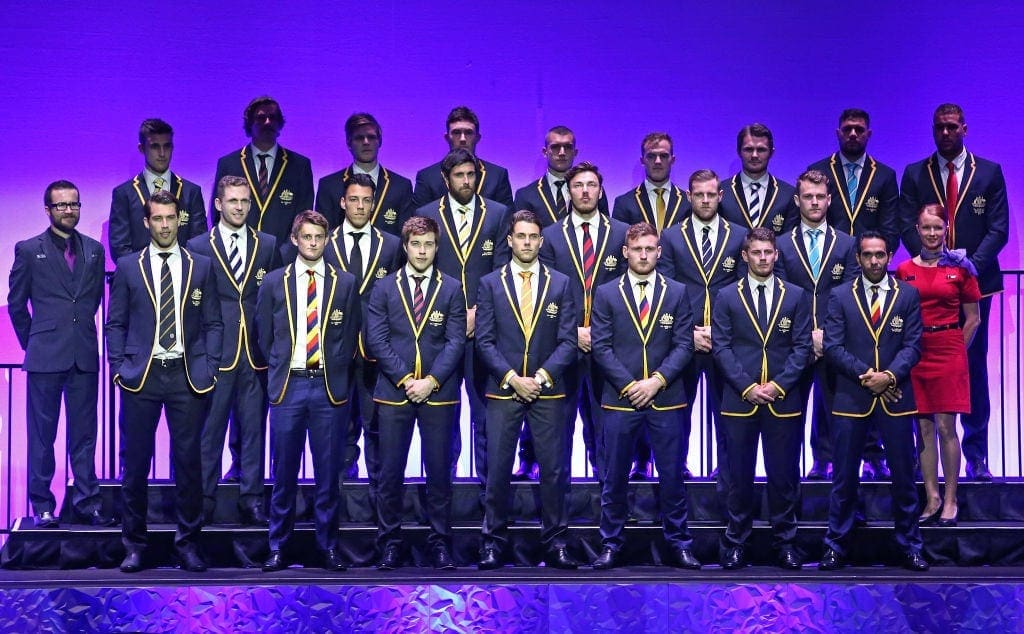 It's tough for forwards to find themselves in the team as midfielders take their spots. There aren't enough positions on a field to cater for every star and snubs are going to happen. That's just the reality of how the All-Australian side should be selected. It simply isn't fair on certain players who play exclusively in a position but get replaced in the side.
To resolve this, All-Australian selectors need to account for a player's position when making the team. Snubbing a forward, defender or winger just to add another midfielder isn't right. Just because they put up big numbers doesn't mean they were the best in that position. The criteria should ensure that the best wingers get the wing sport, the best half-forwards get the half-forward spot, etc.
Of course, players who have remarkable seasons deserve spots on the side. That's what the All-Australian side does. It recognises the best of the best. However, rather than taking the top disposal winners and squeezing them in despite their position is something that needs to be adjusted.
Hopefully, the panel of selectors shift their midfield thinking and ensure a voting system that is fair and based on positions rather than numbers.