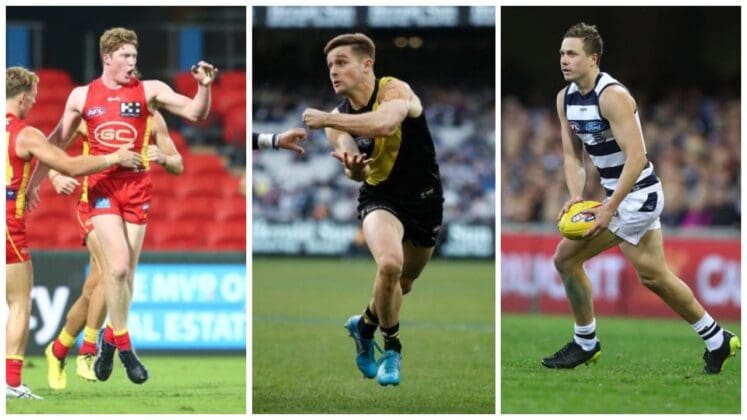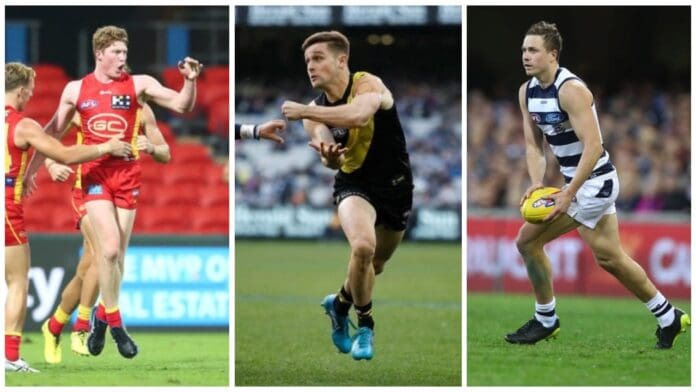 We have already had our 2021 All-Australian team predicted, and now we have shifted our gaze to the names that could find themselves being tailored for a gaudy jacket by season's end.
Some of this group have lengthy resumes and can count themselves rigor mortis stiff not to have already cracked a nomination for the national side. Whilst others are budding stars, set to once again put their best feet forward.
From the dubious to the near on locks, here are the 10 players that appear best placed to end 2021 with their first All-Australian selection.
As always, let us know who we have missed.
10. Matt Rowell
Logically, we may need to pump the breaks on this selection, but if Matt Rowell's opening quartet of appearances were a true indicator of his talent, then the redheaded Victorian could well be clad in a green and gold blazer at year's end.
Before suffering a season ending shoulder injury against Geelong in Round 5, the number one pick averaged 21.25 disposals and 4.75 clearances whilst opposed to some of the league's best midfielders.
Such was Rowell's dominance; he polled a perfect 30 from 30 Coaches' Association votes between Rounds 2 and 4.
The high-panted midfielder remains unlikely to crack an entry to the 2021 All-Australian team, but it won't be too long before he is a consistent selection.
Just some Matt Rowell content you didn't ask for 🌞#AAMISeries pic.twitter.com/XiSegxdDL4

— AFL (@AFL) March 8, 2021