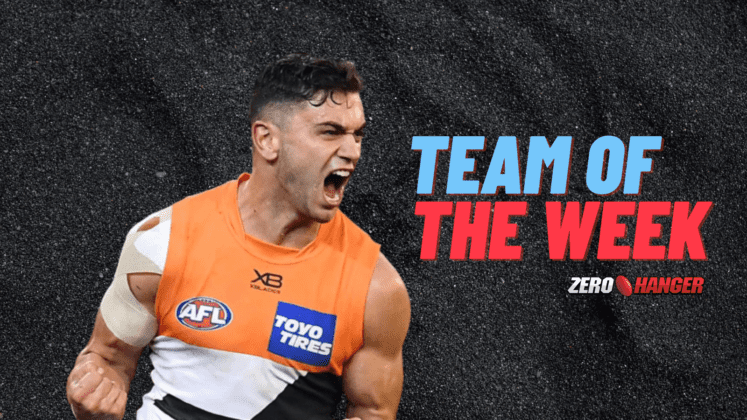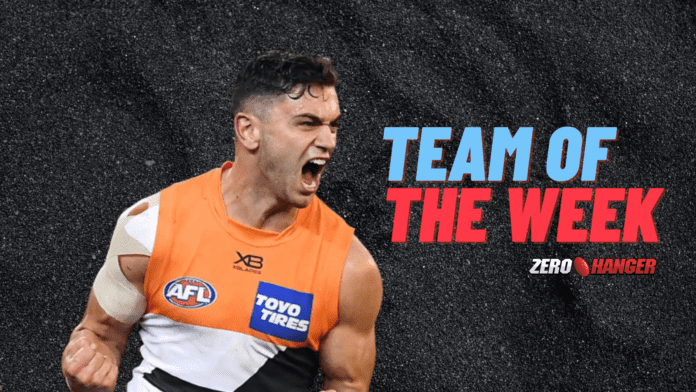 Backline
Isaac Cumming
Isaac was stellar in defence as his side held the tigers to only four goals for the entire first half. The damage was done during this period, as it generated an insurmountable lead for the Giants.
By the end of the game, he had 24 disposals, nine marks, seven intercepts, five inside 50s, six score involvements and 508 metres gained. The versatility and ability to propel the ball forward from down back was one of the main reasons for the Giants decisive victory.
💬 "It's nice to be stringing some consistency together, it's what I was craving earlier in the year"

What a player Isaac Cumming has become! pic.twitter.com/rP9h0YsUGI

— GWS GIANTS (@GWSGIANTS) August 14, 2021
Aliir Aliir
Aliir was an exceptional down back as he kept Charlie Curnow from having any meaningful impact on the game. Already having an impressive 2021 campaign, Aliir added another monster performance to his resume and making a run for All-Australian selection.
With a crazy 14 intercepts, he also managed to gather 19 touches, eight marks, four tackles and disposed of the ball with 89.5% efficiency. Aliir is Ports rock down back and will play an important part in stopping opposition big forwards come finals time.
ALIIR ALIIR
Defender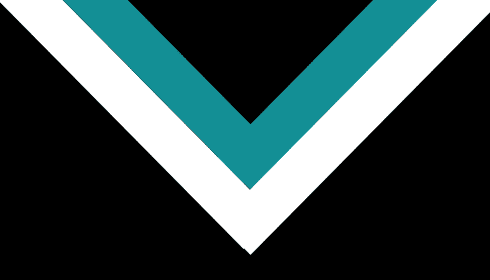 Port Adelaide

ROUND 22 STATS

8
Marks

19
Disposals

5
Rebound50s
Harry Cunningham
Cunningham played an important role down back helping limit North's opportunities and stop the flow of goals when the Kangaroo's got with a goal during the last quarter. His ability to stop forward opportunities was critical in his side's victory.
Cunningham had 26 possessions, 10 marks, seven intercepts, four inside 50s and five score involvements. His importance in creating scoring opportunities for the Swans helped to create scoreboard pressure for North.
Christian Salem
Salem was once again prolific down back, generating plenty of opportunities for teammates while preventing the opposition from scoring. His silky ball use was on display, as he thwarted plenty of Crow's forward efforts.
Salem finished with 29 disposals, seven intercepts, four score involvements, eight marks and 452 metres gained.
CHRISTIAN SALEM
Defender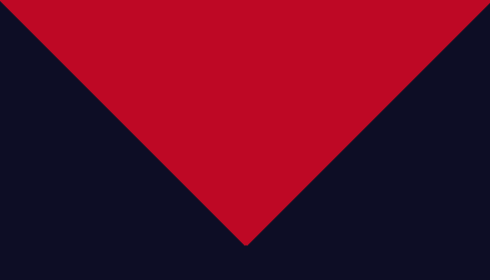 Melbourne

ROUND 22 STATS

8
Marks

29
Disposals

7
Rebound50s
Luke Ryan
Ryan was instrumental down back as the Dockers defeat the Eagles after 11 straight Derby losses. He helped orchestrate a defence that was able to withstand the Eagles strong finish to hold onto an impressive victory.
He finished with 8 intercepts, 26 touches, 10 marks and 664 metres gained. Ryan and the rest of the Dockers backline need to continue this form into next week if they want to give themselves the best chance to sneak into the final's series.
Nick Hind
Hind has been one of the recruits of the year, turning himself from a fringe St Kilda forward to a potential All-Australian backman. His ability to read the play and run the ball out of defence has made him an invaluable member of the Bombers squad.
His 12 intercepts led all players, while he also gathered 30 possessions, eight score involvements, eight marks and 83.3% disposal efficiency. His carry and ball use out of defence will be crucial if the Bombers want to make the finals and upset a team or two.
NICK HIND
Defender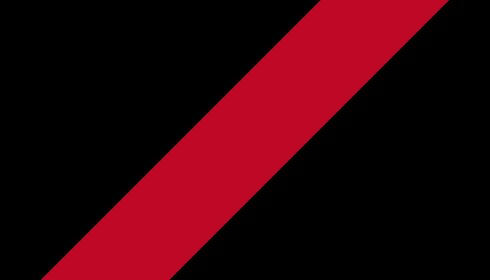 Essendon
Centre
Daniel Howe
Howe was best on the ground for the Hawks, as they upset the Dogs in Tasmania. The midfielder was all over the ground being the key link between the back and forward line ending with 769 metres gained for the match.
He dominated the Dogs with 34 touches, nine marks, eight score involvements, four intercepts and three clearances. The Hawks are starting to show that they aren't too far off the pack, with the 26-year-old showing that he is an important piece if the club wants to push towards finals over the next few seasons.
Howe about the courage there!

Dan Howe goes back with the flight ✅#imlovingit | #AFLHawksDogs pic.twitter.com/VE27PsO1uM

— AFL (@AFL) August 14, 2021
Christian Petracca
Petracca is at his best when he is hitting the scoreboard which he did against the Crows on Sunday. Kicking two majors added to his usual brilliance around the ground.
He finished with 23 touches, eight score involvements, five inside 50s, eight marks, five tackles and six clearances. By pressuring the opposition and generating scoring opportunities for his team, Petracca made it difficult for the Crows to make it a close match.
CHRISTIAN PETRACCA
Midfield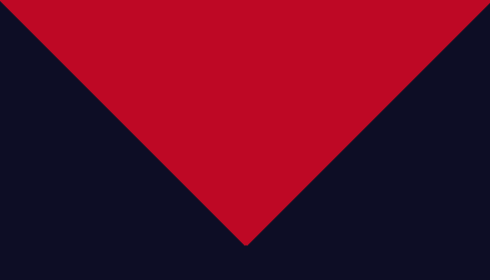 Melbourne

ROUND 22 STATS

23
Disposals

5
Tackles

6
Clearances
Sam Menegola
Menegola was dominant against the Saints as he played one of his best games of the season. When St Kilda looked poised to run away with the game, Menegola was one of the players who stood up and helped claw their way back into the match.
By the end of the game, he had 35 touches, nine marks, six inside 50s, seven intercepts, and nine score involvements. Showing his ability to stop opposition runs and send the ball back the other way, Menegola stepped up defensively in the absence of Stewart.
An absolute bullet pass from Sam Menegola gives Jezza his second of the day 👏👏

📝 BLOG: https://t.co/7TVvMjRs53
🔢 MATCH CENTRE: https://t.co/q1mUc0tuIU
📺 WATCH #AFLCatsSaints on @kayosports: https://t.co/MraNRVCdeg pic.twitter.com/wcNugXxiqH

— Fox Footy (@FOXFOOTY) August 14, 2021
Forward Line
Will Hayward
Starting the year as a medical sub and playing in the VFL, Hayward has worked his way into an important forward for the Swans. Playing every game since round 5, he has been building all season and put together one of his best performances against the Kangaroos.
Kicking three goals, he also had 17 possessions, 11 marks, nine score involvements and three tackles in the forward 50. Hayward's ability to cause scoreboard and tackling pressure for the Swans kept his opposition nervous and was one of the reasons that Sydney came away with the win.
Three for Will Hayward 💪#AFLNorthSwans pic.twitter.com/xWZ9hCr03E

— AFL (@AFL) August 14, 2021
Jake Stringer
The Package was at it again, delivering another jaw-dropping performance against the Suns. He kicked five goals and was impactful whenever he was near the ball with nearly 60% of his touches leading to scores.
Stringer gathered 19 touches, 11 score involvements, five inside 50s, four marks, four clearances, 511 metres gained, When Stringer is up and firing the Bombers are hard to beat, so they will be hoping that he is able to replicate this performance next weekend and into the finals.
Stringer snaps for goal number five 🖐️#AFLSunsDons pic.twitter.com/V8nuZLEyEI

— AFL (@AFL) August 15, 2021
Tim Taranto
Taranto showed his versatility this week, moving out of the midfield to play the Toby Greene role for his side. The move paid dividends as he booted four majors in the opening half, which equalled the number of goals Richmond kicked over that period.
He also gathered 18 disposals, eight score involvements and five inside 50s to finish off a complete game. While he quieted in the second half, his domination in the first was game-breaking and helped lead to a big victory over the Tigers.
Off the deck with class!

Tim Taranto is tearing this game to shreds 😮#ColesGoals | #AFLGiantsTigers pic.twitter.com/kW07pzE1VR

— AFL (@AFL) August 13, 2021
Bayley Fritsch
Fritsch made the most of Demon's forward entries working with Brown and Jackson to create a potent forward line. He was individually brilliant leading all goal kickers for the round, including four in the last term.
Finishing with seven goals, he also gathered 16 disposals, fiver marks, 10 score involvements and 81.3% disposal efficiency. With Melbourne being criticised for their scoring in recent weeks, Fritsch will need to continue to hit the scoreboard for the Demons to push towards a grand final berth.
Fancy footwork with Bayley Fritsch 🕺#AFLDeesCrows pic.twitter.com/fKq68I1VBb

— AFL (@AFL) August 15, 2021
Charlie Cameron
Cameron is a player who doesn't need much of the ball to impact a game, with Saturday nights performance emphasising that. While he only managed 12 disposals, he made the most of all of them and still managed to be one of the best players on the ground.
Kicking 6 majors, Cameron also took six marks, three inside 50s, nine score involvements and disposed of the ball with 91.7% efficiency. With 3/4s of his possessions leading to scores, he showed why he is still one of the league's premier small forwards
Charlie's got five! 🔥#AFLLionsPies pic.twitter.com/TLQ08pFLUE

— AFL (@AFL) August 14, 2021
Chad Wingard
Wingard has been inconsistent since coming to the Hawks, but his best can still game-winning. On Saturday he was at his best. The forward spent his time between the forward and midfield threatening the opposition wherever he went.
He finished with a game-high nine score involvements and eight inside 50s to go along with 26 touches, four clearances and a goal. Showcasing the talent that he possesses, the Hawks will be hoping that Wingard can add more consistency to his game in order to speed up the club's current rebuild.
Chad Wingard around the body ✅#AFLHawksDogs pic.twitter.com/16rV3sDxXy

— AFL (@AFL) August 14, 2021
Followers
Max Gawn
Gawn was the dominant ruckman of the round, showing why he is one of the best in the league. His ability to create clearance opportunities for not only his teammates but himself helps differentiated himself from other ruckmen in the league.
By the end, he had 26 hit-outs, 10 clearances, 19 disposals, four tackles and four score involvements. His work in stoppage situations gave his team first use of the ball and resulted in Melbourne's 41-point win.
Don't argue with Max Gawn. #AFLDeesCrowspic.twitter.com/4L7e3jI4ul

— Melbourne Footy (@MelbourneFooty) August 15, 2021
Joshua Kelly
Kelly starred for the Giants as he made his impact felt all over the ground. Coming off the announcement about agreeing to stay at the club for the next eight years, Kelly gave fans another glimpse of what to look forward to for the upcoming seasons.
Leading all players with 32 disposals and 11 tackles, he also gathered five marks, six score involvements and five inside 50s. His leadership and pressure on the opposition was contagious and helped jump to a large lead in the first half, that the Tigers could never clawback.
JOSH KELLY
Midfield GWS

ROUND 22 STATS

32
Disposals

11
Tackles

2
Clearances
Patrick Dangerfield
Dangerfield is finding his best form at the right time of the season, with the Cats pushing towards the top spot on the ladder. Missing a large chunk of games due to suspension and injury, Dangerfield has worked his way back into the side and will be up and firing come the finals series.
He finished the game with 31 disposals, six marks, six tackles, nine clearances, seven score involvements and six inside 50s as he played an all-around game. He even sealed the game for his side, with a late contested mark and goal to put the game out of reach for the Saints.
Danger flies and snaps an important goal for the Cats!#AFLCatsSaints pic.twitter.com/6YzeviMwpo

— AFL (@AFL) August 14, 2021
Interchange
Darcy Parish
Parish keeps producing at a high level, with another excellent performance against the Suns. He continues to gather plenty of the ball while still using it with solid efficiency (79.4%).
He led all players with 34 possessions and had seven marks, six clearances, 563 metres gained, 12 score involvements and six inside 50s. The main distinguishing factor between him and the other starters are their ability to hit the scoreboard. Parish will need to add this component to his game to move into the top echelon of midfielders in the league.
DARCY PARISH
Midfield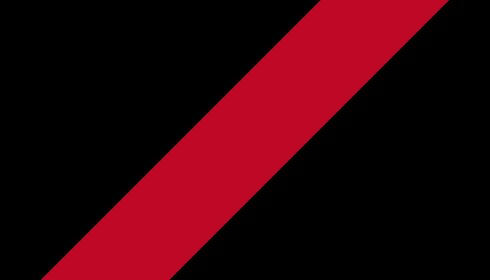 Essendon

ROUND 22 STATS

34
Disposals

1
Tackles

6
Clearances
Caleb Serong
Serong was best afield with a starring performance in the Derby. He not only found plenty of the ball but managed to hit the scoreboard (including a miraculous match sealing goal.
His two goals were coupled with 31 disposals, six score involvements, five tackles and four intercepts as he dominated the Eagles midfielders. The only thing keeping the young gun from a starting position is his 67.7% disposal efficiency and other similarly impressive performances around the league.
SERONG, SO RIGHT 😮

Absolutely incredible!#AFLFreoEagles pic.twitter.com/lRGrepCAAW

— AFL (@AFL) August 15, 2021
Travis Boak
Boak was the Power's best midfielder, leading his side to an impressive 95-point victory. He linked with his other mids getting the ball out of congestion and setting up others.
He finished with 31 touches, five tackles, 12 score involvements, and 15 contested possessions. His lower than usual 45.2% disposal efficiency and 251 metres gained prevented Boak from finding a spot on the starting lineup.
TRAVIS BOAK
Midfield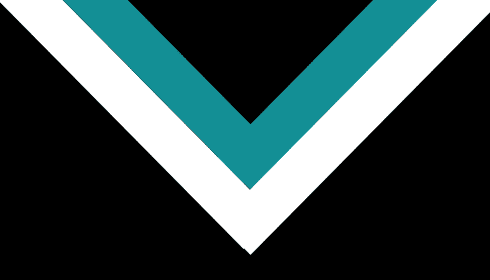 Port Adelaide

ROUND 22 STATS

31
Disposals

5
Tackles

3
Clearances
Lachie Neale
Neale was back to his Brownlow best after some recent teething issues trying to work his way into the side.  He was the Lions premier midfielder as his side were far too good for the Magpies.
He led all players with 31 disposals and managed to grab six marks, three clearances, eight score involvements and kicked 1.3. His inaccuracy in front of goal prevented him from making the starting team.
Our Brownlow Medallist is well and truly back. Absolutely huge from Lachie Neale!

🦁 70
🥧 33#AFLLionsPies #Uncaged pic.twitter.com/hCB4JNtObK

— Brisbane Lions (@brisbanelions) August 14, 2021