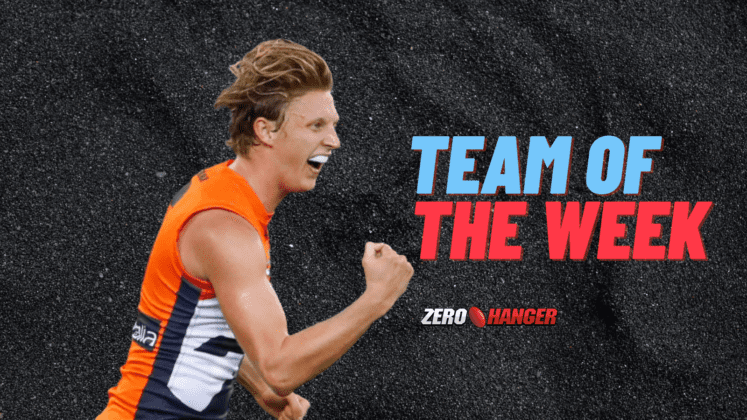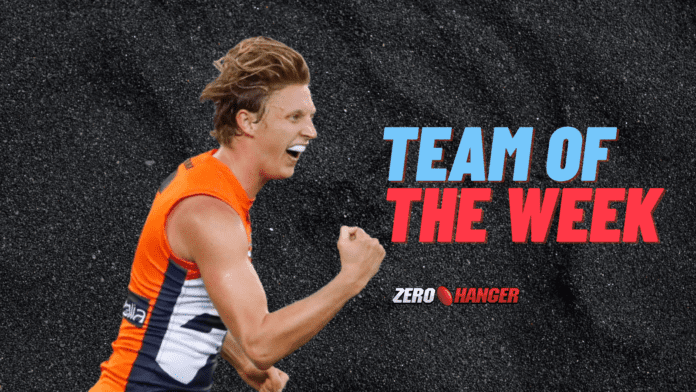 Backline:
Ridley was an important piece of the Bomber's defense that made it difficult for Hawthorn forwards. He managed to break up many forward entries, while also efficiently (84%) rebounding the ball out of defense.
He ended the game with 25 disposals, 10 intercepts, 4 marks, and 493 metres gained.
JORDAN RIDLEY
Defender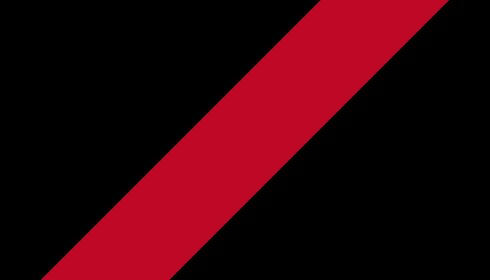 Essendon

ROUND 14 STATS

4
Marks

25
Disposals

5
Rebound50s
Now that he is being played as a permanent defender, Aliir is showing how good of a defender he is. In another strong performance, Aliir made it difficult for Suns forwards all match.
With 12 intercepts for the match, he also managed 20 disposals, 6 marks, and 5 score involvements for the Power.
Never an easy task to get past Aliir Aliir 🙅‍♂️#AFLSunsPower pic.twitter.com/3g5iwPE6nH

— AFL (@AFL) June 19, 2021
Nick Hind is continually making St Kilda regret their decision to trade him, with another excellent performance. He equaled Ridely's tally of 10 intercepts preventing multiple scoring opportunities for the Hawks.
With 25 disposals, he made a significant impact with the ball gaining 745 metres which resulted in 4 inside 50s and 4 score involvements. He also tore through Hawthorn players, covering the ground with exceptional speed. His hard running even led to this long bomb goal for the defender.
Nick 👏 Hind 👏 Never 👏 Stops 👏 Running 👏#AFLHawksDons pic.twitter.com/4fPmPUWH9j

— AFL (@AFL) June 20, 2021
In the loss to the Lions, Ziebell was one of the Kangaroo's best continuing on with his strong 2021 campaign. Since moving to the backline, Ziebell has been a revelation, being one of the bright points of North's season.
Against Brisbane, he finished with 32 touches, 13 intercepts, 5 marks, 4 tackles, and a game-high 770 metres gained.
Tom Stewart put together a performance for the ages, allowing an undersized Geelong defense to hold up against the Bulldogs.
Finishing with 15 intercepts, 13 marks, 27 possesions, 6 score involvements, and 697 metres gained Stewart's best-on-ground effort was vital in his sides after the siren victory.
TOM STEWART
Defender
Geelong

ROUND 14 STATS

13
Marks

27
Disposals

9
Rebound50s
Isaac has shown flashes over his first few seasons but has now solidified himself in the Giants defence and has quietly put together an impressive season.
He ended with 23 touches, 12 marks, 543 metres gained 5 score involvements, and 95.7% efficiency. With his best match for GWS, Isaac is no longer coming, he has arrived.
Centre:
Lyons was at his ball-winning best, with another dominant performance. With his running mate Neale, the two of them proved to be too good for the Kangaroo's midfielders.
He gathered 36 touches, 6 marks, 12 tackles, 7 intercepts, 5 inside 50s and 540 metres gained.
JARRYD LYONS
Midfield

Brisbane

ROUND 14 STATS

36
Disposals

12
Tackles

4
Clearances
In a best-on-ground performance, Wines increased his Brownlow chances destroying a young Suns midfield. Gathering 43 disposals (16 contested), the Suns had no answer for the inform Wines.
He also had 8 marks, 6 tackles, 6 score involvements, 6 inside 50s, 5 clearances, and 699 metres gained.
'He'd be in the top 2 or 3'
Can Ollie Wines make a run at the Brownlow? pic.twitter.com/RjfOyb3XXX

— SEN SA 1629 (@1629senSA) June 21, 2021
Having missed games to injury earlier this season, Whitfield is beginning to show why he is one of the league's best wingmen. Being one of the best for the Giants, Whitfield was crucial in the Giant's domination over the Blues.
He ended with 26 touches, 10 marks, 8 score involvements, 7 inside 50s, 4 tackles and 629 metres gained. With his ability to be the link between defense and offense, it is no wonder why the Giants look like a different team with Whitfield on the ground.
LACHIE WHITFIELD
Defender GWS

ROUND 14 STATS

10
Marks

26
Disposals

1
Rebound50s
Forward Line:
Bailey is putting together an exceptional run of games, finding new ways to impact the match.
Despite only kicking one goal, he gathered 29 touches (13 contested), 5 inside 50s, and 4 clearances as he continues to progress into an A grade player for the Lions.
Bailey runs past the contest and into an open goal 🙌#AFLNorthLions pic.twitter.com/bqBXsfcAHV

— AFL (@AFL) June 19, 2021
Motlop has quietly been putting together a solid 2021 campaign being an important part of Port Adelaide's forward unit. In another strong showing, Motlop was one of the Power's most influential forward in his sides 50 point win.
Kicking 2 goals, he also managed to gather 26 possessions, 9 marks, 10 score involvements, and 4 inside 50s leading to plenty of opportunity for his side.
STEVEN MOTLOP
Forward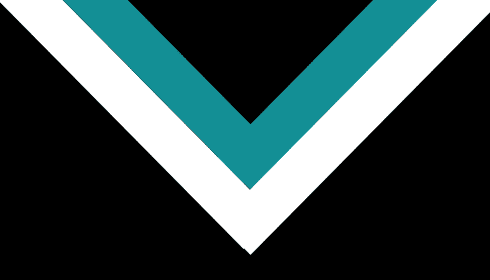 Port Adelaide

ROUND 14 STATS

2
Goals

9
Marks

2
Goal Assists
With a dominant performance against two excellent defenders (Liam Jones and Jacob Weitering), it is crazy to think that it wasn't too long ago that Finlayson was matching up against the opposition's best forwards. He has now become the Giant's number one tall forward.
Kicking 5 majors, he coupled that with 10 marks, 13 touches, 8 score involvements, and 92.3% efficiency being the best forward on the ground against the Blues.
Cool, calm and classy!

Well done Jeremy Finlayson 👏#AFLGiantsBlues pic.twitter.com/LnDrPKujVP

— AFL (@AFL) June 19, 2021
Rozee had another strong performance, proving to be a handful for the Sun's defenders.
Gathering 19 touches, 4 tackles, 7 score involvements, and 3 goals, Rozee was one of the Power's best against the Suns.
Never 👏 In 👏 Doubt 👏

Take a bow Connor Rozee 👏#ColesGoals | #AFLSunsPower pic.twitter.com/MPUqZ1pvP6

— AFL (@AFL) June 19, 2021
With one of the best games of his career, the "Package" put together an inspirational performance easily being the best on the ground. He had his usual highlights but put together a four-quarter performance that completely changed the momentum of the match.
To go along with 4 majors, he gathered 29 touches (18 contested), 12 score involvements, 10 inside 50s, 7 tackles, 5 intercepts and 687 metres gained. Whenever Stringer plays as he did on the weekend, the Bombers are going to be very tough to beat.
Sometimes one hand is all you need ✋

Just ask Jake Stringer 🤯#AFLHawksDons pic.twitter.com/iZLm1yAbOi

— AFL (@AFL) June 20, 2021
In a typical Toby Greene performance, he not only dominated on the field but off the field too. While he starred against the Blues, his striking of Sam Walsh seemed to garner most of the attention.
His efforts didn't get unnoticed for the team of the week, however, kicking 4 majors. He also had 20 disposals, 11 score involvements, 8 marks, and 4 inside 50s with Carlton having no one to stop Greene.
🚨 TOBY GREENE 60M TORP AFTER THE SIREN 🚨#AFLGiantsBlues pic.twitter.com/QgJy3mJvbp

— AFL (@AFL) June 19, 2021
Followers
Draper won the ruck battle on the weekend, giving his teammates first use of the ball. His 18 hitouts and 9 clearances (5 centre) gave Essendon midfielders and forwards plenty of opportunities to impact the game.
He also ended with 15 touches, 6 marks (4 contested), 7 intercepts and 5 score involvements. Draper is one of the leagues premier young ruckmen and will play a pivotal role in Essendon's future. It was also Draper's first win for the Bombers.
Still sounds as sweet on the other side of Bass Strait 🥰#godons pic.twitter.com/NL3irD9Goj

— Essendon FC (@essendonfc) June 20, 2021
In a losing effort, the Bont nearly willed his side over the line with another stunning performance.
Finishing with 30 possessions, 11 inside 50s, 9 score involvements, 8 clearances, 7 tackles, 641 metres gained, and a goal, Bontempelli showed the league why he is the best player in the competition at the moment.
Got him 👌#AFLCatsDogs pic.twitter.com/bXPaDvftC2

— AFL (@AFL) June 18, 2021
With the Brownlow medalist missing a large portion of the 2021 season, it is great to see Neale back to his best. He was instrumental in Brisbane's hard-fought victory being one of the best midfielders on the ground.
He ended with 30 touches, 10 tackles, 10 clearances, 9 score involvements, 4 inside 50s and a goal. In a low-scoring match, his stoppage work was pivotal in a Lion's win.
Lachie Neale working overtime inside 👊

He earns himself a crucial goal! #AFLNorthLions pic.twitter.com/jIpI02s54p

— AFL (@AFL) June 19, 2021
Interchange:
In a losing squad, Miller was clearly the Sun's best player as he matched it with Port Adelaide's midfielders. He is racing up the MVP rankings, nearly in the top 10 of all players in the league.
Gathering 31 disposals, he also managed 9 tackles, 7 clearances, 4 inside 50s, and 3 tackles inside forward 50. He was just beaten out by equally impressive performances for a starting spot.
Touk Miller never gives up 😤#AFLSunsPower pic.twitter.com/j3RwALTCOD

— AFL (@AFL) June 19, 2021
Tom Mitchell was once again a ball magnet, racking up 36 touches and impacting the game in the forward half of the ground.
He had 10 score involvements, 8 tackles, 6 clearances, 447 metres gained and a goal as put together another solid match. His disposal efficiency of 52.8% was what cost him a starting position in the squad.
✅ Pressure
✅ Persistence
✅ Points#AFLHawksDons pic.twitter.com/pCLwhUJZYK

— AFL (@AFL) June 20, 2021
Impey was a reliable force down back for the Hawks, helping keep Bombers scoring down and the match close.
He gathered 25 touches, 10 marks, 5 intercepts, 6 score involvements and 4 inside 50s. Showing his ability to defend and rebound the ball in the opposite direction, Impey was one of Hawthorn's best.
JARMAN IMPEY
Defender

Hawthorn

ROUND 14 STATS

10
Marks

25
Disposals

3
Rebound50s
Liberatore's inside play is always crucial for the Bulldogs, with this game being no exception.
Ending the game with 30 disposals, 11 clearances, 8 tackles, 8 score involvements, and 4 inside 50s Libba was a force in the middle of the ground. He just missed out on a starting spot due to a strong week for midfielders.
Libba slots the opener from 50 with his dad watching on in the stands!

How good?#ColesGoals | #AFLCatsDogs pic.twitter.com/vpDjzo3l0a

— AFL (@AFL) June 18, 2021