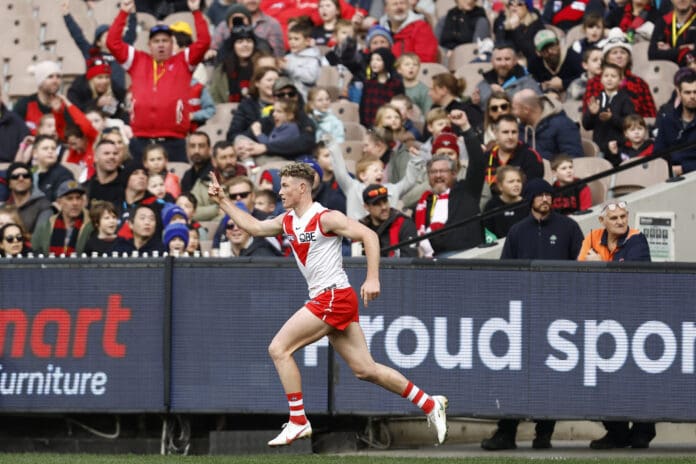 After another exciting round of footy, we've been left with another interesting set of topics to discuss as we get down to the pointy end of the season.
With finals approaching, how tight will the race for the top eight be? Which players need to lift to get their team over the line?
With a few teams already in red hot form, the clashes between the top eight sides will begin to shape how the finals will turn out. We also discuss the players that could consider making the move to another cub once the time comes, with contracts on the table and frustration starting to set in.
1. Paddy Ryder is showing no sign of slowing down. Despite being 34, he is quite comfortably one of the better rucks in the competition. His performance against the Blues proves it. 31 hit-outs, 11 disposals, two goals and six score involvements. The big man was a complete game-changer and was one of the driving forces to help the Saint get over the line against a resilient Carlton. For a veteran, he's continuing to put up good numbers and is certainly going under the radar in terms of the competition's best ruckman.
2. 'Trac' is back. The Dees were in a bit of a rut the last few weeks, and Petracca was one of the players that seemed to lose his way a little. Now that the Dees have picked themselves back up, Petracca is looking to do the same, with his blockbuster performance against the Crows a reminder to all the critics that he hasn't lost his touch. Three goals, 33 disposals, six tackles and 20 contested possessions is a big statement.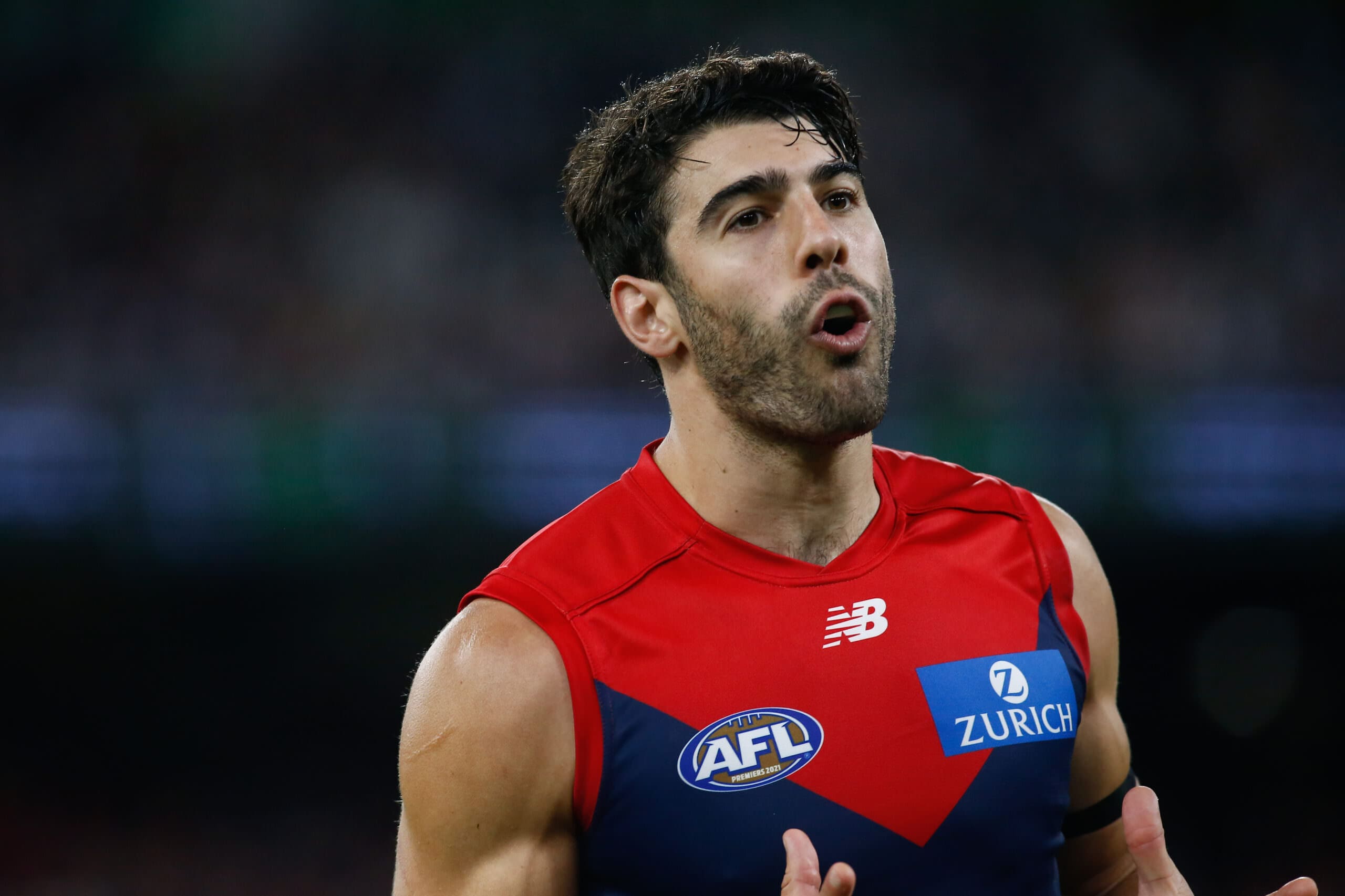 3. Somehow, things are starting to look even worse at Arden Street. Losing by 112 points is unforgivable at this level, and it's put a lot of pressure on already under-fire coach David Noble to wake the Roos up. Things haven't gone North's way of late, with injuries to skipper Jack Ziebell, Jason Horne-Francis' suspension and constant media pressure surely taking a toll on the squad. Add the new injuries to Aaron Hall, Kayne Turner as well as no updates on Tarryn Thomas' return, and things might get a bit worse before they get better for North.
4. Is Ben McKay at full-forward the right move? The key defender has been playing up front for the Roos the last two games, but questions are being asked about whether or not it's the right decision. Noble explained the reason behind Ben making the switch, stating that it would provide more freedom for Nick Larkey, but in their last two games, Larkey has only kicked two goals. In contrast, their opposition's full forwards have kicked a combined 11 goals while McKay isn't in the backline. Maybe it's time to recall ruck-forward Callum Coleman-Jones and give him a run in the same position?
5. Nick Daicos for the Rising Star is almost a lock already. The young Pie is quite clearly levels above every draftee this season, and it's not even close. A 37-disposal, best-on-ground performance against the Suns only reinforces just how good he is. While Jason Horne-Francis hasn't quite lived up to the hype just yet, and Jai Newcombe and Nic Martin are shining in out-of-form teams, Daicos is standing out in a Collingwood side that are potential contenders. There are levels to this, and Daicos is clearly on a higher level than the others.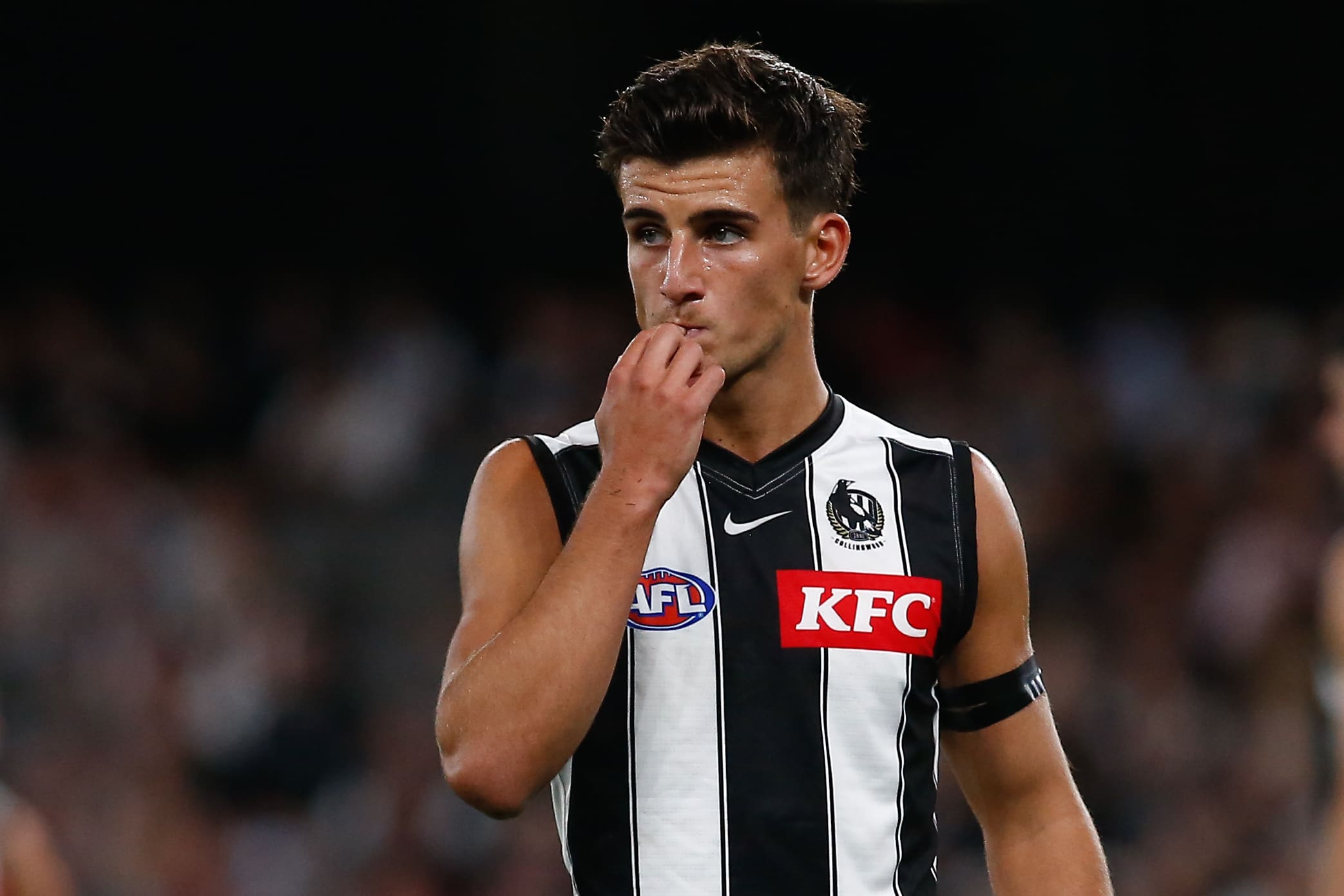 6. The Dons didn't drop their heads. After going down by 10 points to West Coast, Essendon fans would have been a bit concerned with the direction the club was heading. They needed to respond against the Swans, and boy did they deliver. A nine-point victory, led by a three-goal, 24-disposal effort from Zach Merret was the perfect response after the disappointing loss, and a quick reminder that the young Don's team aren't complete pushovers, despite still sitting on the lower half of the ladder.
7. The race for the top eight is going to go down to the wire. As it stands, Richmond, Sydney and St Kilda are all tied in seventh, eighth and ninth respectively, with the Dogs hanging just one win behind in 10th. All teams have had some standout performances, but each one has been susceptible to a disappointing loss in a game they would have been considered favourites. It's going to go down to the last day, and it'll be very interesting to see which teams make it through to the finals.
8. Chad Warner is continuing to go from strength to strength. Despite the loss to Essendon, Warner managed three goals and 25 disposals, with this type of form being a regular occurrence for the 21-year-old. The young Sydney outfit is already riddled with talent that has the potential to become superstars, but Warner stands out amongst his teammates as one of the best. If Sydney are to start pushing for premiership contention in the coming years, best believe Warner will be one of the spearheads behind the charge.
9. What next for Tex? The 32-year-old is out of contract at the end of the season and the Crows are still yet to confirm a new contract. A move to a Melbourne-based club has been rumoured of late, but what suits him best? The Dees could use a consistent forward, while North will take all the help they can get. The Dogs could use him as well, but it would be at risk of giving less time for upcoming stars like Jamarra Ugle-Hagan to develop. It will be interesting to see how it plays out.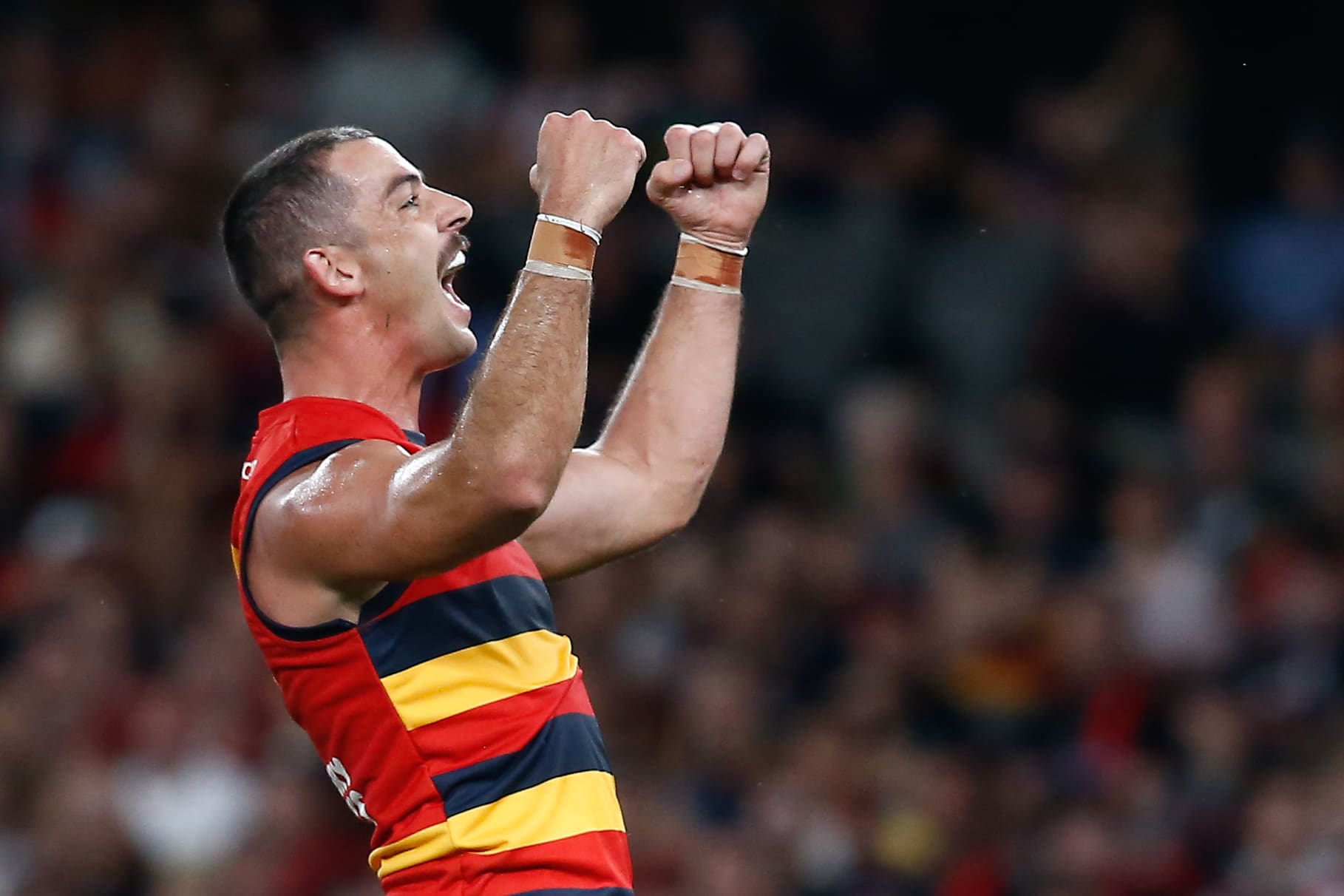 10. Heeney needs to lift if the Swans want to hold their spot. The Swans' spearhead is clearly out of form, only kicking 12 goals in his last eight games, which is well below the usual standards expected of the young star. Going down by nine points to the bombers is disappointing for a team fighting for a spot in the eight, and Heeney's recent slump isn't making things easier. If the Swans are serious about contending for the flag, Heeney is going to have to step up.
11. How good is Massimo D'Ambrosio. The mid-season draftee burst onto the scene for Essendon and has looked impressive straight off the bat. In his first three games in the AFL, D'Ambrosio has averaged 17.3 disposals, with his highest being 23 against the Swans this week. The 19-year-old seems to fit right with the standard and is seemingly well accustomed to the fast-moving pace the side plays at. With his stocks on the rise, the young gun could be a star of the future and is definitely one to keep an eye on.
12. Was Hipwood's push intentional? Obviously, the answer is yes, he very clearly intended to push Ryan Gardner out of the way. But did he really mean to push him into the umpire? It sure looks that way, and it gave the forward a clear path to claim an uncontested mark directly in front of goal. According to the rules, it should have been a free-kick, but it wasn't paid in-game. Hipwood has since been referred to the tribunal, but the Lions management are claiming the act was clearly an accident and are vouching to clear his name. Not really sure what the right call is on this one.
13. Is Luke Jackson worth losing Rory Lobb? The young ruckman has had his name amongst trade rumours for some time now, with a return home looking like the most suitable destination for the developing superstar. However, a move to Fremantle would certainly be at the expense of key forward Rory Lobb. Lobb's five-goal haul against Port in a narrow win is a reminder of how important he is to the side, especially considering the hype behind Freo's potential shot at a premiership this season. Obviously Jackson is stacked with potential, but is it worth giving up an already established Lobb?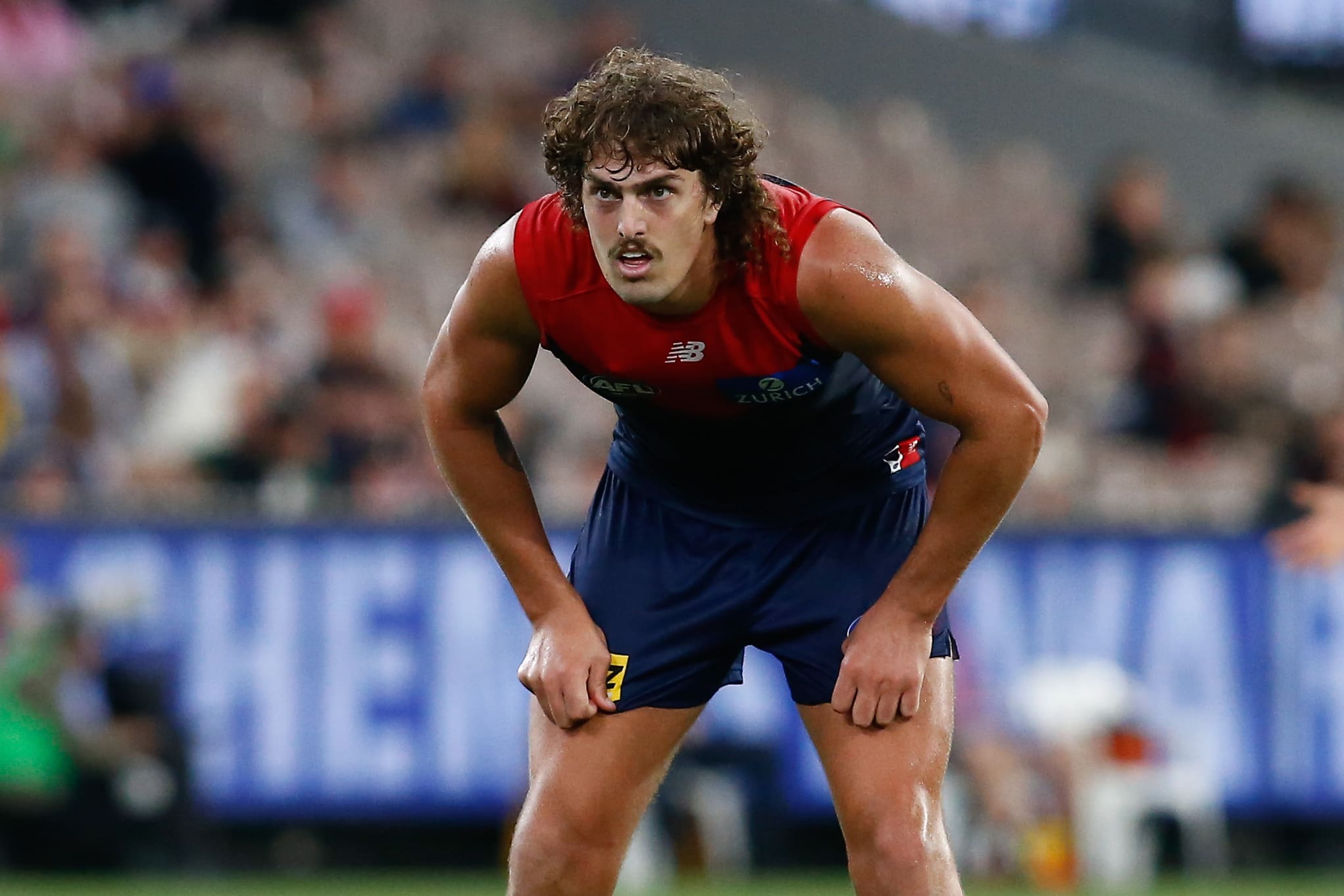 14. Are North's bigger stars going to give up? With North struggling for yet another year, and things looking likely to get worse, will some of their stars opt for a change of scenery in an attempt to boost their careers? Nick Larkey and Cameron Zurhaar barely receive the ball in the forward line, meaning they can rarely show their best. Luke Davies-Uniacke is still putting out 35+ disposal games weekly and is yet to reap the rewards. Even big Ben McKay has to do most of the work on his own down back when he's there. How long before enough is enough, and the stars decide to move on?
15. Melbourne vs Geelong is shaping up to be an absolute blockbuster. Melbourne have reignited the drive that had been lost a few weeks prior and look back to their best. Clayton Oliver and Ed Langford are continuing to dominate, Steven May's return has boosted the side, and Petracca is back firing on all cylinders. The Cats on the other hand are still buzzing off the 112-point slaughtering of North Melbourne in which almost every player completely dominated their opponent. Hawkins is in red hot form after bagging six, Jeremy Cameron is gathering 30+ disposals while kicking four goals as a forward, and the defence held up nicely. It's going to be a massive matchup as first takes on second and could give us a real idea of who the true flag favourites are for 2022.