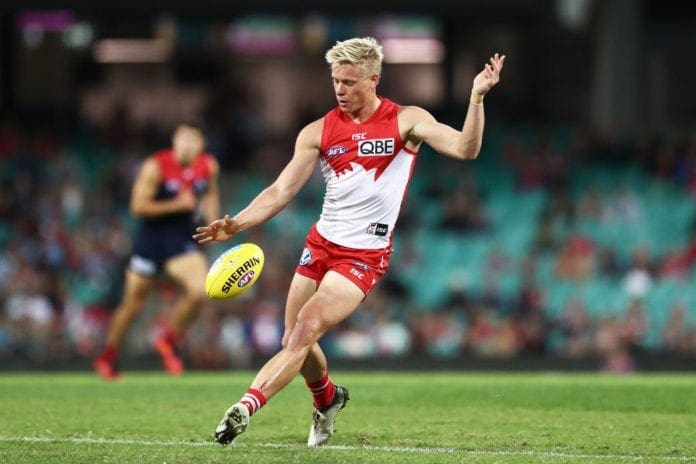 Sydney star Isaac Heeney has detailed his likely midfield-forward balance ahead of the 2023 season, with the hybrid Swan expecting to feature mostly in attack this year.
The 26-year-old has been given the license to switch between the forward third and midfield, a role he's continuing to hone across the course of the pre-season.
Last year Heeney enjoyed a more balanced split between the forward half, while his grand final performance consisted of more action in midfield despite tallying just 11 disposals for the match.
Turning his attention toward 2023, Heeney is likely to lean on more minutes as a forward while being utilised in "little spurts" through the centre.
"I prove that I'm not too bad up forward and I think they probably offer majority of my value up forward and little spurts in the midfield here and there," Heeney told SEN. 
"Still working on that as to what percentage. I think every game is gonna be different, but preferably, potentially like a 70% forward and 30% midfield.
"Sometimes as a forward you can get starved of the footy and you need to inject yourself into the game a little bit. So having that licence to be able to do that would be ideal.
"(Longmire) has put a bit of faith in me to be able to call those changes when I need to and I'm obviously doing it the right time of the game and I'm practising that throughout training at the moment."
The Swans are looking to alter their gameplan following their grand final loss, with a reliance on quick and clean ball movement to be their go-to method in 2023.
Heeney revealed fans are likely to see the ball "ping pong" more frequently this season with their new speed in attack, while they hope to see similar results to 2022 on the defensive end.
"The speed on the footy is going to change this year a little bit," he said.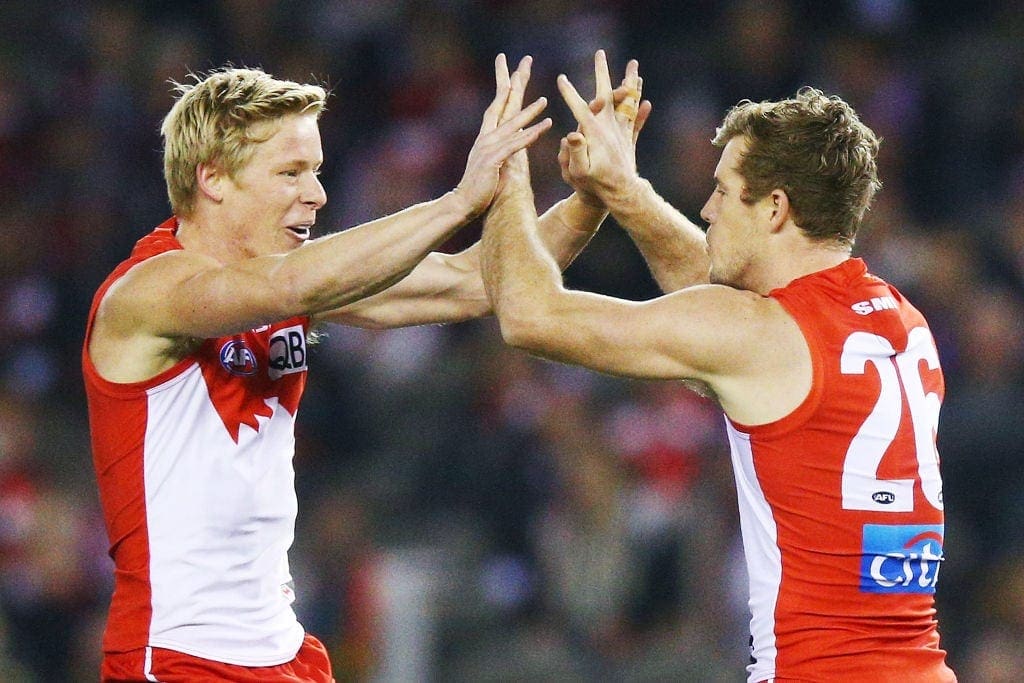 "I think people are gonna want to get the ball in the hands of quick, electric footballers with really good ball use. So you'll see it ping pong a little bit more this year.
"Defence has obviously been a big thing within our game plan and style, so we won't go away from that but (will) also try and move the ball nicely too."
Sydney will open their 2023 home and away campaign with a trip to Metricon Stadium to face the Gold Coast Suns on Saturday, March 18, with that encounter following pre-season practice matches against Brisbane and Carlton.