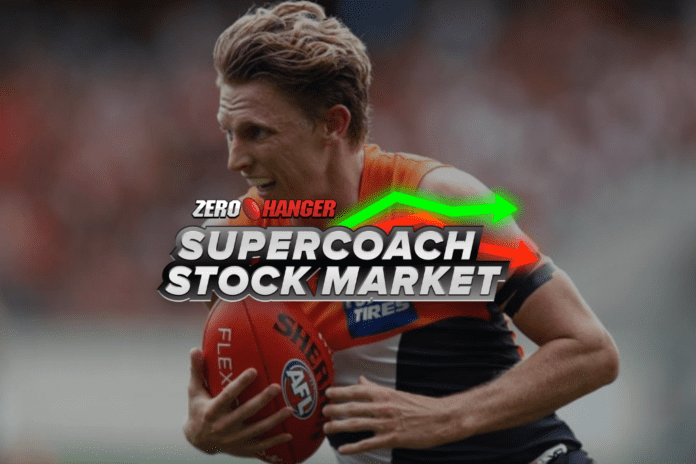 The time has come for the inevitable price changes to hit SuperCoach owners at the end of the upcoming round, so it is important that owners get the right players in that will increase in value, whilst also getting rid of players who will bottom out and decrease in their overall price.
SuperCoach has also given owners a chance to use more trades with the 'Boost' option allowing coaches to use an extra trade for that particular round, giving owners three trades instead of two.
Coaches can only use this option five times in the season so they need to be used wisely, but with price changes arriving, it is important that owners make the most of their opportunities and get players in that will make the most profit early.
Given their high ownership percentage, rookies such as Jason Horne-Francis, Nick Daicos, Jack Hayes, Josh Rachele and Nic Martin won't be included.
With that being said, let's check out some players to buy, hold and sell as we head into round three of the season.
EVERY SUPERCOACH BREAKEVEN AHEAD OF ROUND 3
BUY
Isaac Heeney ($454,500) (FWD)
The exciting forward from the Swans has been electric to start the season, kicking eight goals in the opening two games whilst averaging 23 disposals, en route to an average of 140.5 SuperCoach points per game.
Has a low breakeven of -15 and a projected price rise of $55k this weekend, so don't miss out on your chance to get Heeney this cheap.
ISAAC HEENEY
Midfield / Forward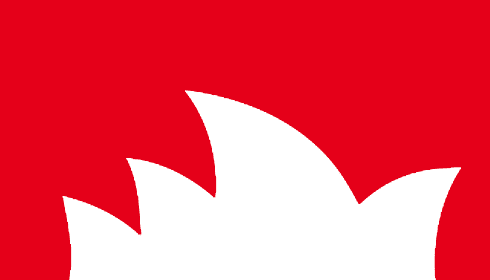 Sydney

SUPERCOACH STATS

100.6
Average Score

$527,800
Price

78
Breakeven
Dustin Martin owners should look to trade across to Heeney whilst saving some cash in the process.
Patrick Cripps ($454,800) (MID)
The Blues' hot start to the season has a lot to do with the form of their fearless skipper, who has returned to his brutal best.
Cripps has kicked five goals in the first two games, whilst averaging an impressive 32.5 disposals per game. This equates to 147 Supercoach points on average, putting him in the top five best performers to start the season.
PATRICK CRIPPS
Midfield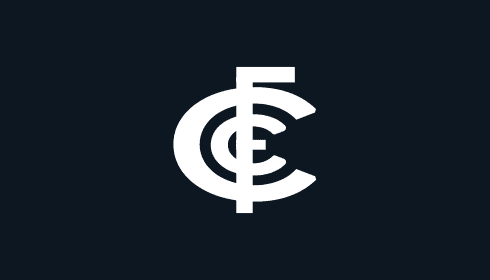 Carlton

SUPERCOACH STATS

110.7
Average Score

$572,600
Price

114
Breakeven
The 27-year old is at a ridiculously cheap price, and with a breakeven of -28 and a projected price rise of $63k this week, it would be rude not to hop on Cripps before he becomes too expensive later on in the season.
George Hewett ($399,000) (DEF/MID)
Hewett is quickly turning into one of the recruits of the year for Carlton since moving across from Sydney, lighting up the midfield for the Blues and averaging 30 disposals across his first two games at his new club.
Currently averaging 124 Supercoach points per game, and having already been a popular trade in to many SuperCoach sides this week, almost 15,000 owners have added the hard-nosed midfielder.
GEORGE HEWETT
Defender / Midfield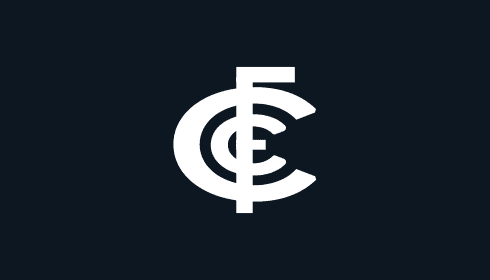 Carlton

SUPERCOACH STATS

111.4
Average Score

$536,100
Price

96
Breakeven
With a breakeven of -15 and a projected price rise of $46.8k this week, Hewett poises to be a handy selection in defence but also the midfield with his dual position status.
Lachie Neale ($543,200) (MID)
The 2020 Brownlow medallist has returned to his Brownlow best to start the season, averaging 36 disposals and a goal over the first two games of the year, including a 198-point performance against the Bombers on the weekend, making owners regret not picking him.
Currently averaging a whopping 169 SuperCoach points per game, it is almost mandatory to have Neale in your side.
LACHIE NEALE
Midfield

Brisbane

SUPERCOACH STATS

123.7
Average Score

$593,600
Price

133
Breakeven
At already 54% ownership and with a breakeven of -20 and a projected price rise of $63.2k, lock him in for the rest of the season.
Tristan Xerri ($208,200) (FWD)
The big Kangaroos forward-ruck has had an impressive start to the season, averaging 15 disposals and 21 hit-outs per game, equating to 99.5 Supercoach points on average.
With Todd Goldstein in the back end of his career, Xerri looks like he will get plenty of opportunity in the ruck and forward line, which makes him an enticing SuperCoach option with high scoring potential.
TRISTAN XERRI
Forward / Ruck

North Melbourne

SUPERCOACH STATS

71.4
Average Score

$325,500
Price

48
Breakeven
Xerri jas an extremely low breakeven of -77 and a projected price rise of $60.4k, so if you have the cash to get Xerri in your forward line, then go ahead and watch the price rise.
HOLD
Jack Steele ($685,800) (MID)
The star Saints midfielder has not set the world on fire in the opening two rounds by his high scoring standards, with scores of 87 and 111.
Steele has still averaged 24 disposals and 10 tackles in the first two games, for an average of 99 SuperCoach points per game.
These are solid scores, but given Steele's quality and price, many owners have been disappointed, with over 5,000 owners already pulling the pin and getting the Saints skipper out of their sides.
JACK STEELE
Midfield

St Kilda

SUPERCOACH STATS

108.9
Average Score

$558,900
Price

176
Breakeven
The 26-year old has averaged over 120 SuperCoach points across the past two seasons, so don't stress out and trade too quickly.
There is no point trading a star player this early in the season, so plan to hold as Steele looks to bounce back with some big scores over the coming weeks.
Max Gawn ($657,400)
The Demons ruckman has had a very underwhelming start to the season, averaging just 90 SuperCoach points per game, and owners have been quick to trade out the star tall, with 11,000 owners pulling the pin.
Gawn has been overshadowed by his younger counterpart Luke Jackson, who is averaging 112.5 SuperCoach points to start the season, with almost 3,000 owners already making the switch from Gawn to Jackson.
MAX GAWN
Ruck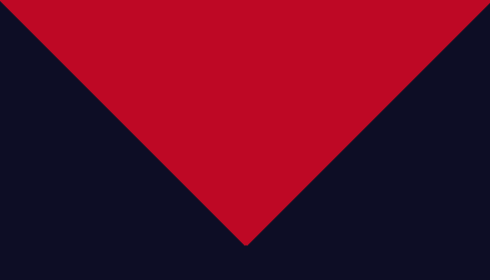 Melbourne

SUPERCOACH STATS

115.1
Average Score

$593,600
Price

82
Breakeven
It is a bit too early to pull the pin on the best ruckman in the past few years, so keep the faith and hopefully Gawn can return to his usual standout form.
Lachie Whitfield ($502,600) (DEF/MID)
Whitfield is another underwhelming premium to start the SuperCoach season, averaging a disappointing 71.5 points per game.
This is well under Whitfield's usual production, but he's still averaging 22 disposals per game, which gives hope that he can turn things around.
The dashing defender has been the most traded out player this week so far, with over 19,000 owners getting rid of the 27-year old.
LACHIE WHITFIELD
Defender / Midfield GWS

SUPERCOACH STATS

86.5
Average Score

$464,600
Price

55
Breakeven
Two games is too little of a sample size to say that Whitfield has lost his way, as he is too talented of a player to stay down for too long.
Don't be surprised if he goes big in the near future, making owners regret getting rid of him.
SELL
Dustin Martin ($503,500) (MID/FWD)
With the announcement that Dusty has taken personal leave from the game, it is probably best to move Dusty on until it is confirmed that he is returning.
Martin started off the season with a solid 108-point performance against the Blues, but withdrew from the Giants game last week and has no timetable for his return.
DUSTIN MARTIN
Midfield / Forward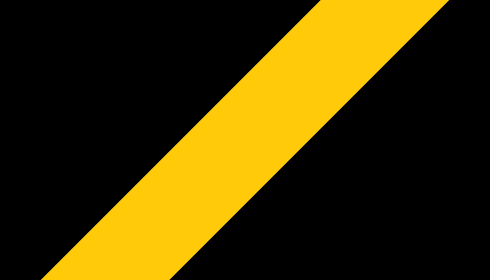 Richmond

SUPERCOACH STATS

87.3
Average Score

$430,700
Price

91
Breakeven
It is disappointing as everyone knows Dusty's SuperCoach potential from previous years, but there is a plethora of options to trade to in the forward line including Isaac Heeney, Zak Butters, Tim Taranto and Mitch Duncan.
Cam Rayner ($278,600) (FWD)
The exciting Lions forward was tipped to have a breakout year in 2022, following an ACL injury that ruled him out of the entirety of the 2021 season. Rayner has had an underwhleming comeback to the game, averaging just 12.5 disposals across the two games, equating to just 49 SuperCoach points per outing.
While it could be harsh to judge a player so quickly after coming back from an ACL injury, his price in the forward line and his potential had owners lining up to select him before the season started, but now over 4,000 owners have traded him out this week.
CAMERON RAYNER
Midfield / Forward

Brisbane

SUPERCOACH STATS

70.8
Average Score

$389,300
Price

43
Breakeven
Rayner has a breakeven of 65 and a projected price drop of $8k which is not ideal for owners who still have him.
Look to trade across to Jade Gresham or Will Brodie for a better return on investment moving forward.
Mitch McGovern ($256,000) (FWD)
McGovern has made a move from the forward line to defence in Michael Voss' system, and it has worked wonders for him in the opening rounds of the season.
Unfortunately, it hasn't equated to SuperCoach, only averaging 55 points across the first two games.
The 27-year old has great intercept marking abilities, averaging five marks per game to go along with 13.5 disposals per game, but his limited scoring potential is a concern for SuperCoach owners.
MITCH MCGOVERN
Forward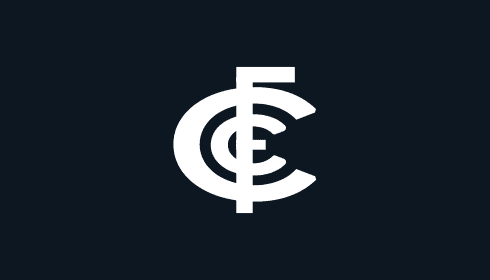 Carlton

SUPERCOACH STATS

68.8
Average Score

$331,100
Price

27
Breakeven
Currently still in 13.7% of teams, but over 6,000 owners have decided to get rid of him this week for alternative options.
McGovern's price won't really change much this week, and with much more profitable options around that price range in the forward line, it's the best move to move him on.
Zach Merrett ($625,700) (MID)
Merrett owners will be shattered with the Bombers midfielder's syndesmosis injury diagnosis that will sideline the 26-year old for 8-10 weeks.
The star midfielder had enjoyed a nice start to the season from a SuperCoach standpoint, averaging 115 points over the two games, and had been a nice point of difference for owners, only being picked in 3% of teams.
ZACH MERRETT
Midfield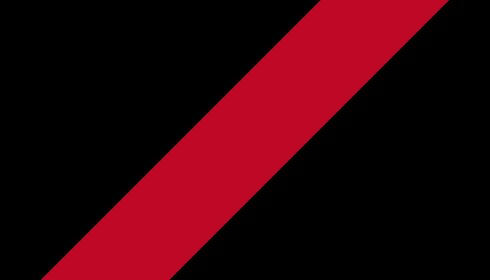 Essendon

SUPERCOACH STATS

110.1
Average Score

$598,600
Price

206
Breakeven
Now coaches will need to look elsewhere to find a high-scoring midfielder, which shouldn't be hard to do given the depth of midfield talent in the competition, but owners would not be happy having to give up Merrett's services and an early trade.
TOP 10 LOWEST BREAKEVENS
Jack Hayes - (-135)
Tristan Xerri - (-77)
Nic Martin - (-73)
Josh Rachele - (-68)
Jack Ginnivan - (-66)
Patrick McCartin - (-58)
Dylan Stephens - (-56)
Jake Bowey - (-54)
Jason Horne-Francis - (-52)
Beau McCreery - (-50)
TOP 10 PROJECTED PRICE RISES
Jack Hayes - (+$103.4k)
Josh Rachele - (+$69.6k)
Lachie Neale - (+$63.2k)
Patrick Cripps - (+$63k)
Jason Horne-Francis - (+62k)
Tristan Xerri - (+$60.4k)
Patrick McCartin - (+$59.3k)
Jake Bowey - (+$58.9k)
Jack Ginnivan - (+$56.8k)
Tom Green - (+$55.7k)