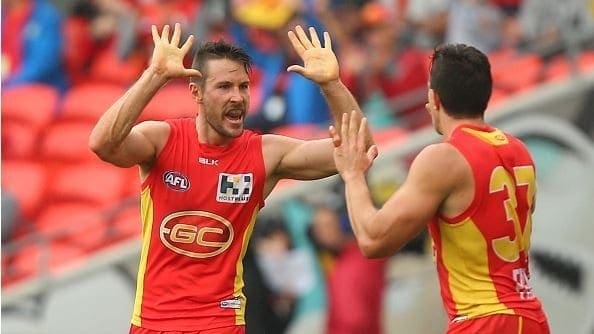 Former Tiger and Lion, Andrew Raines has announced his retirement from AFL football after 129 career games.
Raines played 56 games with Richmond, 67 games with Brisbane and six games with Gold Coast this year, in a career spanning 12 years.
"I feel the time's right to step away and exert my energy into other things. I was at a similar point last year in my career when I left Brisbane but it just didn't feel right and that's why I wanted to give it another crack this year," the 29-year-old said to his teammates.
"I've got a degenerative knee its taken its toll over my career. It's been through its battles and its journey with constant operations and things I've had on it. Time's come and enough is enough.
"I guess I don't want to limp out of the game, I want to do other activities in life that present itself and I obviously I want to walk out of the game still feeling okay."