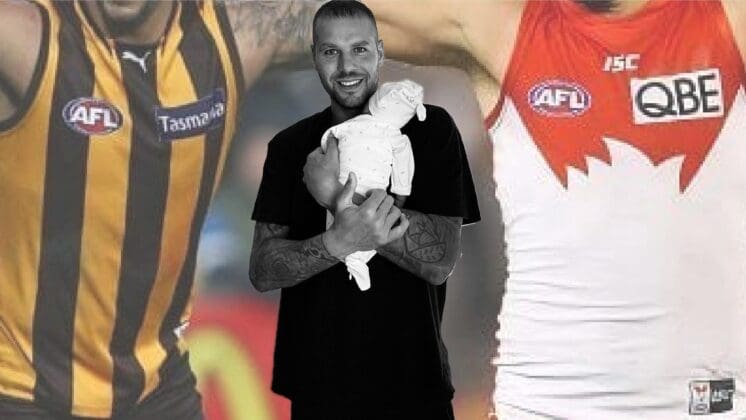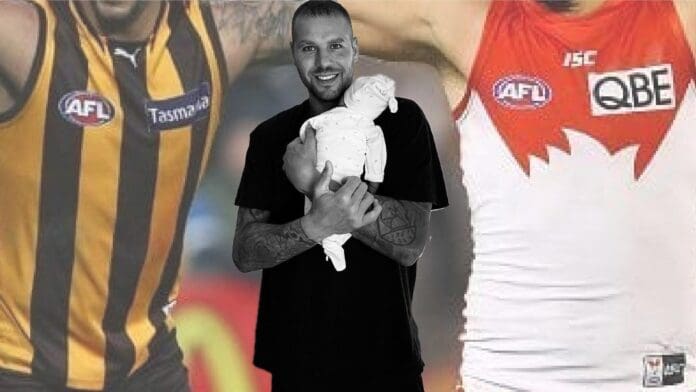 Lance Franklin and wife Jesinta have welcomed the arrival of their second child and first son.
The news adds to what has been a terrific week for Franklin with the Sydney superstar set top return to AFL football for the first time in over a year.
Franklin has suffered from soft tissue injuries over recent times and returned via the reserves last week.
This weekend's game will mark Franklins first as a father after his daughter was born in February last year.
In 18 years time Buddy's baby boy will be draft age and there will no doubt be questions leading up to that date about whether he belongs at the Hawks or Swans.
SEE ALSO: The top 10 boomerang players of the AFL era
If that question is posed in 2039 it may go a long way to deciding where Franklin's legacy lies, the triple premiership Hawk will go down as a legend of both clubs but what club will be able to lay claim to the possible 1000 goal scorer.
Franklin played 182 games for the Hawks kicking 580 goals and currently has 118 Swans games to his name.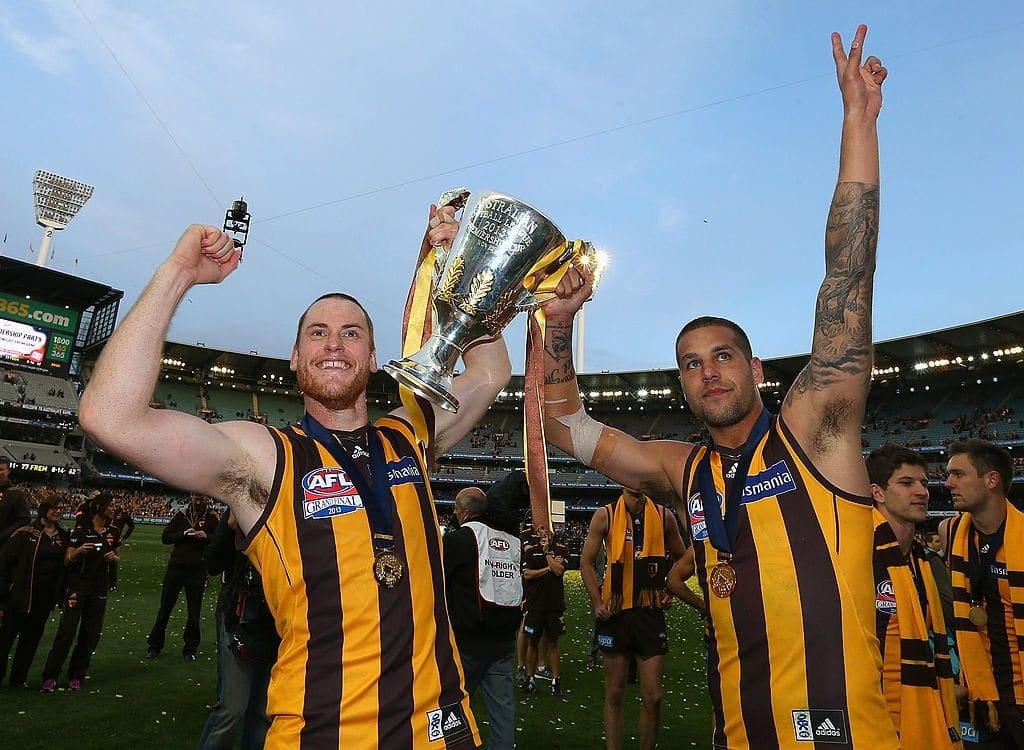 Many will point at the three premierships he won at Hawthorn and that's fair enough, but when at the peak of his powers in the Harbour City Buddy was a marquee attraction for Sydneysiders and had the SCG bouncing.
Buddy made AFL in Sydney the main show and may be able to do so as he narrows in on 1000 goals.
We all remember when Tony Lockett kicked his 1300th goal on the SCG, the scenes may be similar if and when Buddy reaches the four figures.
Franklin will retire at the Swans and will likely continue to live in Sydney after football, his motorcade at the SCG will be a must-attend event and his kids may well grow up Swans fans.
Hawks fans may say that Buddy peaked in the brown and gold, his goal-per-game tally at the Hawks was 3.1 goals per game and is at 3.0 at the Swans.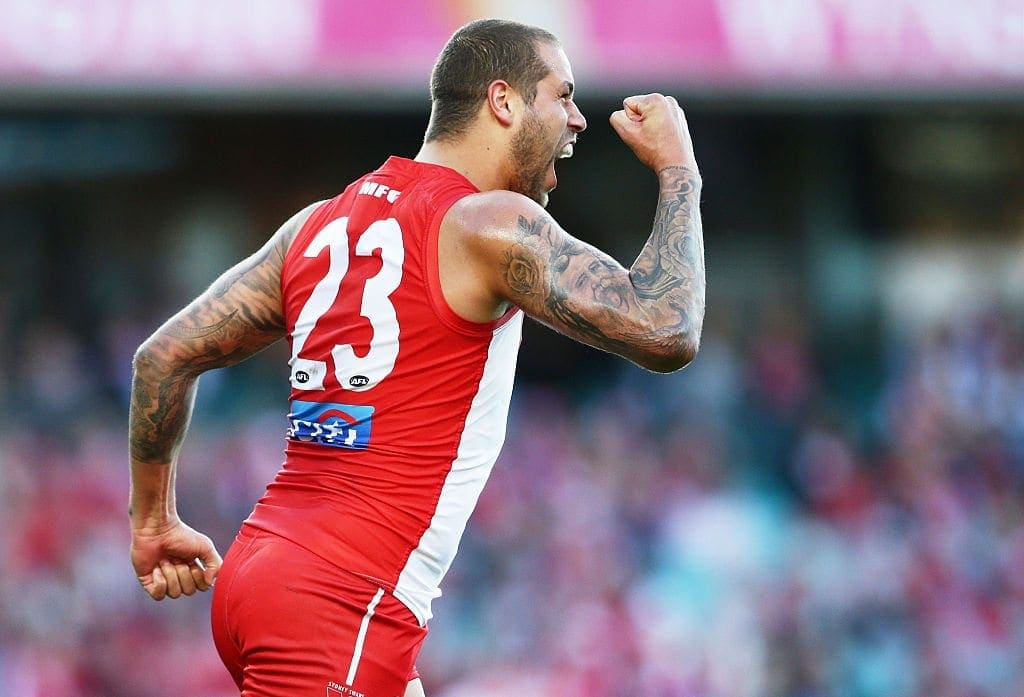 But it's fair to say he wasn't always at the peak of his powers when at Waverley. He spent his developing years at the Hawks where his goal tally wasn't anything close to three goals per game.
The Hawks gave him three flags and he scored over 100 goals in the 2008 home and away season (the last player to achieve the milestone).
Both sides have great arguments and could lay claim to the father-son rights of Buddy's newborn son, but it's fair to say for the time-being we are all happy to have Buddy back this week.
As for whatever happens in 18 years time, that's for Hawks and Swans fans to debate.