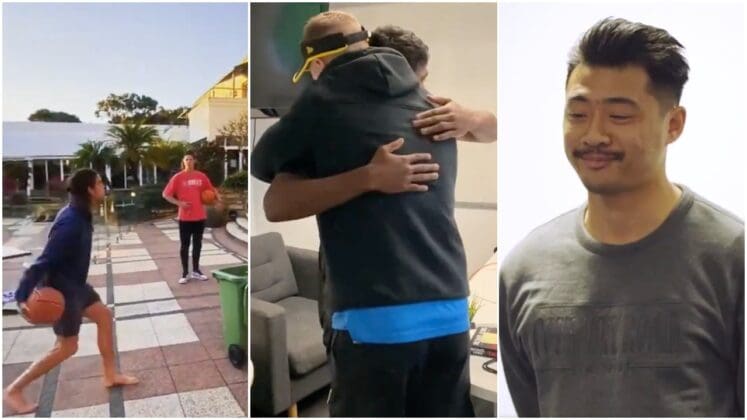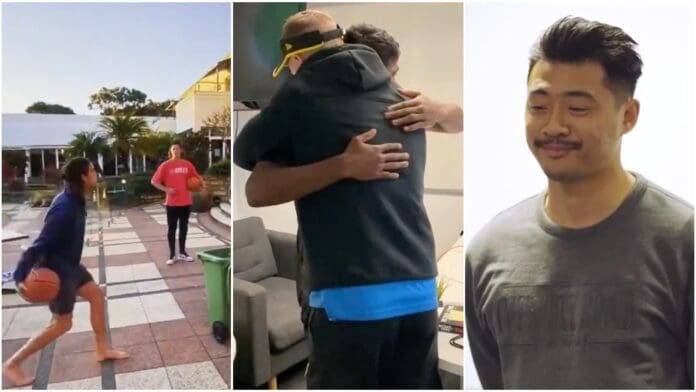 'Social Talk' is back again in what is yet another week with plenty happening.
Here's what's made news on the socials this week:
'Tex' Walker's Season Over
Following findings of a racial comment made to an Adelaide teammate that was directed at North Adelaide SANFL player Robbie Young, Adelaide's Taylor Walker has been suspended for six AFL games and will need to make a $20,000 donation to an Aboriginal and Torres Strait Islander Program in South Australia.
Walker was in attendance at the SANFL game on July 17 and the comment was overheard by a Crows official, who reported it to the club.
This is big news in a time where racism is still a massive issue in sport and all aspects of life, and not just in Australia, but around the world and it simply shouldn't be happening.
There was definitely plenty to say on the issue.
Furious at Tex, someone who should know better, has been afforded a career's worth of education and played alongside some of the greatest Indigenous ambassadors the AFL has seen.

What a stupid way to blemish a remarkable career. https://t.co/ZZpBr3QFD4

— Chris Button (@BibbyBhoy) August 6, 2021
Well done to the @Adelaide_FC official who heard Taylor Walker's racist comment & reported it. It was all the important given that the Nth Adelaide player the racist words were directed at didn't hear them.

— Jake Niall (@JakeNiallTHEAGE) August 6, 2021
Sincere apologies when we hurt others with our words help. I look forward to your future actions Taylor Walker. A message has been sent by the @AFL there is no place for racism anywhere. Love to you Robbie Young and thank you to the @Adelaide_FC official for your courage. ❤️

— Shelley Ware (@ShelleyWare) August 6, 2021
I am at a total loss for words … Taylor Walker was a teammate for many years of Eddie Betts … he was his captain … he saw first hand - at close quarters - the effect racist slurs have on someone … he saw the associated pain … and yet he has chosen to act as he did 🙄

— Glenn Mitchell (@MitchellGlenn) August 6, 2021
Viney Suspension
Melbourne's Jack Viney has been suspended for two games following "serious misconduct" on Gold Coast Suns defender Sam Collins.
The vision isn't a great look and it could be argued that a two-week suspension is light given the nature of the incident.
See the vision below and what has been said by some on the incident.
This is the Jack Viney incident 👇🏻 @9NewsMelb pic.twitter.com/VExM0RDpKA

— Alicia Muling (@AliciaMuling9) August 2, 2021
That's pretty putrid from Jack Viney

— Dallas (@Dallas_Billing) August 2, 2021
Jack Viney lucky to only cop a two-week suspension. Horrible act which has no place in the game. #AFL

— Justine McCullagh-Beasy (@JustineMB_29) August 4, 2021
Seriously disappointed in Jack Viney.

I thought 3 or 4. Lucky to get 2 I think.

Jack is a leader of our club and has let us down. I have zero issues with him playing on the edge but that was a disgraceful act.

— Luke P Gavin (@LukePGavin) August 3, 2021
Player Retirements
Player retirements was a bit of a theme this week, with three players announcing their retirement from football.
Former Fremantle and current Collingwood Magpie Chris Mayne, Western Bulldogs' Lin Jong and West Coast's Daniel Venables all announced their retirements following issues with injury and personal reasons respectively.
We congratulate all three players on their career achievements and wish them all the best in all future endeavours.
"My first year didn't start that well, it was pretty challenging but I had such good support to allow me to continue to fight, force my way into the team and I'm thankful I did."

Chris Mayne reflects in his journey. pic.twitter.com/0eVYDnxflr

— Collingwood FC (@CollingwoodFC) August 3, 2021
Proud of Chris Mayne.

Loved him as a footballer. He was tough, he gave his all but more importantly was just a nice guy.

Fantastic AFL career Mayney! #foreverfreo @freodockers @CollingwoodFC pic.twitter.com/rQNUS1tnoB

— Nick Ng (@nicko_316) August 3, 2021
"I hope you don't feel sorry for me because I feel very fortunate to have been here..."

Jongy's final farewell is an emotional one 😢 pic.twitter.com/BZ47imzoVu

— Western Bulldogs (@westernbulldogs) August 4, 2021
As an Australian of Asian heritage, I've enjoyed Lin Jong's AFL career. Hard, tough, ridiculously courageous as a player, one I reckon teammates would've loved playing with. A shame injuries stopped him at 65 games & cost him 2016 flag. Best shoulder tape story ever. https://t.co/2CMRKC2TlN

— Andrew Wu (@wutube) August 4, 2021
We bring you into today's emotional team meeting, as Daniel Venables announces his retirement to the players and staff 💙 pic.twitter.com/2NRTAqNxOv

— West Coast Eagles (@WestCoastEagles) August 4, 2021
The Daniel Venables story is extremely sad.

Only managed 21 games but can proudly say he's a premiership player.

A credit to the @WestCoastEagles for giving him the opportunity to try and continue his career.

Hopefully he makes a full recovery and lives a normal life.

— Mitchell Turner (@MitchellTurner8) August 4, 2021
Son Of A Gun Set To Make His AFL Debut
Richmond 2020 draftee Maurice Rioli Jnr, who is the son of Tiger great Maurice Rioli, is set to make his AFL debut for the Tigers this week after impressing in the VFL in recent times.
Rioli, 19, is an explosive, pressure forward with great tackling ability and an eye for goal and could make an immediate impact at AFL level.
Rioli Jnr was notified of his debut by coach Damien Hardwick in an emotional interview.
Cue the waterworks!
https://twitter.com/_FC/status/1423172877696704515?s=20
Freo Brings Back A Classic
In their round 18 clash with Richmond, Fremantle went retro and brought back a classic jumper that resembles the one that they played with during the early stages of their time in the AFL.
And didn't the fans love it!
Let's settle some arguments 😅
Original vs Replica side by side 👍 #foreverfreo pic.twitter.com/HVoQl8Os7U

— Fremantle Dockers (@freodockers) July 27, 2021
Name a club with better merch than Freo. 🔥🔥🔥 pic.twitter.com/70n9SKyBi7

— 7AFL (@7AFL) August 1, 2021
Don't change the strip for the rest of the season 💜💚🤍❤️ #Retro #foreverfreo @freodockers #AFLFreoTigers

— ⚓️Ian⚓️ (@Gageyinperth) August 1, 2021
Pretty please @freodockers can we revert back to these colours permanently #foreverfreo #aflfreotigers

— Kelbo (@Kelbo_v2) August 1, 2021
The retro jumper is doing things to my eyes, Shultz looks like Peter Mann.#foreverfreo #AFLFreoTigers

— Shelley⚓ (@wheresshelly) August 1, 2021
Curnow Makes Successful Return To Footy
Carlton's Charlie Curnow made a successful return to football after two years on the sidelines due to a knee injury.
He probably didn't have the game he would have liked, finishing with just the one goal from eight touches, but getting through the game unscathed was the big win of the day for him.
The goal wasn't too bad either, and left Blues fans in awe of what they can expect from their young star moving forward with some more games under his belt.
So happy to see him back https://t.co/n0wRi0GmuC

— shannonjpower (@shannonjpower) July 30, 2021
Charlie Curnow's first touch after 761 days out - a goal from 55m out off one step. What a way to return to the big time. Great moment #AFLSaintsBlues

— Ronny Lerner (@RonnyLerner) July 30, 2021
Welcome back Charlie Curnow. You have been missed but that one kick off one step melted the heart.

— Joel Clarke (@jc_thebomb) July 30, 2021
WATCH: Jarrod Berry With The Trick Shot!
How's this for a trick shot!
Brisbane's Jarrod Berry showed off his creativity here mixed with basketball skills in this unbelievable trick shot that got his Brisbane teammates right up and about.
Jarrod Berry's trick shot 🤯

(via @MitchRobinson05) pic.twitter.com/GHtThXzosP

— 7AFL (@7AFL) August 5, 2021