St Kilda recruit Jarrod Lienert was finalising the last few details of his university placement at Henley High School before a phone call from his manager soon turned his 2022 plans on their head.
The former Port Adelaide defender had begun to work through life after football in the wake of his Alberton exit, needing to earn further credits in his teaching degree while also balancing the next steps of his career.
Lienert returned to SANFL club Sturt for 2022, while keeping the thought of a second chance in the AFL at the forefront of his mind following his unexpected delisting from the Power.
The 23-gamer continued to train in the chance an offer may arise, something that soon became reality as St Kilda began to search for defensive reinforcements.
Lienert was offered a chance to train at Moorabbin for the pre-season as a potential Supplemental Selection Period signing, hoping to fill a void in St Kilda's backline as the club weighed up their final list spots for the season ahead.
The Saints confirmed his place on their rookie list for 2022 24 hours prior to the signing deadline, with Lienert becoming one of the oldest SSP signings in recent years.
Knowing his place in the league is no certainty past this season, the former Port Adelaide backman has his sights set on improving his game in hope of stamping his place with the Saints.
"I still want to keep improving," Lienert told Zero Hanger. 
"I've only played 23 AFL games and I want to add to that. In my three weeks at the club I've played in many roles, deep back, mid-back, higher defender or even up on the wing.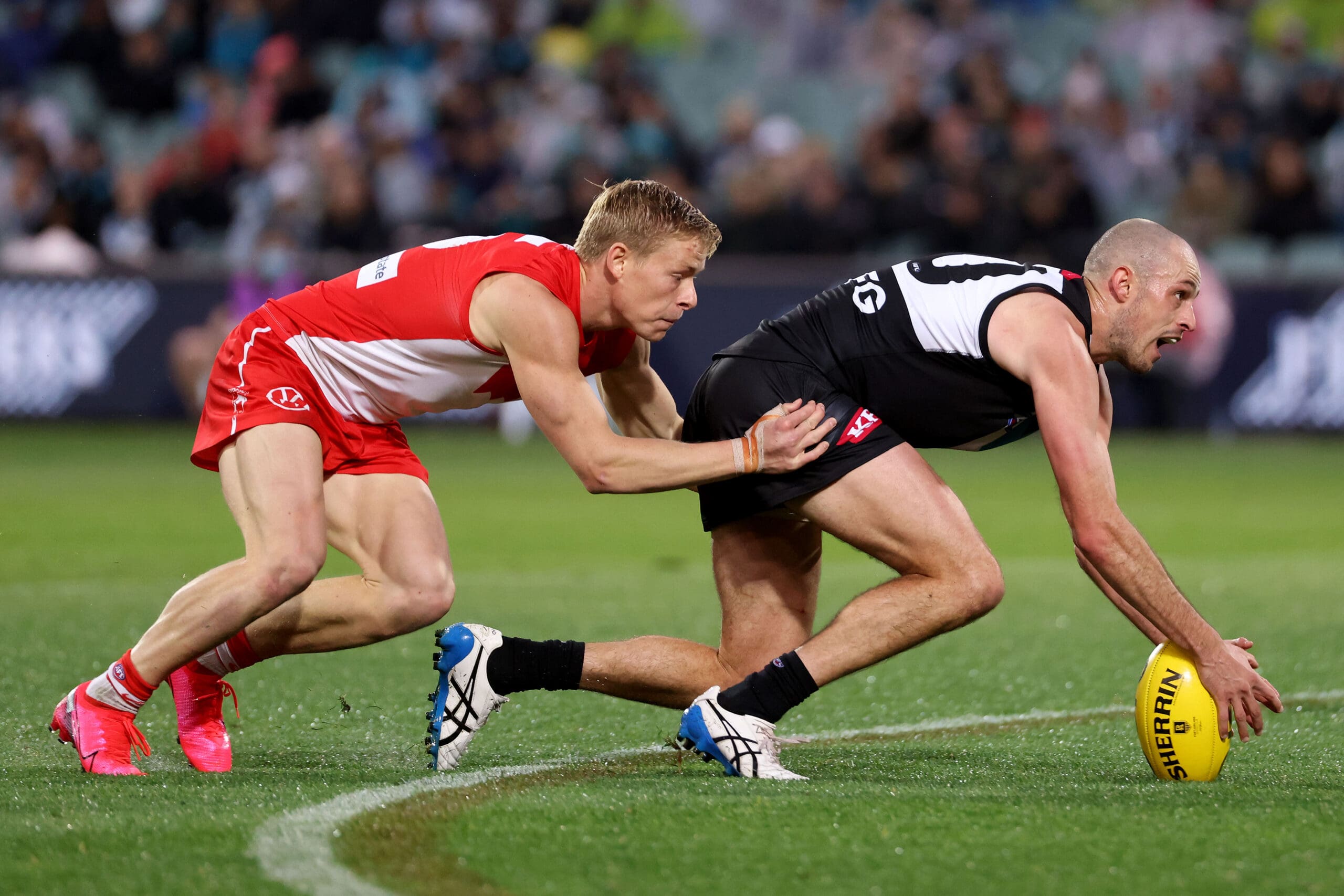 "It's just about me being at the top of my game whenever I get flipped around to those positions.
"I suppose my game's based on when I'm strong in my contests and winning and halving contests, then the rest of the game sort of comes naturally to me.
"Whether that's punching the ball out of bounds or laying a tackle or driving through a ground ball and giving a handball out, that's the part of my game I need to stay on top of and then the rest of it sort of takes care of itself."
While his future remained up in the air after his culling, Lienert was hopeful fate would steer him back to the AFL.
An extensive off-season of individual training mixed with a pre-season with the Double Blues had Lienert prepared for a second chance in the top-flight should one arise.
"I had a really big off-season of training in preparation to get picked up like this," Lienert said. "I felt like I was in a pretty good space.
"The weights program here at the Saints, they're doing a lot of strength stuff, probably just as much if not more than what I was doing at Port.
"The Sturt pre-season was like really good, it gave me a really good baseline of fitness, we worked really hard. I felt like I was really prepared."
The 27-year-old had continued to work through his teaching degree shortly after the cessation of last season, with a timely phone call from his manager interrupting his plans to begin a teaching role in South Australia.
Set to confirm his role with the secondary school for the months ahead, Lienert soon had to place those plans on hold as the Saints came calling.
"I finally had (placement) organised and I was just about to click a few emails, then my manager called and said 'the Saints want you to come over for a trial'. I was pretty happy to park the teaching placement," he said.
Having quickly packed his bags for Victoria and being reunited with ex-teammate and new roommate Dougal Howard in Brighton, Lienert was getting accustomed to life in Melbourne.
Across several weeks in Moorabbin, Lienert had joined the Saints' training program, earned a rookie list spot under Brett Ratten and moved between sharing a household with Howard and fellow SSP and SANFL recruit Jack Hayes.
Having spent time in the AFL-centric city visiting family when growing up, Lienert has dreamed of playing under the big lights of Melbourne's title as the 'sporting capital'.
"I suppose it's always been my dream to be a footy player in Melbourne ... I'm loving it so far," he said.
"I lived with Dougal Howard for the first three weeks when I was on my trial and he lives down in Brighton, so I was living it up down at the beach most days which was awesome.
"I've always been a bit of a footy head. There's a lot more footy (here). Footy's pretty prolific in SA, but it's ever moreso here with more teams.
"I can't wait for the season to start to fully experience it."
Lienert and Hayes join a rich list of South Australian recruits at St Kilda, with the likes of Tom Highmore, Callum Wilkie, Cooper Sharman, Nasiah Wanganeen-Milera and Oscar Adams all recently joining the club.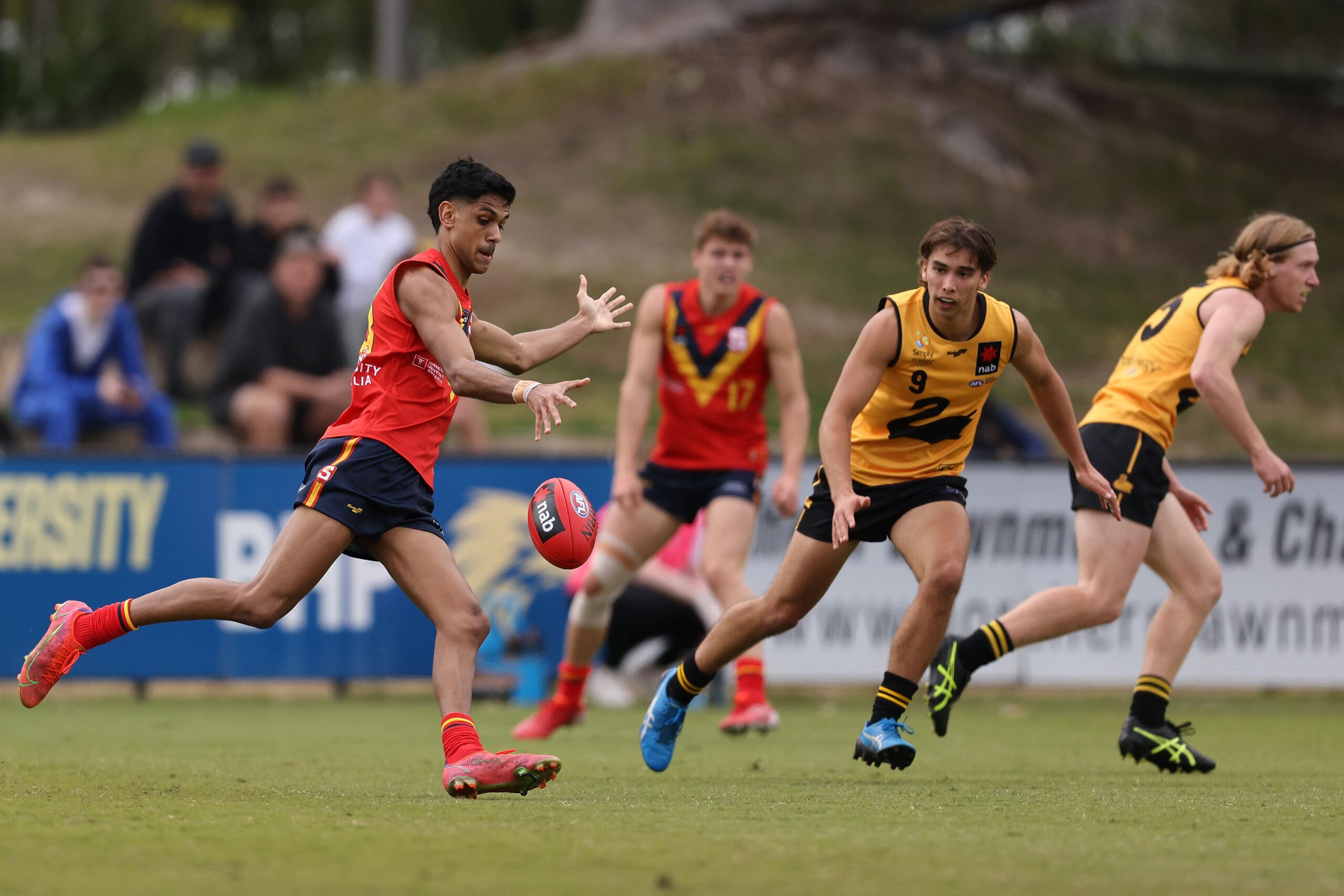 With Lienert the latest croweater to join Ratten's squad, inside jokes have continued to arise among the playing group with each new addition.
"When I first got to the club there were a few jokes about them loving a mature aged SANFL recruit," Lienert laughed.
"Tommy Highmore, Cooper, Wilkes, Hayesy and myself... it's certainly made it very easy to fit in.
"Even outside of the SA guys, everyone's so welcoming and friendly. They have lots of guys are my age, so in regards to fitting in it's been so easy. I already feel a part of the group wholeheartedly after only being there three or four weeks.
"In regards to communication with the coaches, (it was) very casual. I think they just wanted to see how I fit in with everyone.
"I've still got that attitude of just having a red-hot crack, giving it everything and really hoping that some opportunities come up and I can add value to the club."
Despite missing a place in Ratten's 22 for St Kilda's Round 1 clash with Collingwood on Friday, Lienert remains a chance to make his debut in the red, white and black, having been named as an emergency as a potential medical sub option.