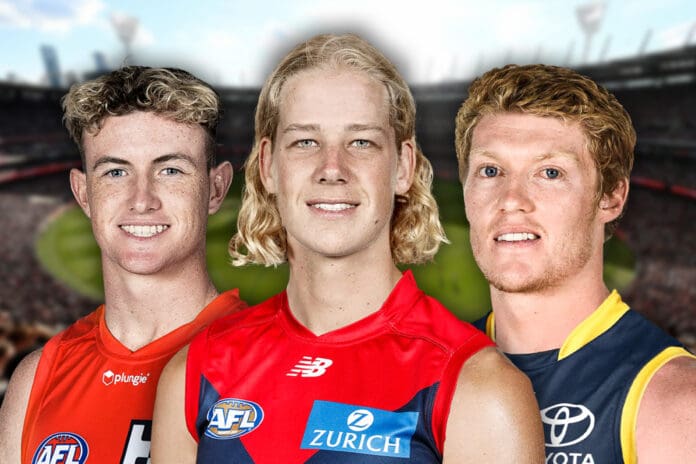 The 2019 National Draft has already provided a plethora of exciting talent, with many quickly rising to prominence or reaching star-of-the-competition status just a few years into their careers.
As with any AFL draft, there were players taken highly in 2019 whose careers haven't quite panned out to date, however, there are also plenty of later picks who have made meteoric rises to stardom.
For context, these were the original first 18 draft picks in 2019:
Note: all matched bids for Academy and Next Generation Academy prospects in this re-draft are based on what we know about how those players' careers have panned out, to date.
So, without further ado, here is the 2019 National Draft, re-done.
18. Geelong Cats: Harrison Jones (Originally: Pick 30, Essendon)
After a failed bid on Brisbane Lions Academy prospect Noah Cumberland at No. 17, the Cats capitalise on great value in the form of Harrison Jones.
While Jones' marks per game were down in 2022 from 2021, he averaged more goals per game this season (1.3, compared to 1.2 in 2021) during what was a worse campaign for his Bombers.
Being mentored on forward craft by the likes of Tom Hawkins isn't a bad way to help grow your career.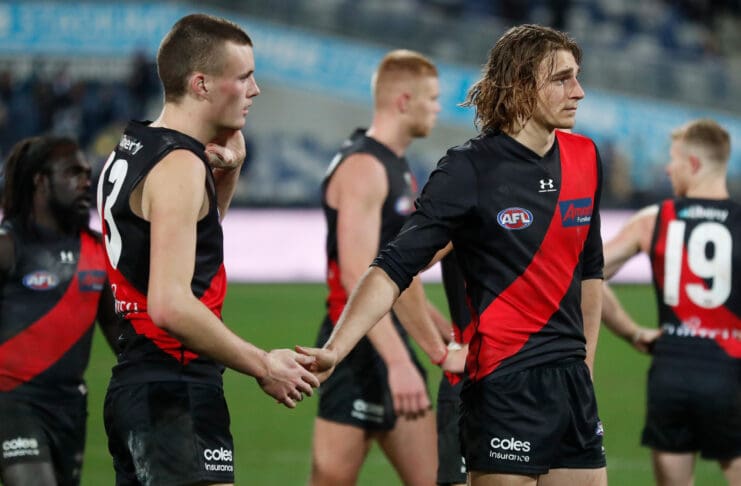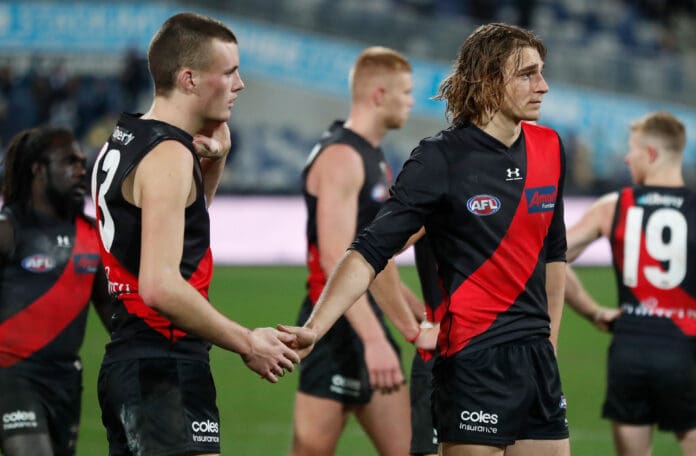 GEELONG, AUSTRALIA - JULY 02:
Nikolas Cox
(left) and
Harrison Jones
of the Bombers look dejected after a loss during the 2021
AFL
Round 16 match between the
Geelong
Cats and the
Essendon
Bombers at GMHBA Stadium on July 2, 2021 in Geelong, Australia. (Photo by Michael Willson/AFL Photos via Getty Images)