The 2013 draft could shape as the next super draft, littered with current and future stars.
However many of those stars weren't selected as high as you may think. Late steals and hidden gems were the theme of the class of 2013.
Here is Zero Hanger's re-drafted first round of the 2013 AFL national draft:
18. George Hewett (St Kilda)
Hewett has made a name as one of the league's premier taggers, puttomg a stop to some of the competition's best.
He has played 93 games for the Swans.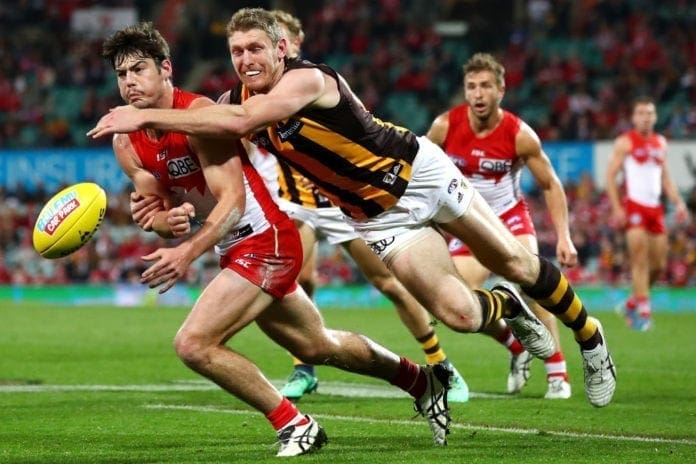 SYDNEY, AUSTRALIA - AUGUST 25: George Hewett of the Swans is tackled by Ben McEvoy of the Hawks during the round 23 AFL match between the Sydney Swans and the Hawthorn Hawks at Sydney Cricket Ground on August 25, 2018 in Sydney, Australia. (Photo by Cameron Spencer/Getty Images)