When it comes to the AFL Draft, Pick 2 is special. Unlike Pick 1, there's significantly less pressure and focus, yet almost the same amount of prestige.
It's a rare case where coming second might actually be better. Oftentimes these players can go about their business, free of the hype that Pick 1 endures.
Similarly, Pick 1 is sometimes a player taken on a needs basis, so may not necessarily be the best young player in the land.
Christian Petracca is a perfect example. Paddy McCartin was taken to fill Nick Riewoldt's enormous shoes, while the best player in the draft slipped to Pick 2. The rest is history.
Related: Re-drafting the top 10 picks from the 2011 Draft
It's important here that we clarify something. The below are players only from the year 2000 onwards, with legends such as Nigel Lappin and Brad Ottens ineligible. With all of that in mind, we present our top ten number 2 picks.
In any list, there are always those who are unlucky to miss the cut. Honourable mentions need to go to Andrew Walker, who was robbed of Mark of the Year in 2011 and whose athletic prowess was captivating during his career.
Similarly, Andrew Brayshaw appears on track to work his way onto the list one day. A complete, gut-running midfielder, he just needs time.
Finally, Stephen Coniglio would have been a lock two years ago, whoever has experienced a rough patch in his career with form and injury. There's no doubting his ability, hopefully he can rediscover his best form next season.
Justin Koschitzke
After being taken at pick 2 behind a skinny blonde-haired bloke called Riewoldt, 'Kosi' took a year to really arrive on the big stage. It was worth the wait, however, with the second of the Saints' new 'Twin Towers' winning the 2001 Rising Star award.
Throughout his career, he battled injuries, no greater than a fractured skull when he failed to see a Daniel Giansiracusa bump coming. The cumulative effect of all of these setbacks resulted in 'Kosi' failing to reach the lofty heights expected of him.
That being said, at his best he was unstoppable. No greater example can be found than a four-game stretch where he earned 11 Brownlow votes in 2005. Finishing his career on exactly 200 games and 247 goals, Koschitzke's career borders on 'what might have been.'
Tim Taranto
Still young, Taranto makes the cut based not only on his future potential but the fact he already has a GWS Best & Fairest win in 2019. Though injury has curtailed his career at times, Taranto is a bull in the middle.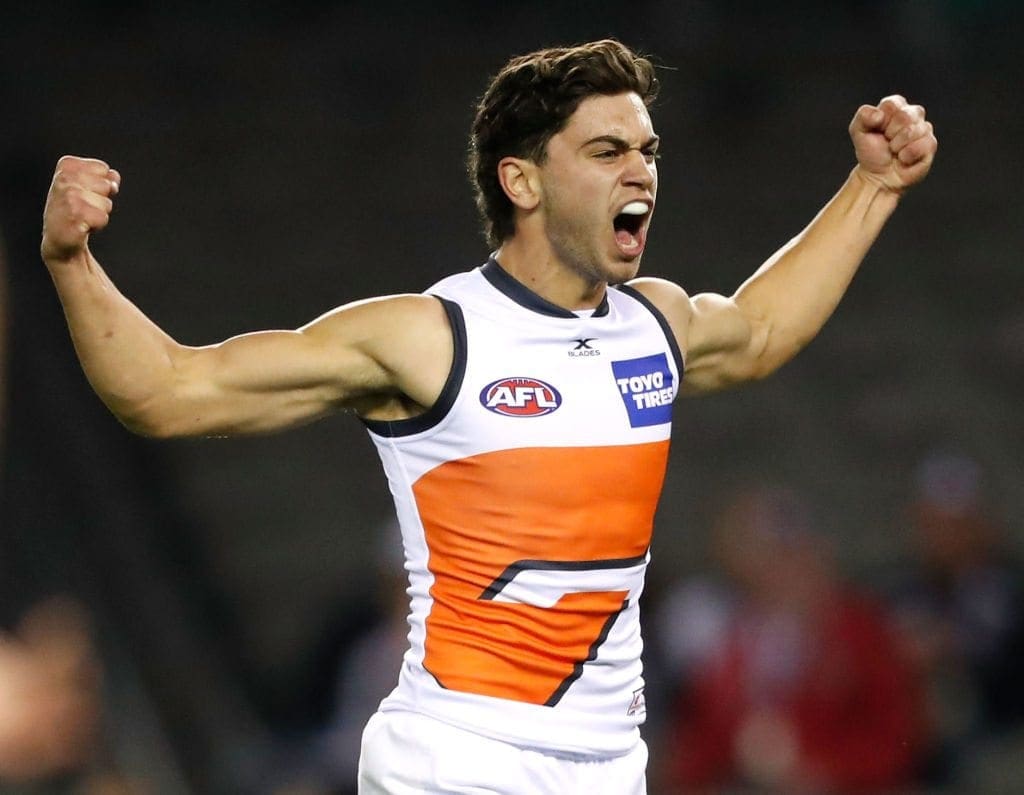 After 98 games, Taranto has become an integral part of the GWS midfield. Able to win the ball at stoppages, tackle ferociously and go forward to kick goals, his form has been crucial to the Giants' finals hopes each season.
With so much still to come and what appears to be a high ceiling, Taranto is a worthy inclusion on this list.
Josh Kelly
Another of the Giants' top picks, Kelly has become one of the AFL's best movers with ball in hand. An elite runner who uses the ball cleanly on the outside, Kelly has been heavily courted by Victorian clubs numerous times.
It's clear to see why, having won All-Australian selection in 2017, to go with his Best & Fairest wins in 2017 and 2021.
As part of the Giants' leadership group, Kelly is integral to their success and they'll be happy to have locked him in for the rest of his career.
Dale Thomas
At his best, 'Daisy' was arguably the competition's most dynamic player. A skilful wingman who could run all day and kick goals that would bring the crowd to their feet.
Playing 258 games, his best form came during Collingwood's Grand Final years of 2010 and 2011. He finished third in the Norm Smith Medal voting in both 2010 Grand Finals, highlighting his big-game ability.
Earning All-Australian selection in 2011, Thomas was sadly hindered by a serious ankle injury for years, before re-discovering some good form in the final year of his career at Carlton. At his best, he was indisputably an incredible player and entertainer.
Daniel Wells
Another on this list whose career was blighted by injury. Wells first burst onto the scene as a highly-skilled player with incredible aerobic capacity. It's been said that he blew his new teammates away when they witnessed him running 400-metre sprints at Arden St after being drafted.
Despite the injury struggles, Wells still crafted an extremely respectable career. Playing 258 games, he won Best & Fairest's in 2011 and 2013, as well as the AFLCA Best Young Player award in 2004. Wells in top-flight was special.
It's sadly the loss of the football world that we weren't able to see more of Daniel Wells at his best.
Luke Ball
Without wanting to sound like a broken record, Luke Ball is another who had his fair share of injury battles. A highly-touted prospect coming out of high school in the 2001 SuperDraft, Ball battled osteitis pubis early in his career.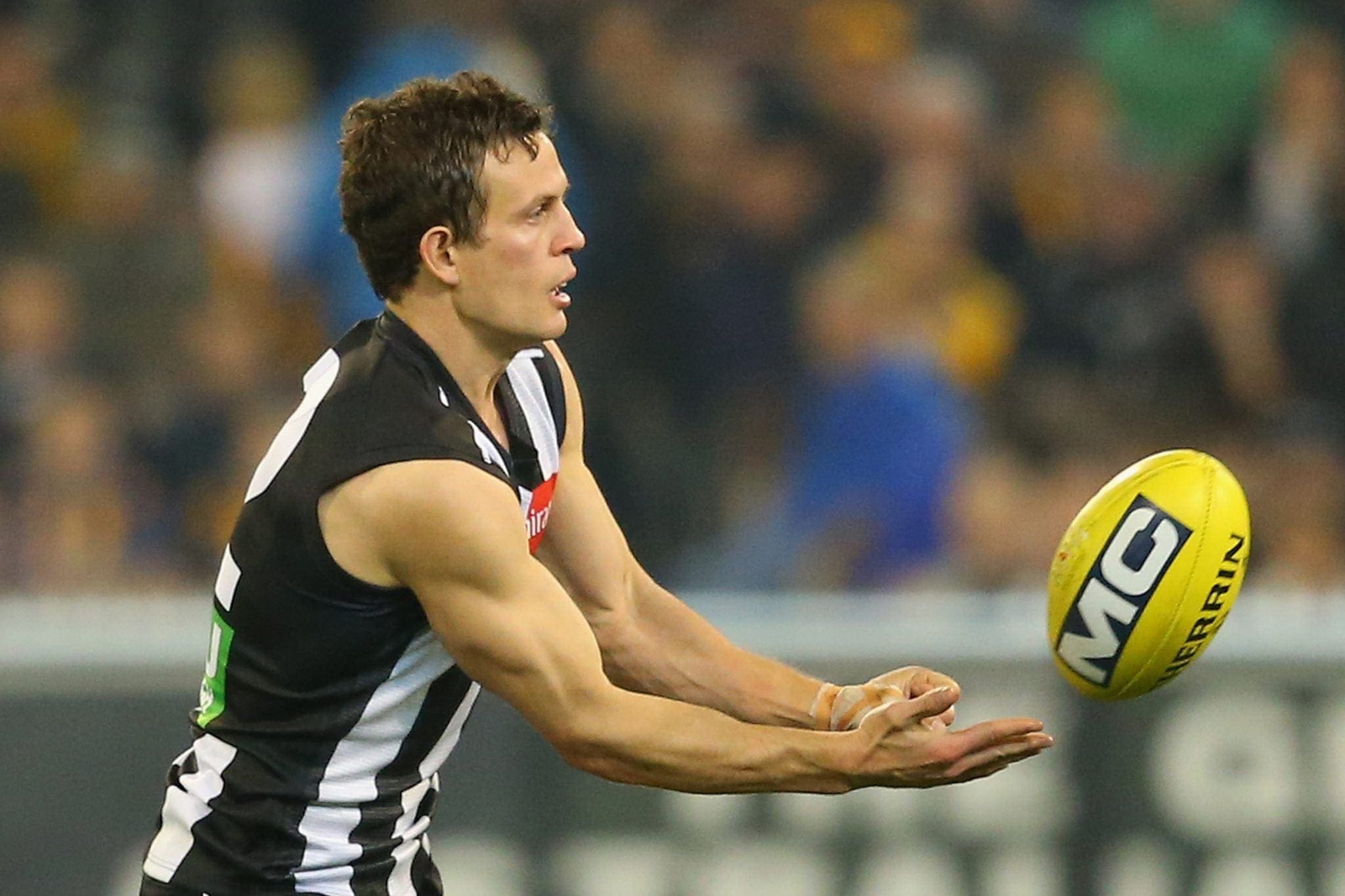 Managing to overcome that hurdle through sheer dedication and professionalism, Ball won All-Australian selection in 2005, as well as the Saints Best & Fairest that same year. He went on to captain the club in 2007.
After somehow falling out of favour under Ross Lyon, Ball walked to Collingwood for nothing. If that weren't painful enough for Saints fans, Ball then won the 2010 premiership against his old club. It says a lot about the man that he was muted in his celebrations, a class act to the end.
Related: Ranking the top 10 number 1 draft picks
Trent Cotchin
Perhaps stiff to be this low on the list, Cotchin has perhaps the most impressive CV on this list. A fantastic leader at Tigerland, he has been exceptional for years, leading the club through their most successful era.
A triple premiership Captain, 2012 Brownlow Medal winner, All-Australian in 2012 and triple Best & Fairest winner (2011, 2012 & 2014), Cotchin has done it all. Off the field, he has been instrumental in developing the winning culture currently in place at the Tigers.
With all of that said, if you were drafting for impact or game-changing x-factor, he would slide below the top 3. That's not meant as disrespect for a man who has achieved everything and carried himself with aplomb throughout his career.
Nic Naitanui
Just nudging out Cotchin into 3rd spot, 'NicNat' has been instrumental to the Eagles for over a decade since being drafted. Not only one of the game's most charismatic figures, his sheer athleticism for his size almost defies belief.
A triple All-Australian (2012, 2020, 2021) and dual Best & Fairest winner (2020, 2021), the Ruckman has played over 200 games in a career where he has lost more than two seasons to injury.
At his best, an unstoppable force in the ruck, Naitanui's aerial prowess and phenomenal tap work have him in the conversation every year as the best big man in the land.
Christian Petracca
Were this list made 12 months ago, things may be different. However, there's really no debating it anymore. Petracca is an absolute star of the game. Staggeringly overlooked at pick 1 by the Saints, their loss has been the Demons gain.
A dual All-Australian (2020, 2021), as well as the 2020 Best & Fairest winner for the Dees, he this year added a premiership and Norm Smith Medal to the collection, cementing his superstar status.
With so much of his career still to play out, there is plenty of time for this explosive bull, with an eye for goal, to take the number one spot on this list.
Jarryd Roughead
It was always going to be a battle to knock this man from top spot. An athletic key forward capable of playing all across the ground at his peak, 'Roughie' was a colossus.
A four-time premiership player (2008, 2013, 2014, 2015), dual All-Australian (2013, 2014) and Coleman Medal winner in 2013, Roughead had the kind of career everyone dreams of.
SEE ALSO: Redrafting the top 10 of the 2013 Draft
One of the game's most popular figures, 'Roughie' captained the Hawks from 2017 until his retirement in 2019. He not only holds the record for most games played by a number 2 pick (283), but also comfortably has the most goals, having kicked 578 in during his storied career.