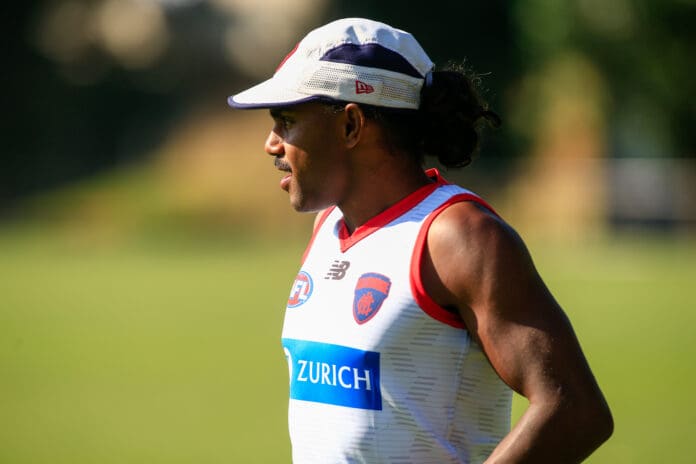 In-demand Melbourne star Kysaiah Pickett is said to be nearing a call on his future, with belief rising that the small forward may recommit to the Demons on a new deal.
Pickett is arguably the most high-profile name off-contract this year. Both clubs from South Australia and the two Western Australian sides are expected to show some interest in his services for 2024 and beyond.
The Demons have managed to lock away key names to long-term deals in recent seasons, however, struggled to keep Luke Jackson last year, with the WA native heading back to his home state and landing at Fremantle through last year's trade window.
Pickett finds himself in a similar situation to Jackson, weighing up a monumental decision early into his professional career.
While some had seen Pickett as a strong chance to depart the Demons after four seasons, a 'shift' has led to growing belief the 21-year-old will stay in Victoria as a decision nears.
"My sense out of the Melbourne camp right now is that (a decision) is really close," 7 News reporter Mitch Cleary told the Tradies podcast.
"I think it's shifted now, that Kozzie Pickett is now on board to re-signing at Melbourne.
"I think if we don't get an announcement from Melbourne in the next two to three or four weeks, that's when it will go into overdrive that he's leaving.
"There's been enough momentum now for Kozzie to re-sign... I think it's tracking in the right direction with Kozzie Pickett."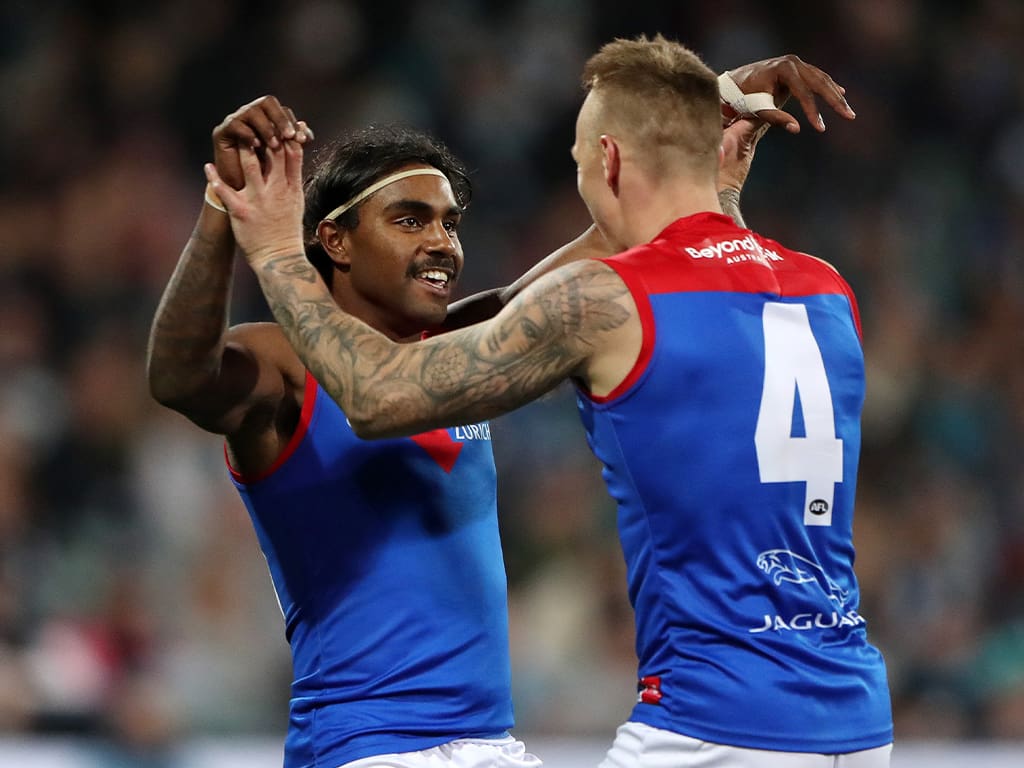 Melbourne coach Simon Goodwin confirmed to 3AW this week that the club are comfortable with where discussions with their start forward sit, with the Demons confident in re-signing the Woodville-West Torrens product.
Goodwin said a decision might not be "too far away".
"We like to think so, as a footy club, that it is moving in the right direction," the Demons coach said on where things stand on Pickett's talks with the club.
"We've spent a lot of time with Kozzie, his family and his management. It's a big decision for a young lad that's really invested in this footy club and we wanna make sure it's right for Kozzie as well.
"We think it's in a really good spot. He's really happy where he is. We think something isn't too far away, but we'll just wait and see."
Meanwhile, fellow Demons small forward and South Australian talent Kade Chandler could be in line for a new deal after cementing his place in Goodwin's side to start this season.
According to The Age, Chandler's newfound opportunities at AFL level could see the 23-year-old decide to stay in the red and blue beyond 2023, despite Victorian clubs reportedly monitoring his situation.
A Norwood product, Chandler met with Adelaide two years ago before recommitting to the Demons, with the young forward's next career decision expected to see him re-sign again on a multi-year deal that could land as early as the mid-year.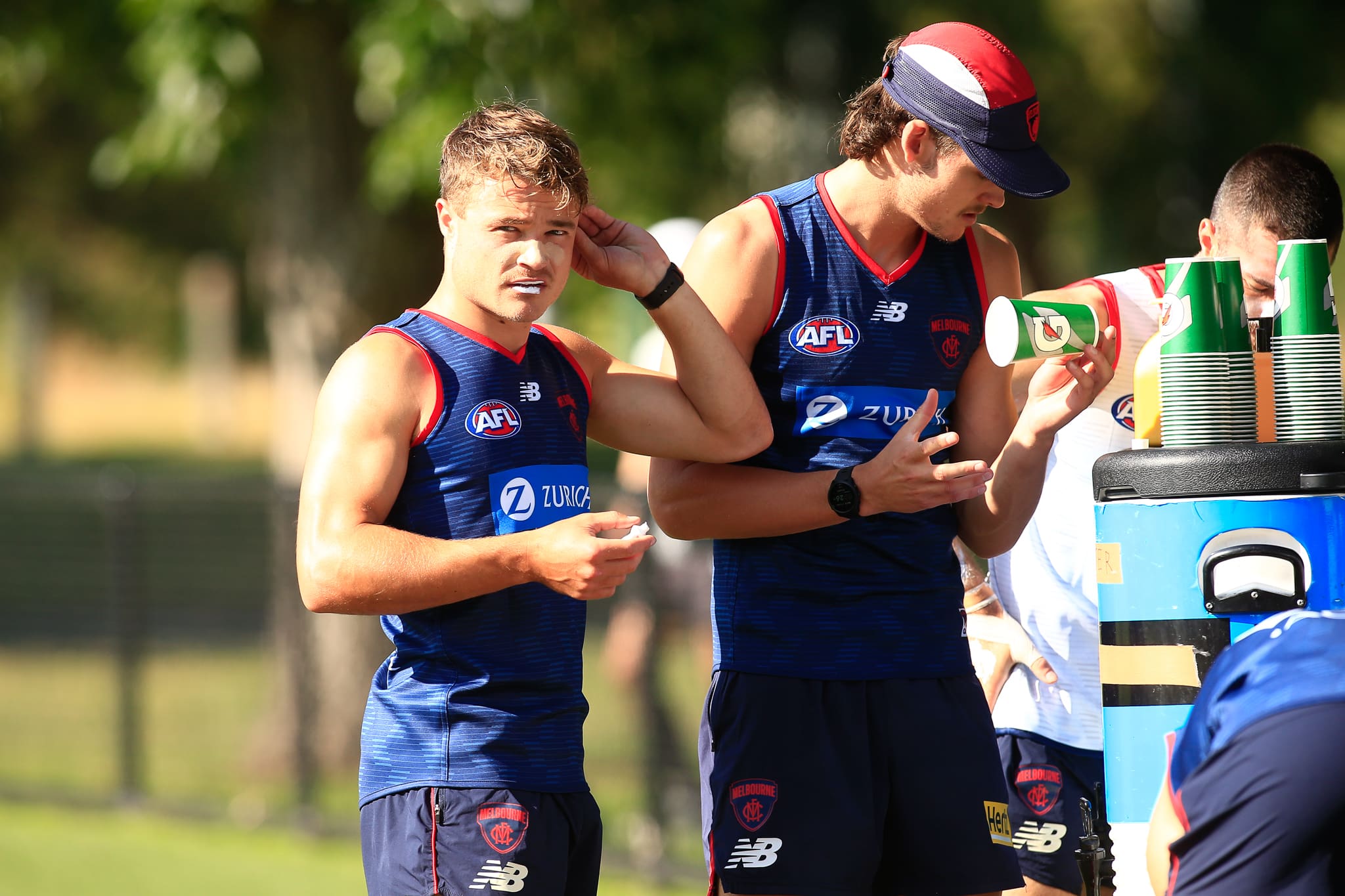 Chandler has played all five games to start the 2023 season, already equalling his season-high games tally from 2021. He played 10 games across his first four years with the Demons and now finds himself as a key cog in Goodwin's attacking third, having booted seven goals and assisted eight more.
Chandler and Pickett are among a contingent of Demons still unsigned for 2024, however, the club has managed to lock away interstate names in Trent Rivers and Judd McVee in recent weeks.