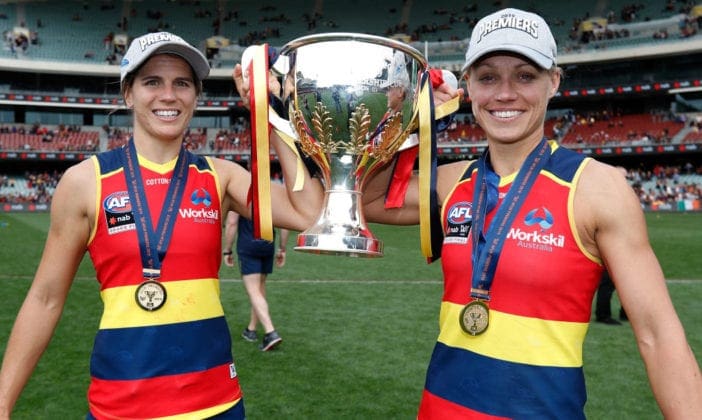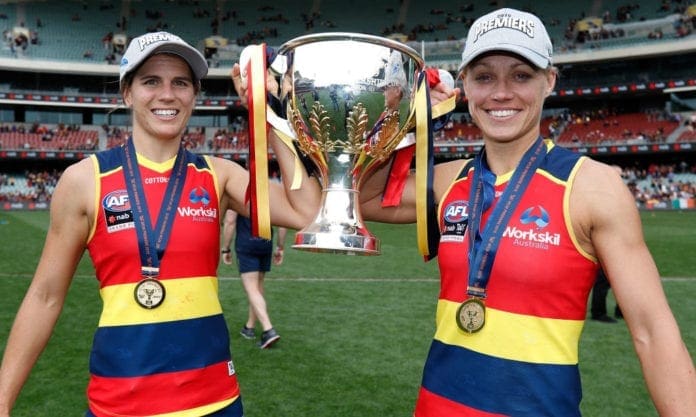 Adelaide Crows star Erin Phillips has called for the AFL to scrap soft caps for women's clubs as the AFLW faces another season-long battle with growing injury numbers.
Round 1 was a prime example of the league's dark side, having seen a trio of All-Australian calibre players have their campaigns curtailed after suffering ruptured ACLs.
The already relentless impacts of the current COVID-19 pandemic have forced clubs to be understaffed and without the needed resources to aid their playing group for the season ahead, with medical departments facing an uphill battle with the losses.
With limited physio and medical staff available throughout the course of the pre-season, midweek training sessions and on game day, AFLW players are limited to a short period of required medical attention to best prepare their bodies for a full four quarters.
With the current spike in cases also placing an extensive number of both players and staff in isolation, clubs are as restricted as ever when it comes to attaining treatment at training and on matchdays.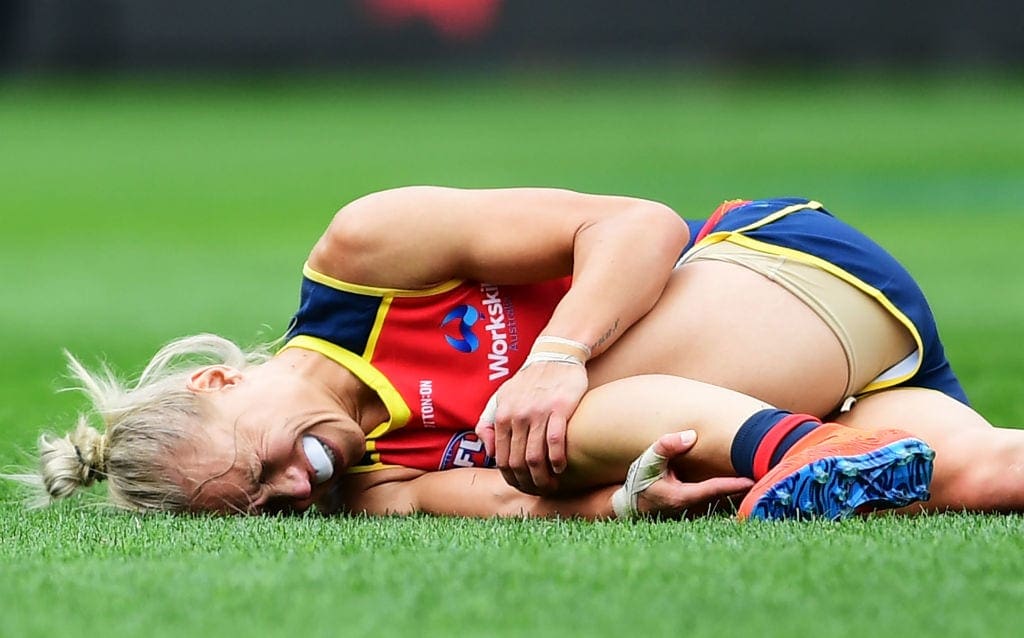 Speaking on ABC Sports' The W Sharni and Sam, Phillips detailed the difficult circumstances clubs are facing with shortened staff, revealing Adelaide currently have just the sole physio to treat their entire list.
"I do feel very confident that if girls were given the opportunity to play year-round, and put the time, effort and money into their body and be paid as an athlete, you've got to believe that there are going to be less injuries," Phillips said.
"We have one physio for 31 girls. It's tough. It's a line like a COVID test. They're doing their best to try and give as much time (as they can) ... It's hard.
"You've got one strapper, you've got one masseuse on hand, maybe, helping."
With clubs needing to be flexible in allocating small margins of their soft cap across several key channels, clubs aren't able to fund their respective medical departments adequately.
Unfortunately Medical is capped for clubs. This is the problem. My club does it's best to support us with the budget/cap it has. It just needs the capped removed. Would be so much more beneficial for the athletes and I have to believe that it would reduce injuries.

— Erin Phillips OAM (@erinphillips131) January 14, 2022
Expanding on her outlook on the matter, Phillips has called for the AFLW's soft cap to be scrapped in order to allow clubs the wiggle room to best accommodate their players.
"If you cut corners on these things, to me, you're going to get results like ACLs and injuries, and girls not ready to physically perform," Phillips added.
"Prioritising medical would be fantastic ... getting more than just a 30-minute massage a week for free from the club. That should be prioritised recovery."
With the AFLW still taking steps towards having all players appointed as full-time athletes, measures such as expanded or removed soft caps will be able to have a direct effect on the quality of the game and health of players across the league.
The AFL released a 10-year plan for their Women's sector late last year, aiming to have the AFLW ranked as the highest-paid domestic female sports league in the country by 2030.