The AFL have revealed their Women's Football Vision strategy for the next decade, with the league's plan aiming to see AFLW players as the highest-paid sportswomen domestically by 2030.
In an announcement made by the league on Wednesday, the AFL have also set their sights on seeing at least half of the competition's senior coaching positions appointed to female candidates within the next 10 years.
The AFLW will extend to 18 sides in 12 months time, with Essendon, Port Adelaide, Hawthorn and Sydney joining the league at the end of next year.
Hawks coach Bec Goddard is currently the only female senior coach to be appointed to an AFLW side, with all 14 club positions currently held by male coaches for the upcoming season.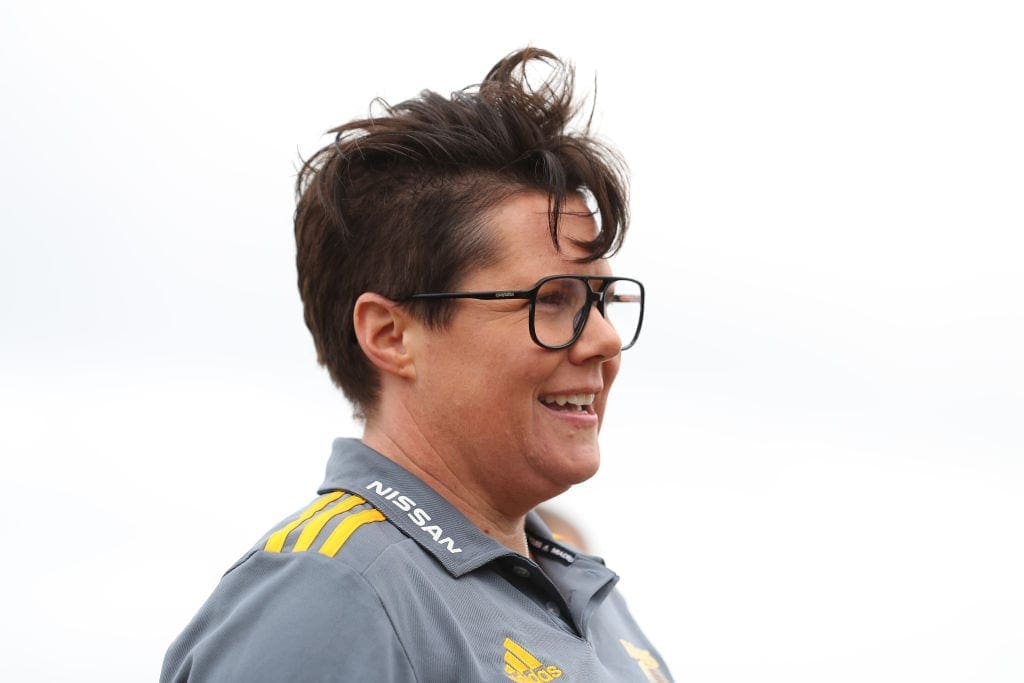 Along with the vast growth in the women's game, the number of female members within football departments and coaching structures have also risen, however the rate of female senior coaches remains to be one area requiring greater attention.
The AFLW also revealed on Wednesday that six women will be awarded a place in the league's Women's Coach Acceleration Program, with those selected taking on coaching roles with either their club's AFL or AFLW programs.
The Women's Football Vision is also set to target "equal participation and representation in community footy" by their 2030 deadline.
Less than half of community stadia currently host women's games, while just over a third of those venues have female-friendly changerooms.
"Women have been playing football for more than 100 years with the earliest known competitive women's game played in Perth in 1915. From then on, there are countless moments where women have overcome significant barriers to be able to play the game they love and it is a credit to those who paved the way for current and future stars on and off the field," AFL football boss Nicole Livingstone said.
"The contribution and persistence of each of those pioneering individuals who pushed and pushed for women to play football should never be forgotten. It is thanks to each pioneer that we are here today, where 600,000 women and girls participate in Australian Football and where all 18 AFL clubs will field an AFLW team by the seventh season.
"Our Women's Football Vision is a reflection of the AFL's absolute commitment to continuing to build on the work of those pioneers and to progress Australian Football at every level of the game.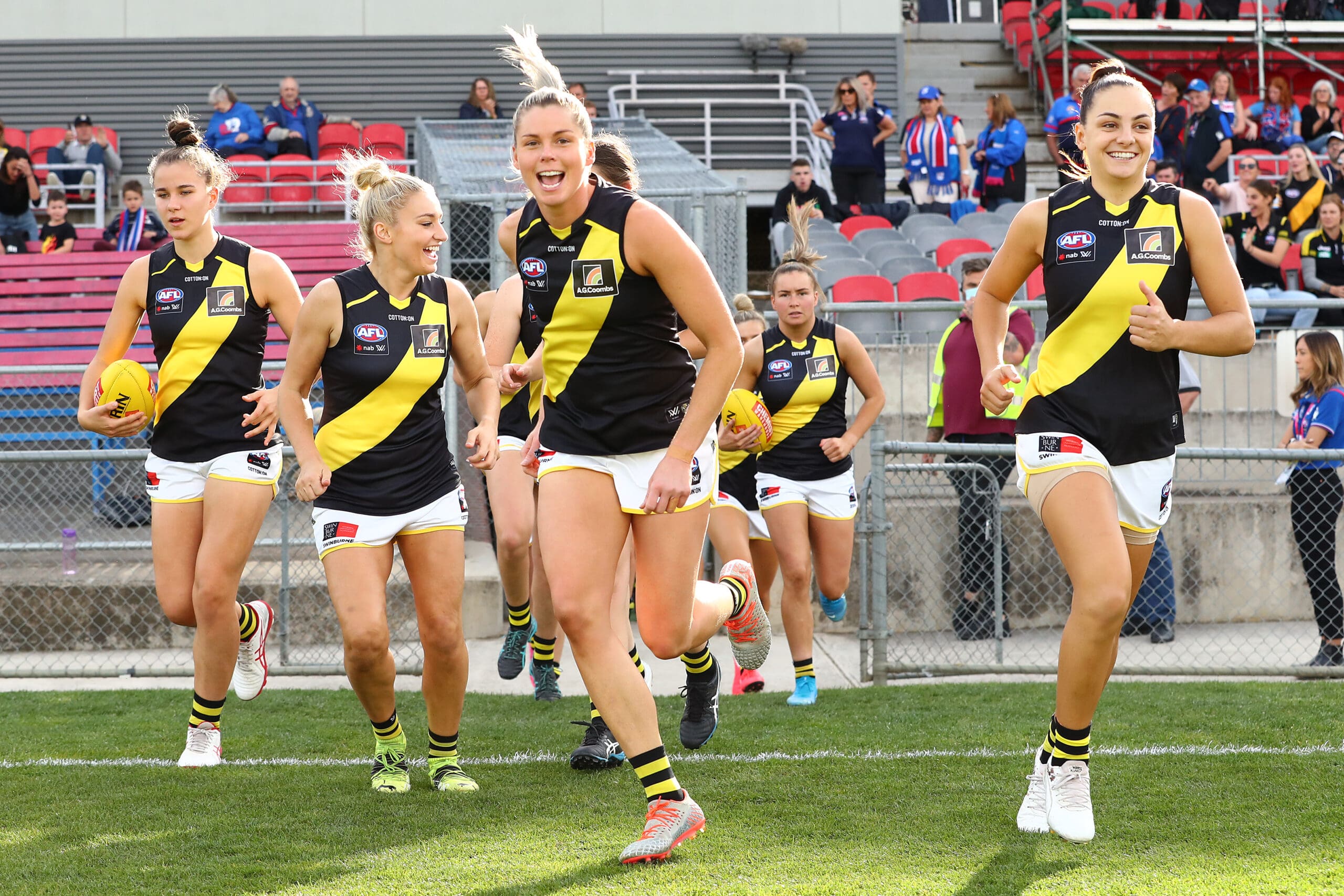 "We are working towards a future where women's sport continues to be more visible and more valued, where there is equal opportunity for women to play, coach, umpire, administer and govern the game, where talent pathways are visible and well-resourced, where we have 18 teams in high-performance environments and where our AFLW players are the highest paid domestic sportswomen in the country.
"Five seasons in and our AFLW competition has made great headway, however we have much work to do. Our mission remains to accelerate the growth of the AFLW economy to create greater opportunities on and off the field for our best women players and administrators.
This is our game. This is our future.

The AFL is pleased to announce it's Women's Football Vision for the next decade: https://t.co/SgLoW5d8ZI#AFLW pic.twitter.com/3CFTmLWhNY

— AFL Women's (@aflwomens) December 8, 2021
"The Vision also reinforces the AFL's commitment to increasing representation and diversity across all facets of football and ensuring more women are recruited into senior football roles at the AFL and at clubs, including coaching across both men's and women's programs.
"From a community football perspective, and it is important we continue to strengthen participation from NAB AFL Auskick to junior and senior community football in environments that are equally safe and inclusive."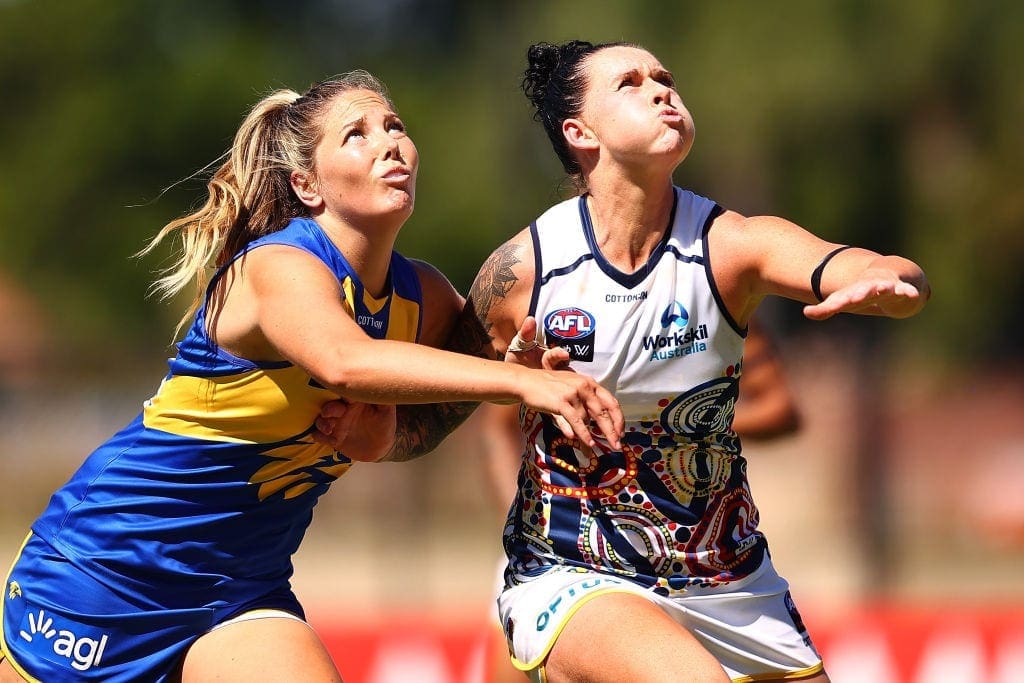 Participation, pathways and performance, and partnerships have been identified as key pillars of focus for the league's strategic planning.
Other targets for the Women's Football Vision include:
 Strong and visible pathways for administrators to ensure women are positioned for senior football roles
The most engaged audience across any women's sporting competition in Australia
Attract and retain corporate partners who share in the Women's Football Vision
Limit challenges facing Aboriginal and Torres Strait Islander girls and women
The 2022 AFLW season is set to commence on January 7, 2022.
You can view the entire Women's Football Vision for 2021-2030 here.