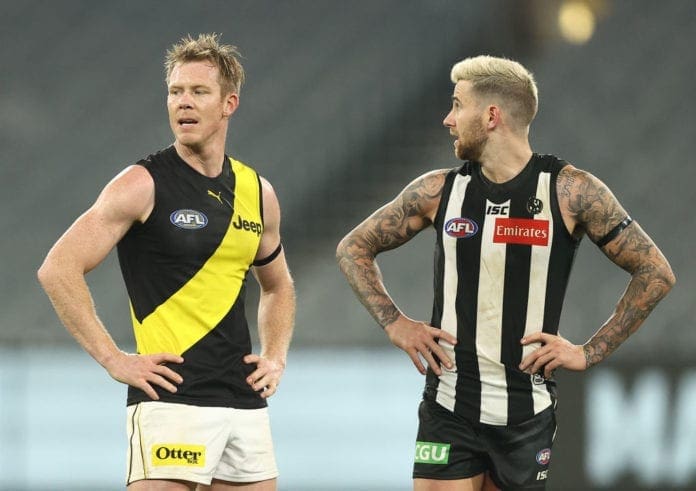 A new Tasmanian AFL club is expected to be eligible to bid on father-son draft selections for the offspring of Tasmanian players.
The AFL is set to officially announce the expansion to a 19th license on Wednesday, with a Tasmanian side to be granted entry into the league in a matter of years.
Needing to build their list ahead of their inception into the AFL, the Tasmanian side is set to gain concessions to aid their recruitment, with a balance of greater draft access and signing allowances likely to help attract players to the Apple Isle.
The AFL's two newest clubs, Gold Coast and GWS, were able to heavily impact the early rounds of the National Draft ahead of their inaugural campaigns, while also having the power to sign uncontracted players from 16 rival clubs.
With the league looking to open similar avenues for a Tasmanian club in the coming years, The Age has revealed the league's incoming club is expected to have equal access to the sons of 100-game Tasmanian AFL players.
Current father-son rules allow clubs to bid on the sons of past players who reached the century milestone for that respective side, however in the coming years clubs who will have the same access to sons of Tasmanians will be forced to split the priority access with the 19th club.
Father-son eligible prospects are still required to nominate their preferred clubs and can enter the draft without any attachment to a particular club if they choose to do so.
The period for which the Tasmanian side will have father-son isn't clear, however a handful of players both past and present could see their sons represent the newest club in the future.
Richmond champion Jack Riewoldt (son Tommy) and Collingwood veteran Jeremy Howe (Zander) are among the Tasmanians who could have sons eligible for father-son selection at multiple clubs.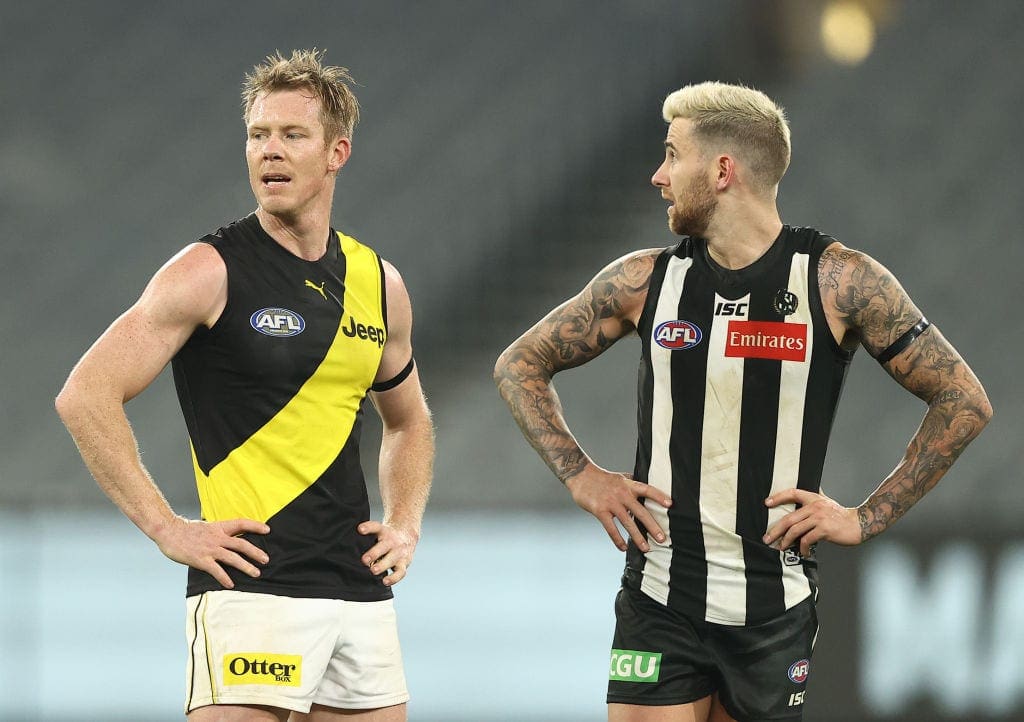 Riewoldt has well and truly cleared the 100-game benchmark with the Tigers, having pulled on the yellow and black on 332 occasions since his debut campaign of 2007.
Should Tasmania be given father-son access, Howe's son would be eligible for Collingwood, Tasmania and Melbourne, with the high-flying defender having played exactly 100 games for the latter.
While details surrounding the expansion side's father-son access are yet to be finalised, the league may detail the club's recruitment concessions soon after the historic announcement is made this week.