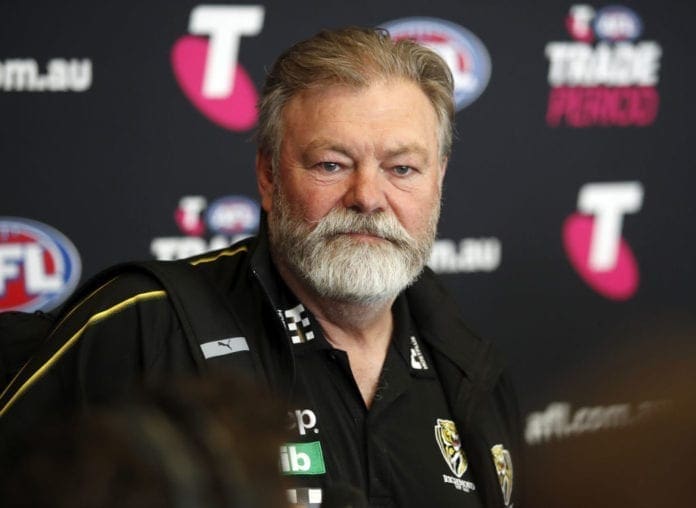 Neil Balme isn't going anywhere, folks.
Balme, the architect of Richmond's resurgence to the top of the AFL world, has been sought after by other clubs after his long history of success with Collingwood, Geelong and now Richmond.
But, the 67-year old is staying put at Tiger-land.
"When I finally by sort of a dint of luck there was an opportunity at Richmond and because I played there for 10 years if I've got a footy home, (Richmond) is my footy home," he told SEN Breakfast.
"I was welcomed and accepted in a way that even surprised me and then after that, in two of the three years we actually won a premiership.
"I would have to be mad to leave that environment, particularly at my age.
"I don't need to be starting again and I've got no thoughts of not being here.
"We have built something and it's a lot of responsibility we have with each other and we trust each other and if I all of a sudden started thinking about going somewhere for the money, it's probably not living up to the values that I espouse I would think."