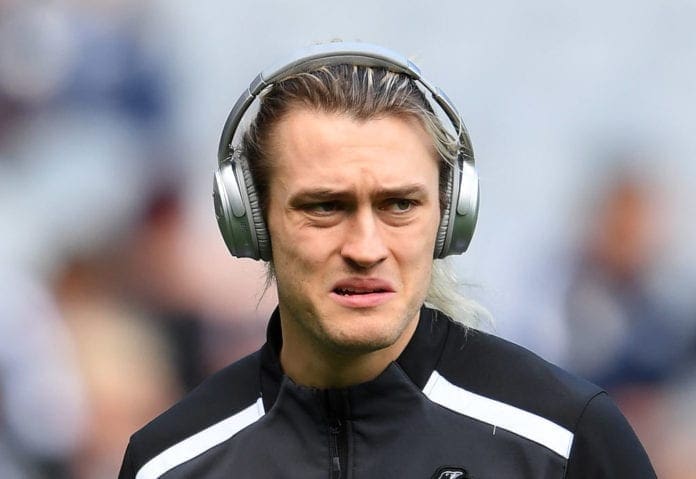 Collingwood star Darcy Moore has explained why all 150 AFL, AFLW and netballers from the club released an apology letter on Thursday in response to the racism report.
An independent "Do Better" 35-page report was leaked by The Herald Sun on Monday and found the club to be guilty of "systemic racism".
The report, which was initiated by Collingwood, was conducted by professors Larissa Behrendt and Lindon Coombes following 30 interviews after claims made by former defender Heritier Lumumba.
The apology letter from all Collingwood athletes can be read below.
Sorry.

As athletes we are sorry to anyone who, through their association with our club, has been marginalised, hurt or discriminated against due to their race.

Through our silence we feel responsible for these injustices. We acknowledge it is not enough to simply show support for the principles of anti-racism and inclusion. We will confront the history of our club in order to learn, heal and determine how best to walk forward together.

Over the last 72 hours we have had the opportunity to digest the DO BETTER report. We also apologise to those members, fans and community who feel guilt and shame as a result of the systemic racism that has occurred within our organisation.

To all the young people who dream about one day pulling on the black and white stripes, we pledge as athletes to continue to help create a club that allows ALL of us to thrive, regardless of race.
A statement from our athletes.

The following letter has been written by the 150 footballers and netballers of Collingwood. pic.twitter.com/m6U0H3MooV

— Collingwood FC (@CollingwoodFC) February 4, 2021
Moore spoke on SEN radio on Thursday after the apology letter was released, explaining that it was authentically written by players from the club.
He said that the players came together after taking in all the findings from the report and agreed to acknowledge all wrongdoings to help forge a way forward for the club and wider community.
"We put our heads together and we were absolutely in agreement with how we felt about the contents of the report and what it had to say about our club and our club's history," the All-Australian defender told SEN's Bob and Andy.
"We decided to put our heads together and write a letter to the public and say we need to do more and we are going to acknowledge our history.
"I can personally hand on heart guarantee that every word of this letter had been written by athletes at the Collingwood Football Club.
"It has been a difficult few days for us to digest, but I can personally guarantee that we put our feelings into words and that's what everyone is reading right now."
Magpies president Eddie McGuire held a press conference on Monday in response to the report, but failed to apologise to those who have suffered in the past in a move that was highly criticised.
Moore said that the players' response had nothing to do with McGuire's presser.
"This message is not about anything other than the issue at hand, which is the fact that a distinguished professor has published a report saying that our club historically has a problem with systemic racism," Moore said.
"That's why we have written what we have written. There is no other reason other than to say we acknowledge this history, we are going to take a good hard honest look at it and we are going to move forward.
"It has been well publicised how the press conference was received but, as I said, the purpose of this letter is about nothing more than the contents of that report.
'It's not about individuals, it's not about personalities or anything else. It's about what the report had to say and about us making our club better in the future."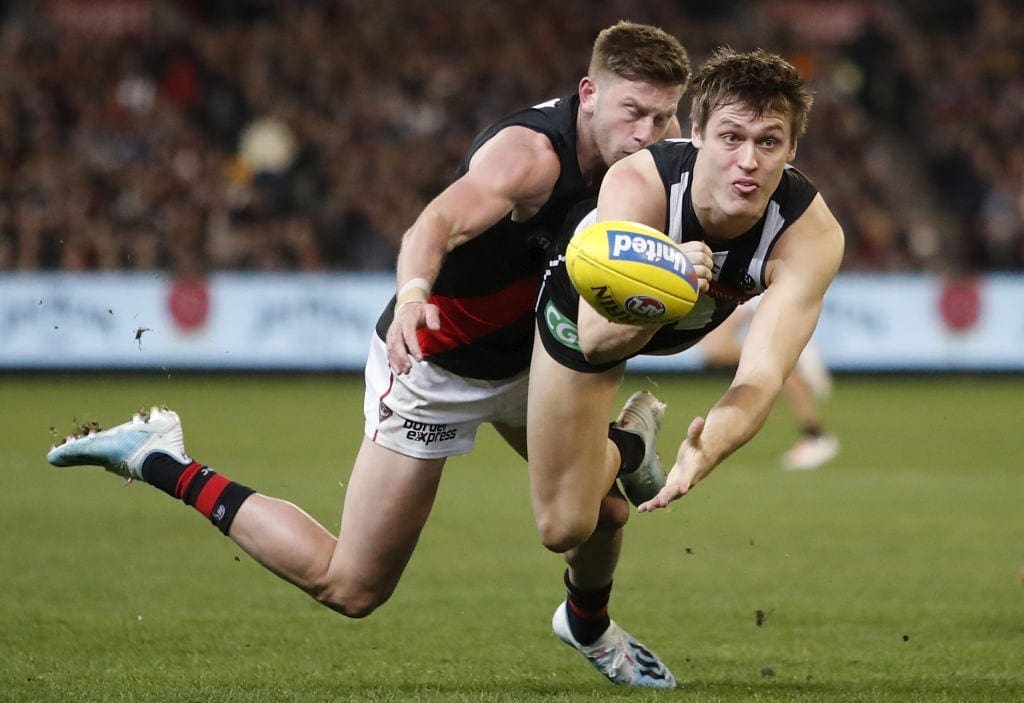 Demons great Garry Lyon this morning praised Collingwood and Moore for their response, saying they took ownership of the issue.
"I thought Darcy Moore was superb and I think the footballers and the netballers just struck the absolute right tone when those around them from an administrative and Eddie McGuire and board level failed to do so," Lyon told SEN Breakfast.
"I think the first word was really significant in that letter, it was 'sorry'.
"Which we continued to ask the question earlier in the week and wondered why we hadn't heard it. I think that was a significant piece of the puzzle we're all putting together.
"They admitted to the club's failings. They owned it. They didn't try and deflect and say it was in the past, they owned it and took responsibility and didn't try to spin it and I commend them.
"I commend the footballers and the netballers and the whole lot of them that got together and I thought Darcy Moore was superb.
"That sounded like a statesman and a leader to me and maybe this is the future leadership group of the Collingwood Football Club emerging, Taylor Adams is another one."
Lyon added: "That's the new Collingwood for me."