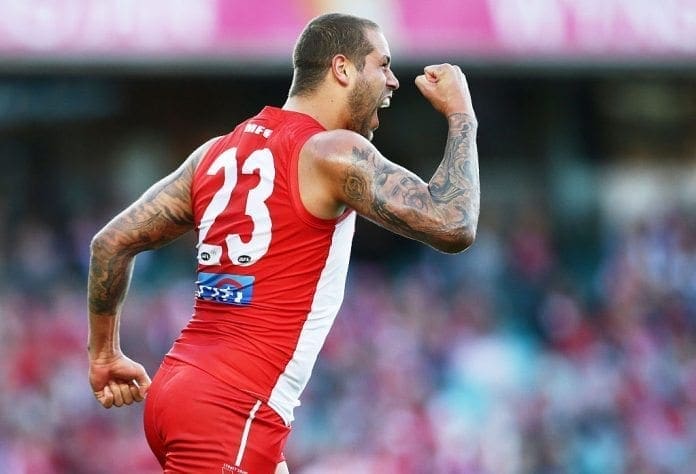 Player manager Liam Pickering has revealed how Lance Franklin's move to Sydney was kept so under wraps in the lead-up to his big-money move.
Pickering was Franklin's manager at the time of the move and played an instrumental role in getting the deal over the line.
Franklin departed Hawthorn at the end of the 2013 season after a year of speculation, with many seeing GWS as the most likely destination for the last man to score 100 goals in the home and away season.
Only seemingly at the last minute did the Swans come in and swoop on the wantaway forward, appearing to snatch him away from their cross-town rivals.
However, Pickering has revealed that negotiations with the Swans had been underway for some time before the deal was done.
Pickering spoke on the Real Talk With Beno podcast about the intricacies of the deal and said that the Swans had always been in the frame for Franklin, but the parties involved knew they had to keep the deal a state secret to get it over the line.
"Buddy was keen to get to Sydney," Pickering said.
"There were two reasons. One, it was a bit of a fishbowl for him in Melbourne and he wanted change. And secondly, Jasinta (Franklin's partner) was living in Sydney.
"There was a real push for him to get there. We did have a lot of discussions with the Giants but we also spoke to the Swans. We knew damn well if it got out that he was going to the Swans there would have been all hell to pay."
Pickering detailed just how few people were on the inside of the deal, with the talks being kept strictly between those who needed to know.
"We'd had a meeting with them (Sydney) in January in Sydney, I thought Buddy would change his mind," Pickering recalled.
"We had the meeting, Bud's in Sydney seeing his girl and I'm going to the cricket with John Longmire. We had a meeting at Andrew Ireland's (Sydney CEO) place, they do a quick medical on him and then they said we're pretty keen.
"I said if it gets out it won't happen, there will be too many issues if it gets out. It was a real needs to know basis of who knew. It was myself, Buddy, I'm assuming he told his family and partner, Andrew Ireland, John Longmire the footy manager, recruiting manager and the chairman Richard Colless.
"We knew if it went to the board it'd leak, boards always leak. He (Richard Colless) on behalf of the board ticked off on the deal. I just said to them, this is what the deal is, this is the number.
"Andrew (Ireland) rang me and he said 'we've got the deal for you, we've got you the money. It's a pretty long deal, we can do it over nine years".
The deal which is entering its final season in 2022, was one that Pickering says the Giants could have stumped up should Franklin had decided to head to the orange half of the state.
"It's $10m over nine years. I knew I could get that out of the Giants and to be honest," Pickering confirmed.
"If Buddy couldn't have gotten to the Swans he would have gone to the Giants. His preference was to go to Sydney."
Pickering said that Hawthorn had been keen at the start to extend Franklin's stay at the reigning premiers but that Buddy wasn't keen on the idea of staying and that the Hawks had grown impatient of waiting for a decision.
"What happened with Hawthorn was that I met with Graham Wright (Hawthorn list manager at the time) and we talked about a deal for Buddy extending," Pickering detailed.
"Bud wasn't keen to entertain it at all. He said, nah I don't even want to look at it. It got to the middle of the year and Hawthorn said they were going to have to put a timeframe on it because we need to know what we are doing.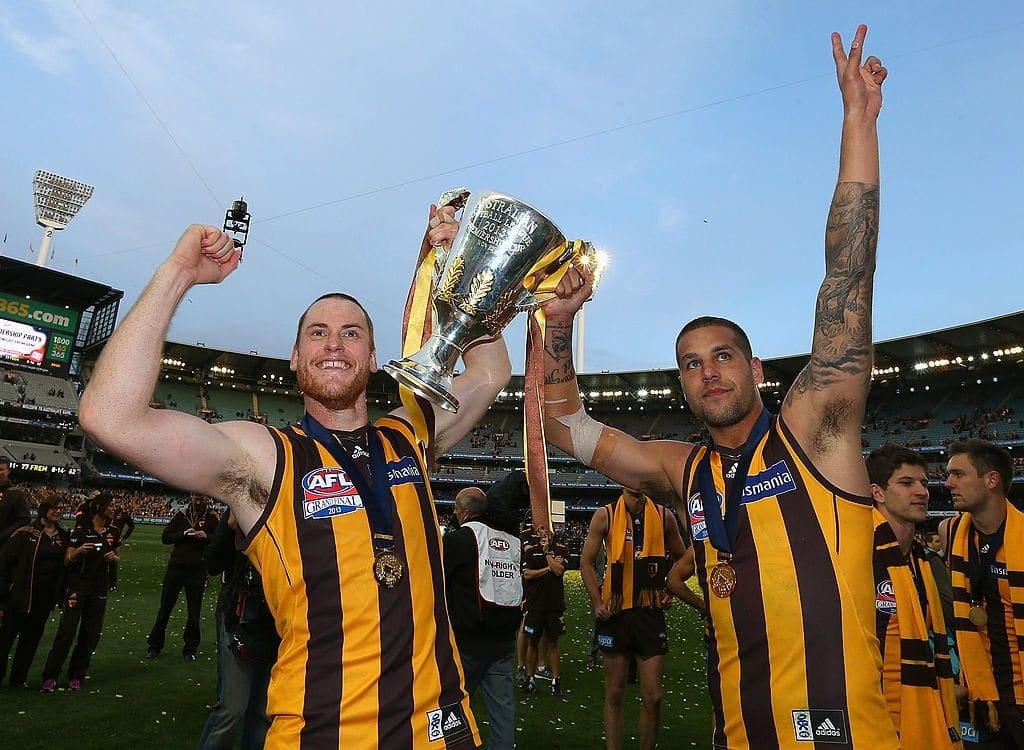 "Hawthorn said, "the deal we've offered you for three years, and the cut off point is July 1st, after that we will expect him to leave."
"They knew he was going, Hawthorn could have matched the offer but they chose not to. If they really wanted him they could have just matched the offer.
The relationship between Franklin and coach Alastair Clarkson had become a talking point throughout that year and Pickering confirmed that the pair had suffered a strain to their relationship in the time leading up to Buddy's departure.
"Buddy and Alastair had a good relationship," Pickering said.
"But the year before they'd had a bit of a blow-up about Clarko flying to Vegas to talk to him about the trade period. Clarko had seen the writing on the wall.
"I didn't speak to Alastair about Buddy's contract once. He didn't ask me about it once all year, and we've been mates since we were 18. He Longmire and I have been great mates since we were kids and still are.