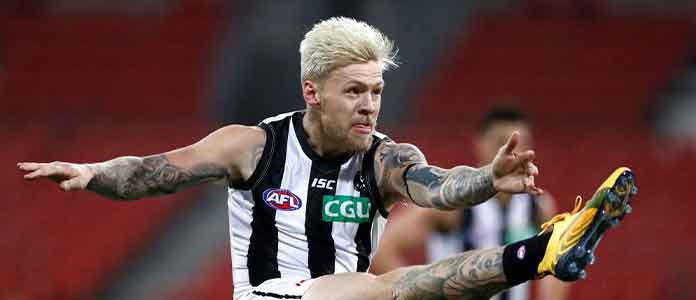 Collingwood has reinstated Jordan De Goey to their AFL program, with the Magpies star now permitted to return to pre-season training as early as Friday.
De Goey has been at the centre of a New York court case since October after being charged with assault, with a plea deal set to see his charges downgraded to harassment in the second degree.
The agreed deal, along with "further undertakings" by De Goey, have seen Collingwood agree on a conclusion of the 25-year-old's legal matter.
"The Collingwood board has considered an agreement on a conclusion to the legal matter faced by Jordan De Goey in the US, which was reached late today," a club statement reads.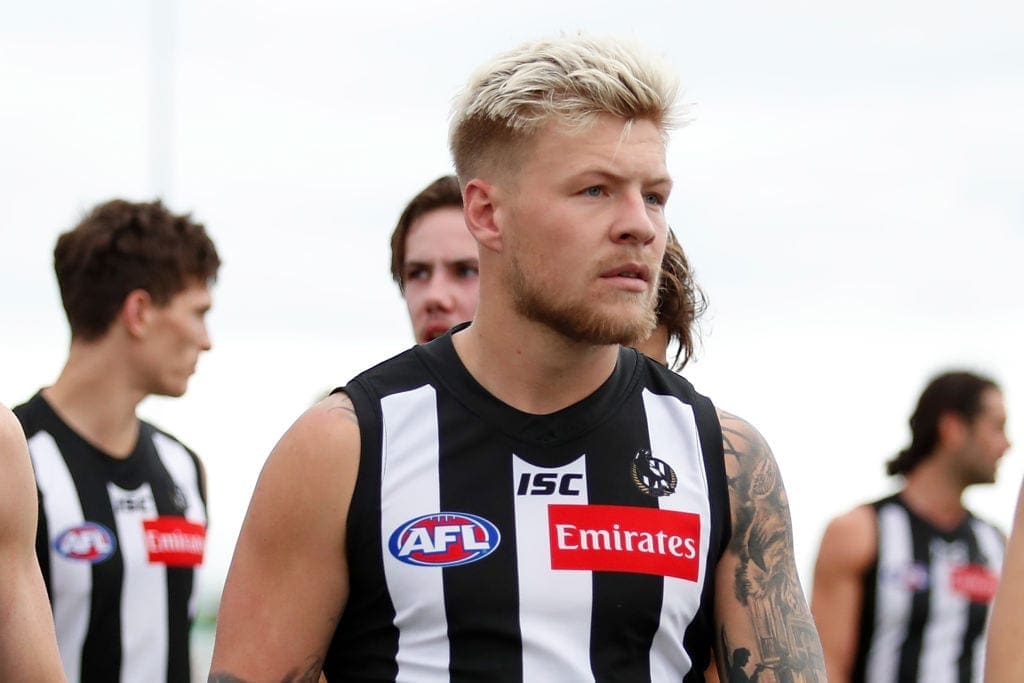 "As a result of this in-principle resolution and based on further undertakings given by Jordan to the club, Collingwood has reinstated Jordan to its AFL program."
In returning to the Holden Centre, De Goey has agreed to the following:
- Acceptance of continuing and further support off-field and full co-operation with health professionals providing such support.
- A commitment to permanent, part-time work with the Salvation Army.
Newly appointed Collingwood president Jeff Browne stated his pleasure in the club being able to move forward.
"Jordan is a Collingwood player and like all of our players he will be supported with everything that we have. We want our people, including those who make mistakes, to know what Side by Side means," Collingwood president, Jeff Browne, said.
"We are pleased that the matter is resolved and Craig McRae and his team can get on with the pre-season."
Collingwood confirmed they have received an agreed settlement that will be approved when De Goey's hearing returns on January 28.