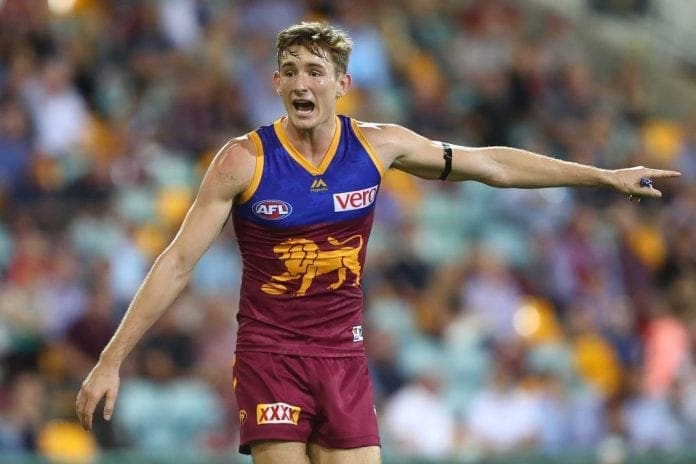 Brisbane has had it's third win within a week after announcing that Harris Andrews, Ben Keays and Sam Skinner have all signed contract extensions.
Andrews will remain in the sunshine state until at least 2021 after penning a three-year extension while Keays and Skinner have both recommitted until the end of the 2019 season.
Andrews, a fourth-round pick in the 2014 National Draft, has emerged as one of the game's up and coming key defenders across the league and remains excited by what the Lions are building under coach Chris Fagan.
"We've got a pretty young group down back which I think is really exciting," Andrews told the club's website.
"I'm really looking forward to working as a team and increasing that chemistry out on the ground. Overseeing that as a group and seeing the results, it's going to be really impressive over the next couple of years.
"It's not all going to happen at once, it's going to take a bit of time but I can't wait for that process to continue to happen."
Both Andrews and Keays are local products through the Lions academy, with Keays having played 23 senior games after being taken with Pick No. 24 in the 2015 draft.
Brisbane Lions General Manager of Football David Noble said he was looking forward to what Keays can produce going forward.
"Ben has already shown us some glimpses of his ability and we look forward to him playing many senior games for us," Noble told the club's website.
Skinner, meanwhile, has shown his loyalty to the club that has put their faith in him following three knee reconstructions by adding an extra year to his contract.
The defender has successfully returned through the NEAFL over the past fortnight with the club impressed by his character throughout his rehab.
"We've been really impressed with Sam," said Lions List Manager Dom Ambrogio.
"Despite the setbacks he has shown outstanding professionalism, character and commitment.
"Sam is competitive and aggressive, he will shore up our key defensive stocks for the longer term.
"We can't wait to see what he can do."
The news comes after Josh Schache's re-signing last week, followed by an impressive 57-point win on the weekend against Fremantle.