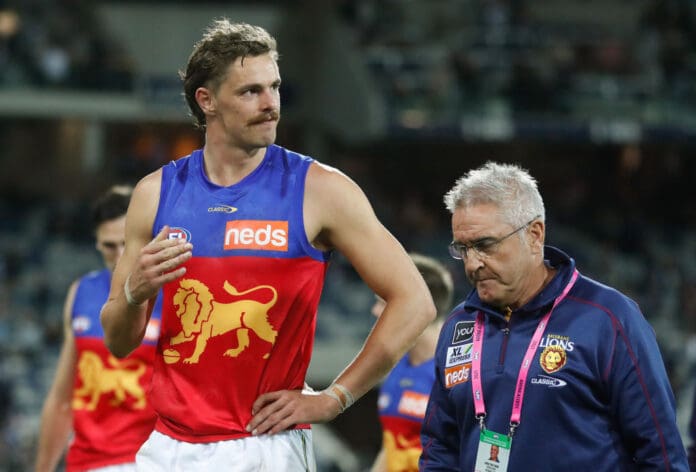 The Brisbane Lions are edging closer to an unwanted finals reputation.
Not enough has been said about the Lions' uninspiring performance during last Saturday's qualifying final drubbing at the hands of the flag-favourite Demons.
All the talk coming out of major AFL media circles this week has centred on an ageing Geelong side looking to avoid a straight-sets exit and another unsuccessful finals series.
But what about the Lions? The maroon, blue and gold have forced their way into the top four in each of the last three seasons, but - to this point - have very little to show for it.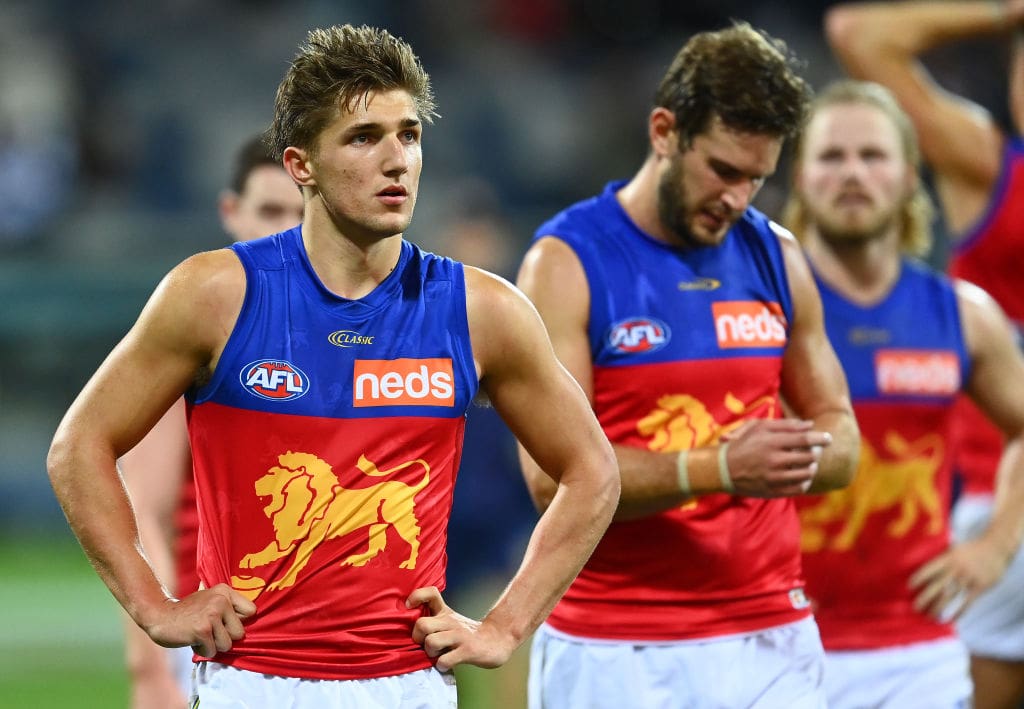 After managing just 10 combined wins throughout his first two years in charge, senior coach Chris Fagan helped lead the Lions to a 16-6 season in 2019, but his side was disappointingly eliminated in straight sets.
Come 2020 and the Lions were again dominant throughout the shortened home-and-away season, finishing second on the ladder with a 14-3 record. However, despite progressing to a first preliminary final since their premiership year in 2004, Brisbane was sent packing by an experienced Geelong, missing out on a once in a lifetime chance of playing a home Grand Final.
Now, like Geelong, Brisbane is staring down the barrel of another unsuccessful finals campaign, as a second straight-sets exit in three years looms.
The Lions languished against Melbourne's stingy defence and devastating rebound-50 attacking style all night, failing to keep within touching distance of the Demons and eventually faltering to the tune of 33 points.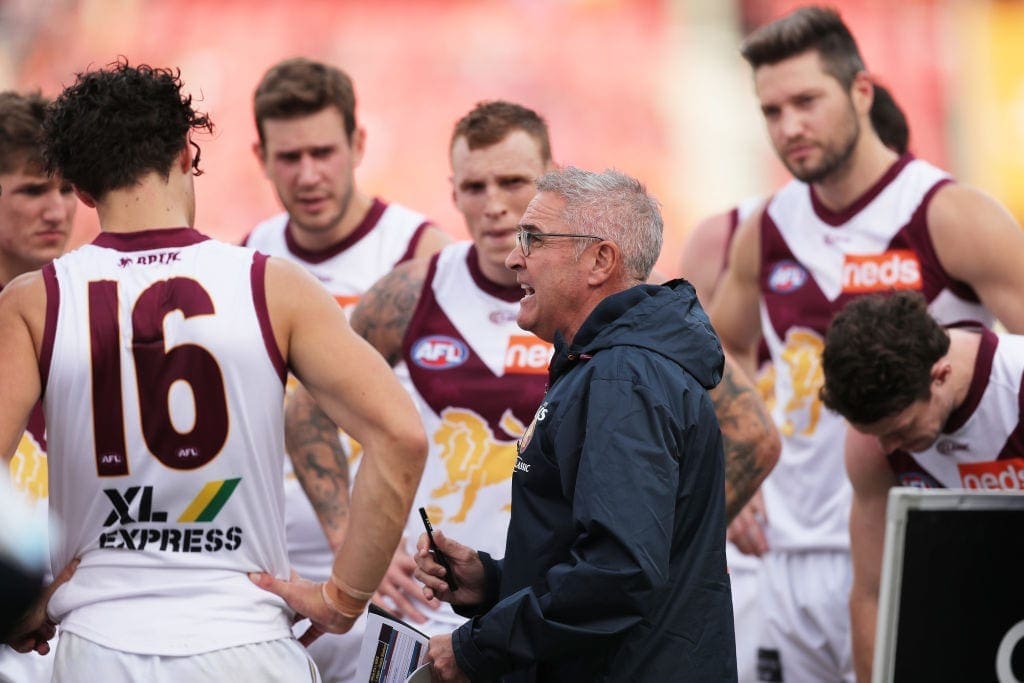 When asked what went wrong against the Dees, Fagan looked straight to the contested possession count and the territory battle, as well as pointing out that the Lions had too many 'passengers' on the night.
"That's a pretty big question. I think we lost contested possession and the territory battle which is crucial against Melbourne," Fagan said during his post-game presser.
"They had probably more contributors on the night. We had a number of players that played below their best and in a big final like that when you're playing against a great team like Melbourne you can't afford to have any passengers."
Fagan added that injuries weren't to blame for Brisbane's poor outing.
"We didn't lose because we had [Dan McStay and Grant Birchall] injured. We lost because they won the hunt better and used the ball better and teamed much more efficiently than we did."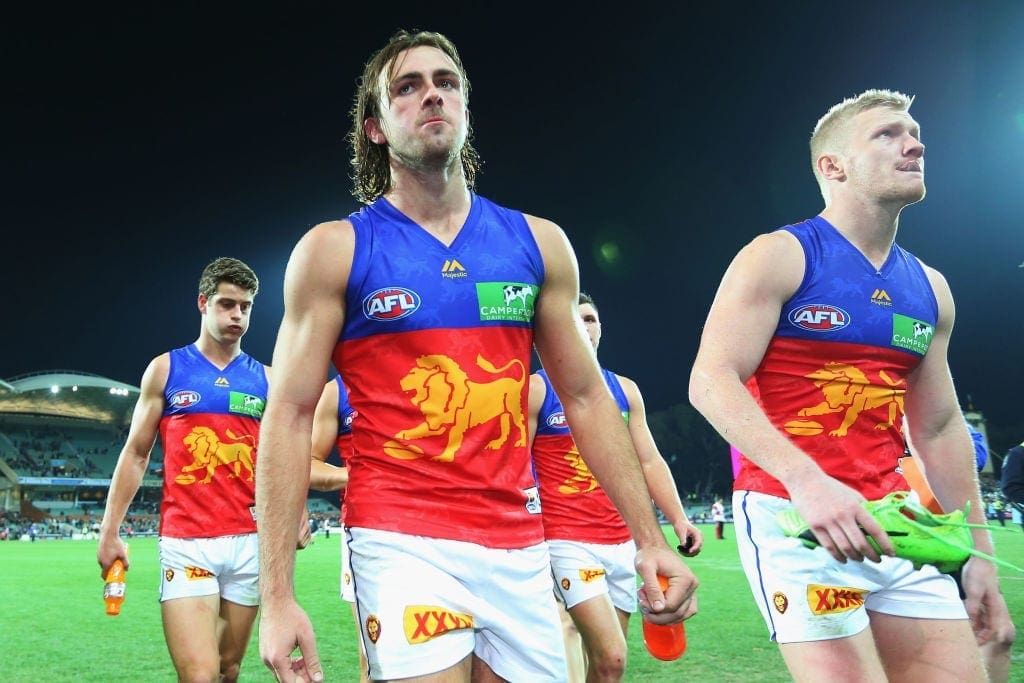 The Western Bulldogs are Brisbane's next challenge and are whom they will play in their fifth Gabba final in three years (the Lions are 1-3 in those finals), as they look to keep their season alive and set up a preliminary final meeting with the Power at Adelaide Oval next week.
After being robbed of fourth spot by Brisbane in Round 23, the Dogs will be keen to make amends and continue their scintillating form after a convincing elimination final win over the Bombers last week.
But this is about what's on the line for the success-starved Lions.
There is little doubt that 'Fages' is the right man to lead the Brisbane charge, but at what point do we start questioning Brisbane's ability to perform on the league's biggest stage?
If the Lions are left with their tails between their legs this weekend, we may start seeing these questions gain traction.