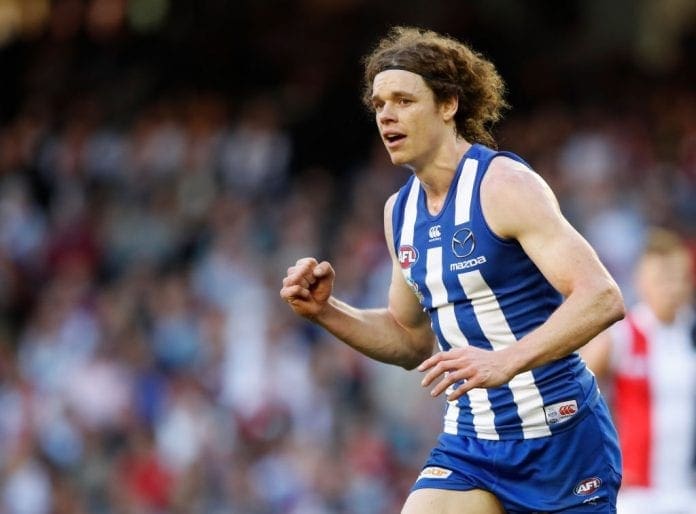 A deal between Ben Brown and North Melbourne seemed imminent until the season went into lockdown.
Last month Brown's talks with the club on a new deal came to a halt after the COVID-19 shutdown.
The AFL have told clubs they will not be accepting new contracts in this climate with uncertainty surrounding the size of lists and possibly smaller salary caps next year.
The Kangaroos' new head of player personnel Scott Clayton told AFL.com.au that all contract discussions had been stopped.
"It's certainly on hold. That edict came out from the AFL that there'd be no contract extensions accepted at this point so that continues," he said on the Road to the Draft podcast.
"As much as we are certainly down the line in a few instances, that is on hold until we get back to playing."
Brown is the Kangaroos number one target this year and will be hoping for talks to open up soon.
Clayton said the Kangaroos are confident of locking down Brown despite the current halt on contract talks.
"Clearly, he's very, very important and so well respected in our group, there's no question about that," he said.
"From the conversations I've been in with (football manager) Brady Rawlings and (list manager) Glenn Luff, it was going particularly well the conversation with Adam Ramanauskas.
"I think certainly our club would hope that [he'll be with North long-term] and our team was pleased with how it was progressing, that's for sure."
Taylor Garner, Jamie Macmillan, Mason Wood, Majak Daw and Ben Jacobs are also out of contract at the end of this year as unrestricted free agents but are all behind Brown on the priority list.