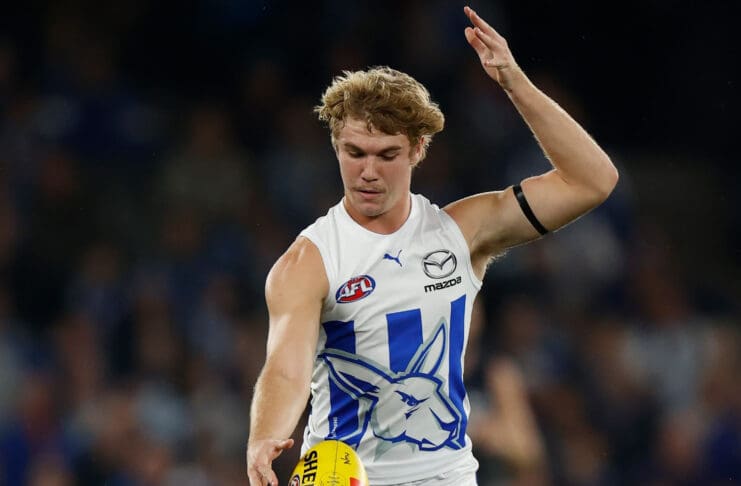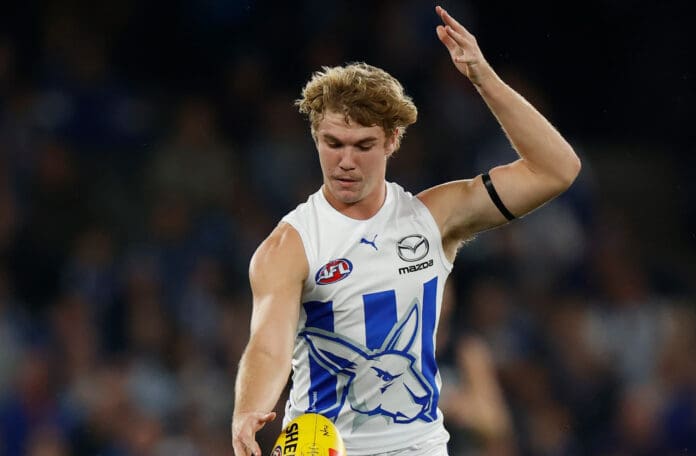 Last year's No.1 Draft pick Jason Horne-Francis will not be having his homecoming this week, after getting dropped from the senior side to face Adelaide.
This would have been his first game in front of friends and family in South Australia, and it leaves questions on his future at the club.
Kangaroos great and development coach Brent Harvey shared his thoughts on the 18-year-old's situation on Friday in the wake of the young star's latest selection axing.
"His form hasn't been terrific," he told RSN.
"There's some stuff we call Monday to Friday, it's preparation stuff that you need to tick (all) the boxes.
"You want to be doing everything right to make sure you're holding up your end of the bargain."
Harvey reiterated that it isn't just about Horne-Francis, but all the players, and the new regime under Leigh Adams sets the precedent.
"With Leigh Adams in charge, the standards have gone another level, and players have to play their part," he said.
"So Monday to Friday is just as important as performing on game day for us."
The game's record games holder addressed the potential risk of dropping the 16-gamer, with all the speculation of him not being happy at the club.
"There's always a risk, regardless whether it's Round 21 or Round 2," Harvey said.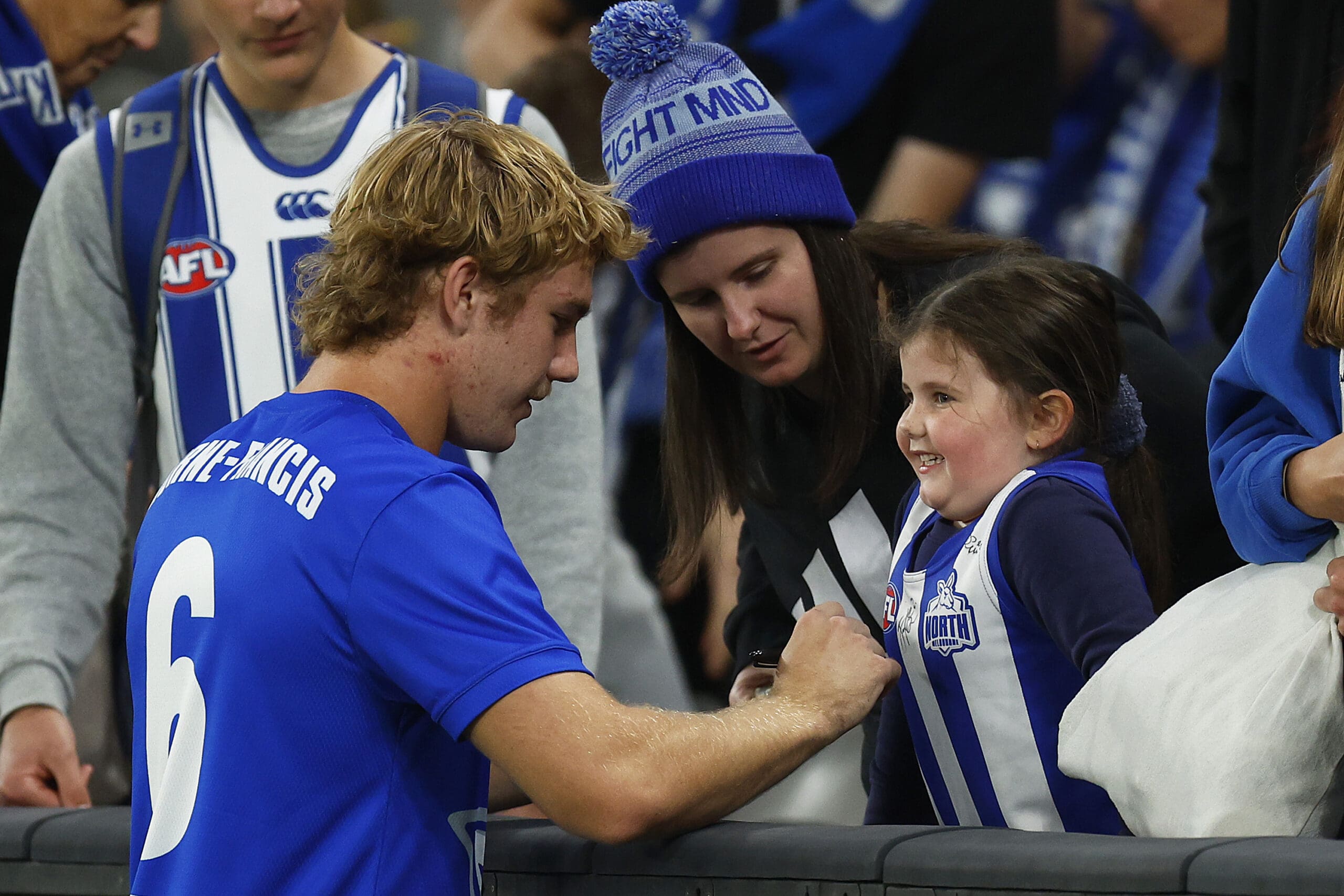 "He's going to have the spotlight on him because he's the No.1 draft pick.
"So if anyone is listening... whoever wants to write another article and whack him again, he hasn't gone out and robbed the bank, he hasn't done nothing bad. Teammates love him, the staff love him, the coaches love him, he hasn't done nothing bad.
"This is just part of a development of a young boy to get his preparation right."
Horne-Francis came into the league and club with some hype, but hasn't lived up to said hype.
However, he has shown glimpses and has all the tools to become a star player at AFL level.
J. HORNE-FRANCIS
Midfielder

North Melbourne

2022 SEASON AVG

16.5
Disposals

2.9
Tackles

3.4
Clearances
Harvey agrees dropping the No.1 pick is about standards and they don't want him to be getting games when others who are ticking every box can't make the team.
"No one gets held to a higher standard at our football club, and that's a great thing."