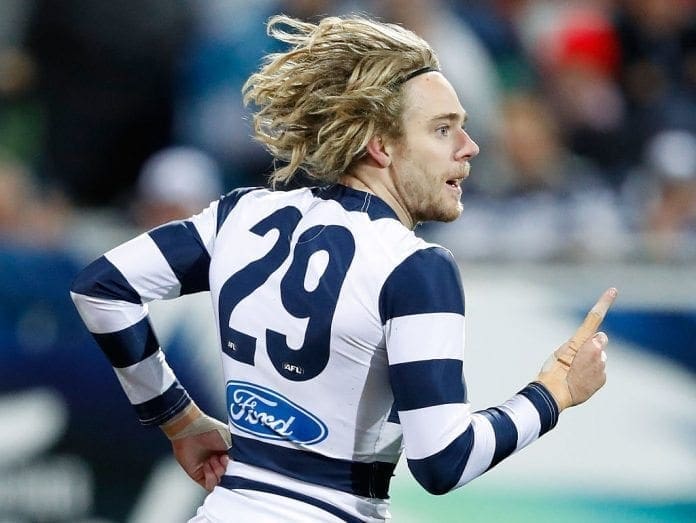 Geelong midfielder Cam Guthrie will likely miss his side's clash with North Melbourne on Sunday as he continues to battle with calf problems.
Guthrie was withdrawn from Geelong's round one side to face Fremantle on the Friday before the match with the same issue.
"It's still early in our preparation, so it's hard to get clarity," Geelong coach Chris Scott said.
"But, one thing's for sure, we will be really conservative with him.
"He's had a couple of minor issues. It's two in a month now.
"We would treat all our players cautiously in these circumstances, but he's been a very, very good player for us and we need to make sure when he comes back he's ready to perform at 100 per cent.
"Now that involves conditioning as well given he's missed a fair portion of training."