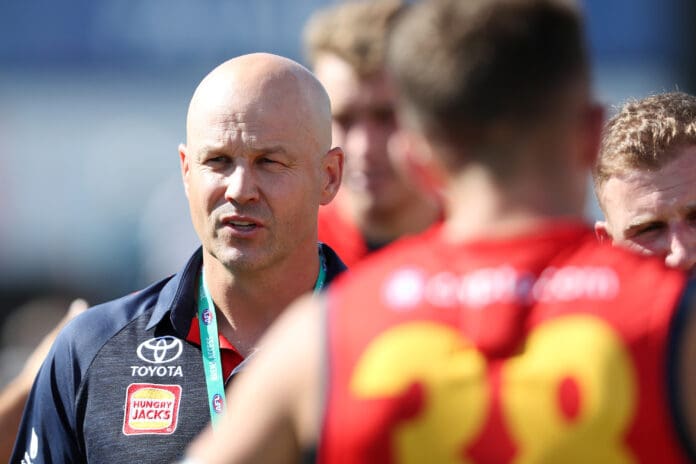 Adelaide coach Matthew Nicks has fired back at Port Adelaide after Ollie Wines and Darcy Byrne-Jones took shots at the Crows on Thursday.
Tension between the cross-town rivals seems to be at a high, with the Power refusing to have the usual joint press conference.
The 52nd Showdown looks to be an eventful one on top of the comments made, with Port great and five-time Showdown Medal winner Robbie Gray set to play his final game.
Port Adelaide senior coach Ken Hinkley would not answer on whether he shared the opinion of his players, however, Nicks has had his say on the matter.
"It's disappointing isn't it – we're talking about arrogant and entitled when we've got a superstar of the game about to retire," Nicks told media on Friday.
"Unbelievable. I've been lucky enough to work on both sides of the fence and I can tell you that this club prioritises others.
"We're talking about something right now that I'm amazed (at). We played West Coast two weeks ago, Josh Kennedy's final game, superstar of the club and they couldn't have done it better in the lead-in as a football club.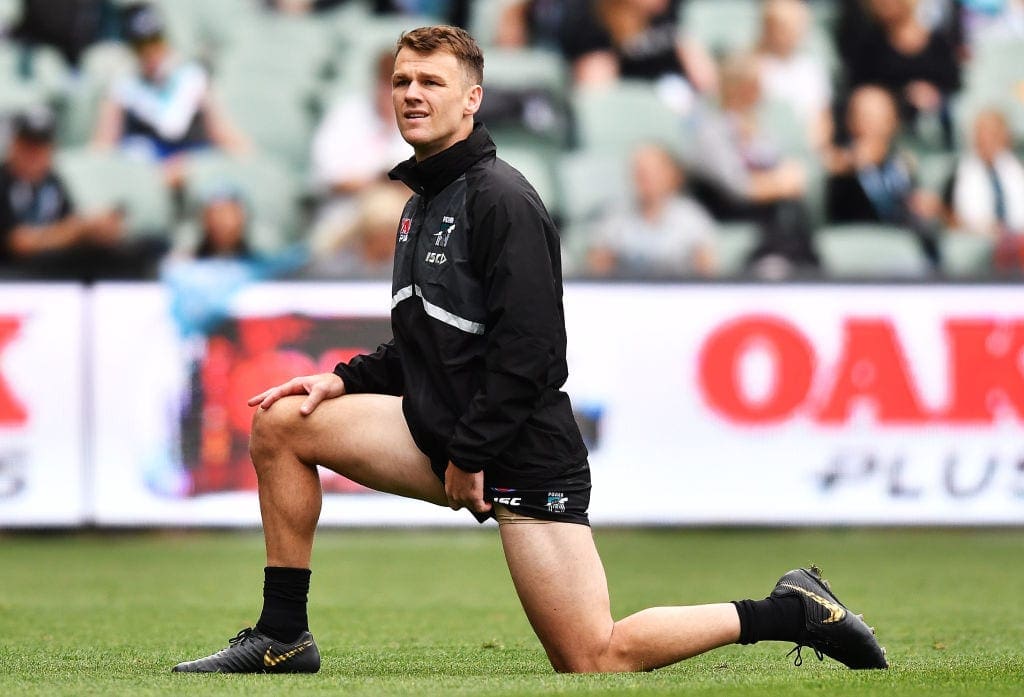 "We're not doing that here, are we?"
Both sides have been below best this season, with both set to miss finals.
Port Adelaide in particular had quite the fall after two consecutive preliminary finals appearances in 2020 and 2021.
Nicks said he had not yet spoken to the players about the comments.
The former Swans player may have also taken further shots, as he referred to Port Adelaide as "Port Power" - a name once used by the club, but no longer want people using it - as well as "that mob across the road".
Adelaide will take on Port Adelaide in Showdown 52 on Saturday at the Adelaide Oval.