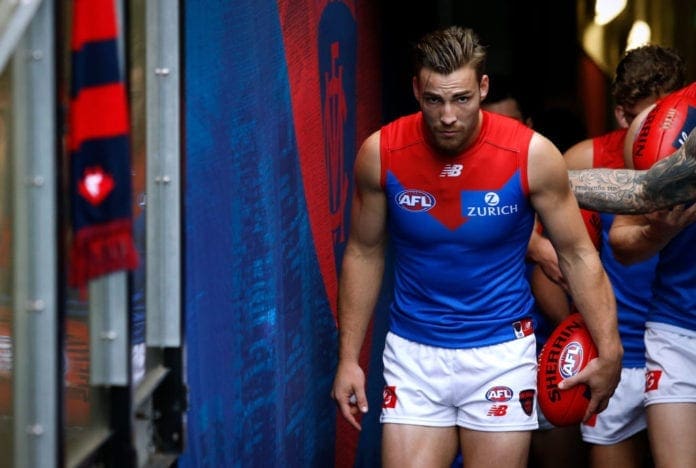 Despite the fact that their route to preliminary final glory will once again go through Perth's Optus Stadium, Melbourne midfielder Jack Viney is of the belief that his side's defeat at the same stage three-years ago will play no part on Friday night.
Although the Demons were stopped well short of a Grand Final berth in 2018 following their cataclysmic 66-point loss at the hands of the home town Eagles, the former skipper suggested an array of differing circumstances had altered his mindset since the club's last September run.
"It does feel like a different buildup not playing a Western Australian team," Viney said via zoom on Tuesday morning Western Australian time.
"It doesn't feel the same in terms of the buildup and the preparation.
"I just feel like we're a different team right now."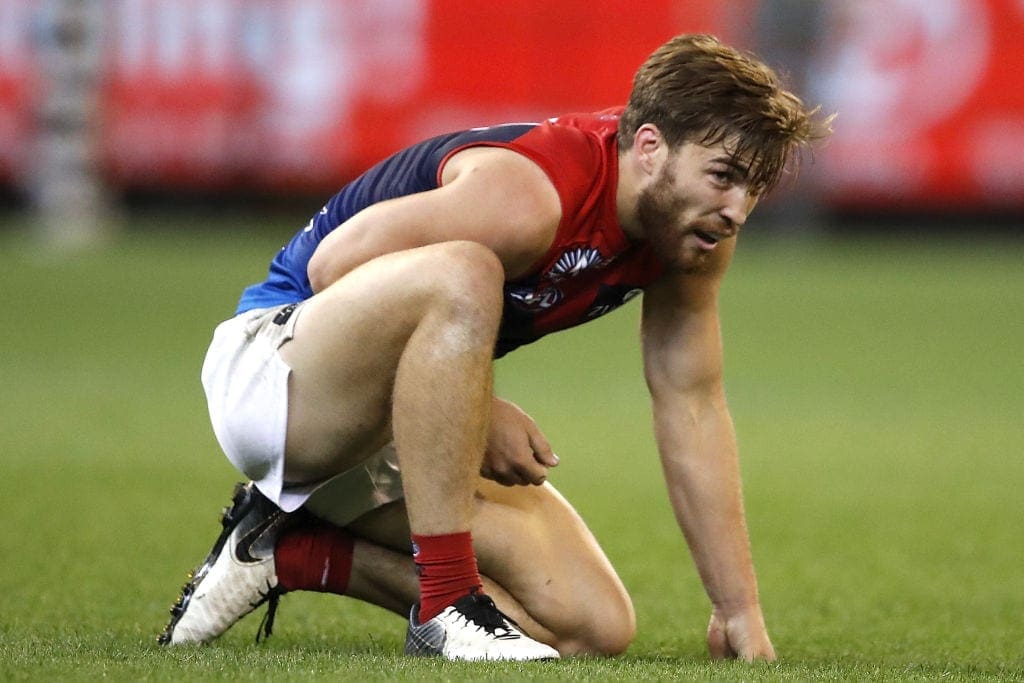 This differed stance is due to the dual facts that Melbourne won't be forced to face a parochial crowd this weekend and that they have been living within isolated confines attached to a 27 hole golf course.
Still, in the face of any remaining similarities between the seasons, Viney explained that the pain of their last preliminary final date was not something that frequently entered his thoughts.
"I haven't really drawn on that experience too much. It does feel like a lifetime ago," he said of the loss.
"You very rarely get these opportunities in football, and that's what I learnt in 2018. You just never know when you're going to end up in this position, so you've got to make the most of it.
"That's what we're working hard to do."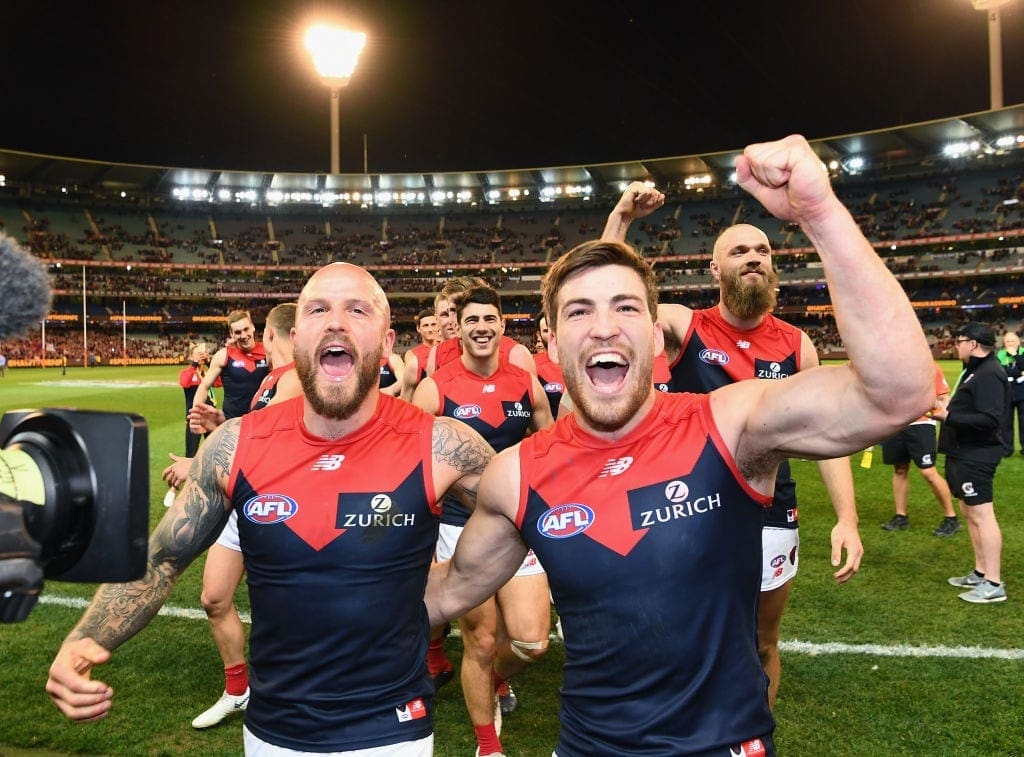 Less than a month since their epic contest in Round 23, the 27-year-old's side will once again face off against fellow top-four finishers Geelong.
Having come out on top that night to claim the club's first minor premiership since 1964, Viney held the view that a familiarity between the two sides would serve the Redlegs well.
"We've played Geelong twice already this year, so we feel like we know them quite well coming into this week," he said.
"It's about trying to take their strengths away from them and put our game style on show.
"They're a strong side and they've been in this position before [and] they're experienced … so we're really going to have to be on our toes."
In spite of their ability to snatch the four-points at the death, the Demons' early start was eroded in the blink of an eye after the Cats clawed their way to a sizable lead by three-quarter time.
With Friday night offering Chris Scott's charges a shot at redemption, as well as chance for Simon Goodwin's men to exercise the club's many historical demons, the 148-gamer maintained that a rapid commencement to the clash would only aid their chances of victory.
"Geelong [are] a very strong team [and] they've been in this position so many times before," Viney said
"They're a very experienced side, so this is going to be a really tough game and we're going to have to come out firing from the get-go.
"That's the plan. That's what we've been training to do. We've had a week off to really train hard. We haven't taken it easy."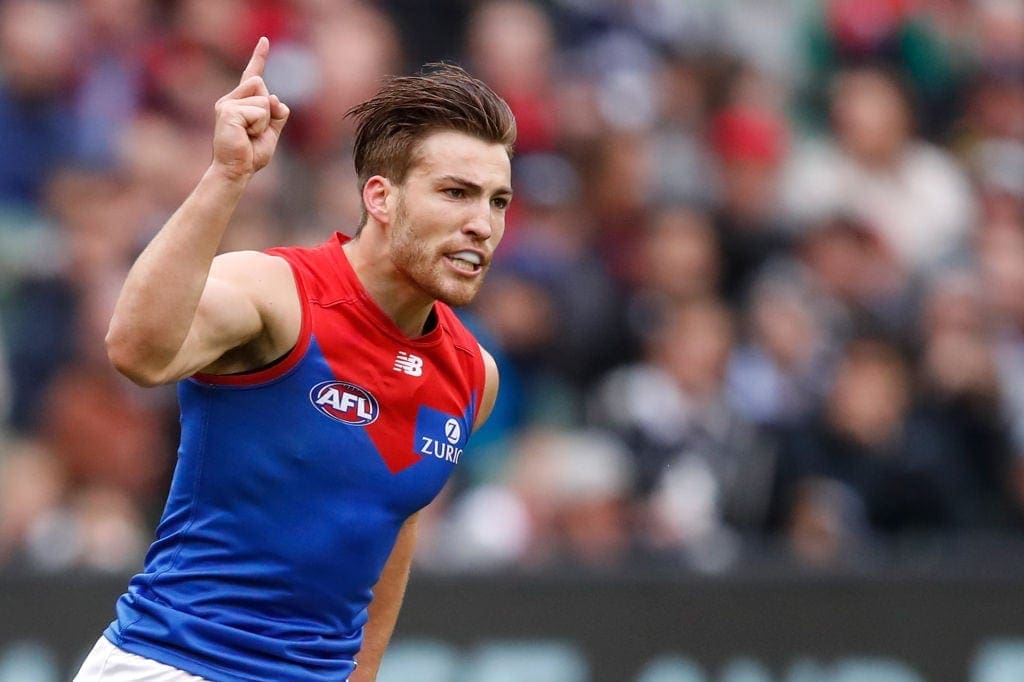 While the plan remains to start fast, finish well and to return to the last game in September for just the second time this millennium, stiff, and seasoned, opposition could once again put paid to the Demons' dreams of a drought breaking flag.
Should their strides to leap the season's penultimate hurdle be stifled at any stage this weekend, one wonders whether Viney's mind will finally slip back to 2018 in an effort to use past pain to spur future glory.