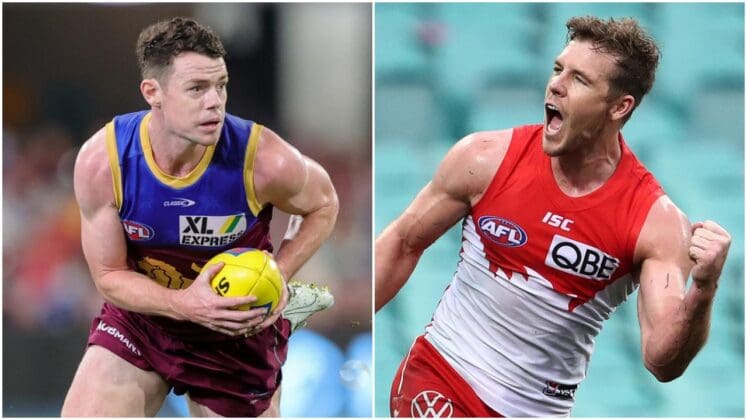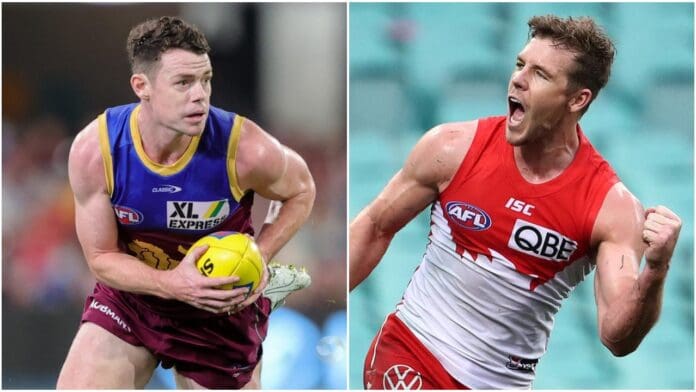 It was the breaking news story that has somehow overshadowed an epic week of semi-finals.
After the heartbreaking one-point loss to the Western Bulldogs, the Brisbane Lions have had salt rubbed into their wound with the news breaking on Sunday night that 2020 Brownlow medallist Lachie Neale was looking for a trade back to Fremantle, the team that he forced himself out of in the first place.
The reports came from Seven Perth's Ryan Daniels, who broke that the 28-year-old was looking at a move back to WA for family reasons.
Breaking.

Lachie Neale is weighing up his playing future - and looks set to request a trade from the @brisbanelions back to the @freodockers.

It's understood Neale and wife Jules are keen to raise their family in WA.@7AFL @7NewsPerth

— Ryan Daniels (@FootyRhino) September 5, 2021
If to eventuate, the loss of Neale will devastate a Lions potent midfield group that led them to a third consecutive top-four finish and only further jeopardise Brisbane's pursuit for the ultimate glory, a feet they have fallen short of with a finals record of 1-5 in the past three campaigns.
The news shocked the football world, but none much more than the Lions themselves who are yet to confirm the reports and speak with Neale on the matter.
"It's all news to us." Lions football manager Danny Daly exclaimed on Radio TAB. "As far as we're concerned, he's got two years of his contract left and that's where it is at."
LACHIE NEALE
Midfielder

Brisbane

2021 SEASON AVG

27.1
Disposals

4.1
Tackles

6.3
Clearances
A gaping hole in the midfield will be in need of filling if Neale was to successfully force a trade out of Brisbane, which poses the question who is the best fit to do so in the market?
Negotiations for Sydney Swans three-time best and fairest midfielder Luke Parker is apparently at a stalemate of sorts, with Parker reportedly asking for a four-year deal at $700,000 a season to remain with the Bloods. The Swans however are playing hardball, with it believed the club are only willing to offer Parker a two year deal at $500,000 a season, per Fox Sports.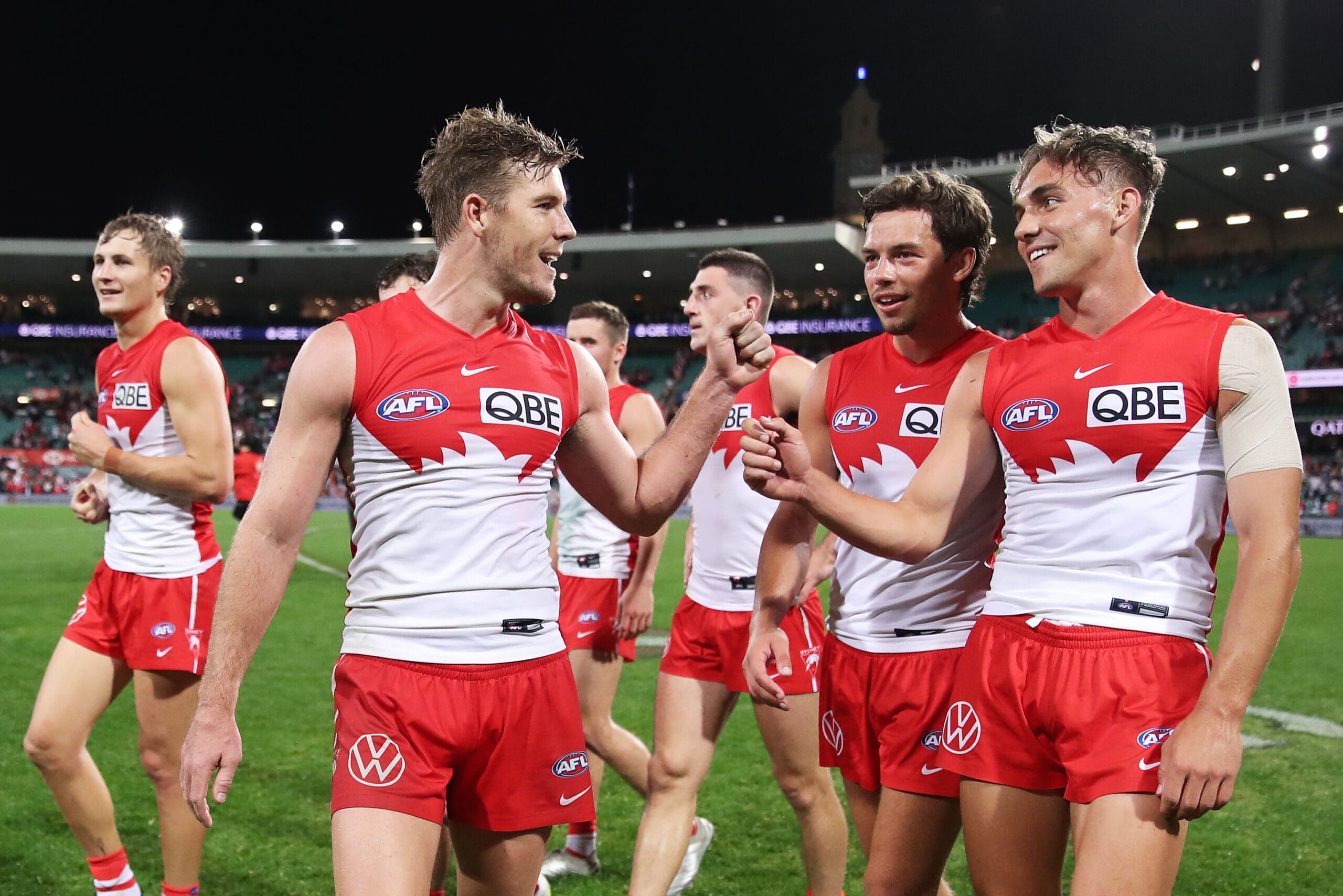 AFL greats Tim Watson and Garry Lyon have put forward the out-of-contract Swans gun as a player that the Lions should target in an effort to fill the Neale void.
"Does that open the door for Luke Parker?" Lyon asked of his SEN Breakfast co-host.
"If the Lions were to lose him (Neale) … they've got the money because they're already paying that money to Lachie Neale, they've got the money that Luke Parker wants." Watson replied. "In your mind, would that be a fair swap? If you lost Lachie Neale and you've got Luke Parker in, have you lost out anywhere?"
"A little bit. It would be nice compensation." said Lyon. "If Lachie Neale walks out your door it leaves a huge hole and under most circumstances you sit there and go, 'How are we going to fill that?'
LUKE PARKER
Midfielder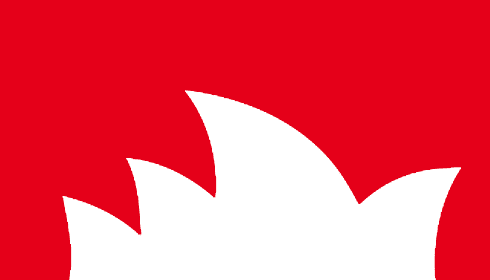 Sydney

2021 SEASON AVG

27.9
Disposals

4.6
Tackles

6.3
Clearances
"I don't know whether the planets have aligned, we don't know exactly what's going on at Sydney with Luke Parker, but if the planets line up there you go, 'This is a disaster for us, but it can offset 85 per cent if we can get Luke Parker into our line-up'."
A contract of the magnitude Parker is asking for may put the Swans in a salary cap bind, with an emergence of young talent unearthed throughout the season that will likely require monetary recognition to remain at the club down the track.
North Melbourne legend David King believes the Swans should stick firm in salary negotiations, with King believing the Swans star is quite replaceable.
"For me, I'm not concerned about losing a star like that," King said. "Luke Parker, fantastic contributor, turns up every week... Is he a good player? Yep, he's a very good player, but it's a replaceable position for me.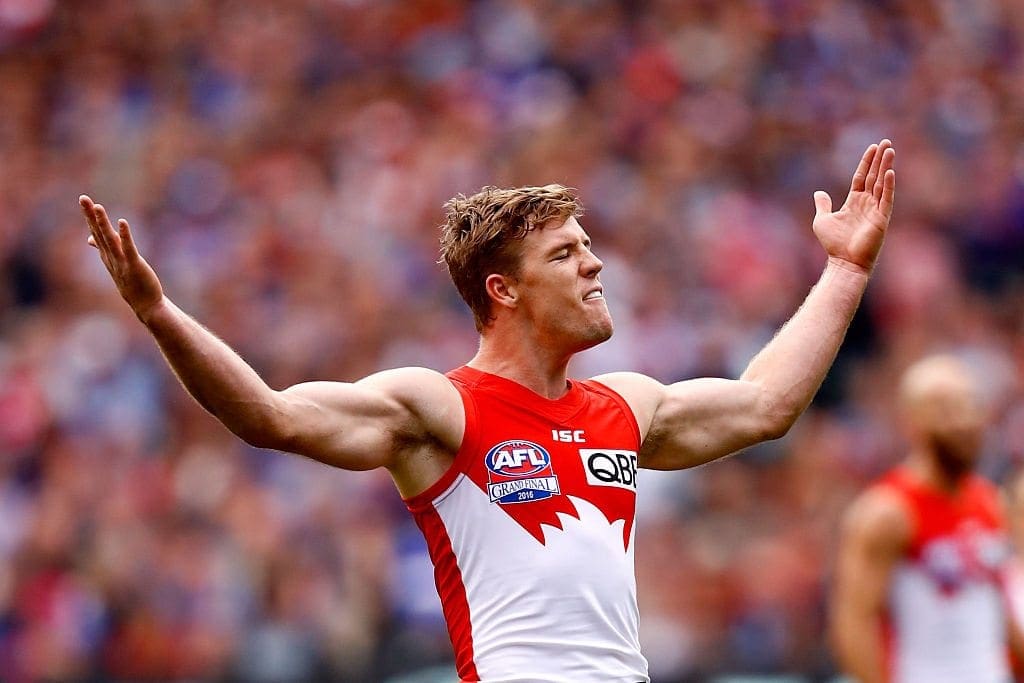 "I'm not getting my salary cap in a twist for that player."
Two vastly unique situations may prove to be mutually beneficial for everyone involved.
When you look at the numbers for the season, the replacement of Neale with a player of Parker's calibre works wonders for the Lions.
MUST READ: Who is Craig McRae?
The Lions were forced to play without the Brownlow medallist on nine occasions throughout their 2021 campaign, astonishingly winning all nine.
Parker would fit right in with the Lions midfield group, with the 28-year-old's ability to win the contested ball a huge asset of his game. Parker ranks 14th in contested possessions throughout the 2021 season, averaging 13.5 a game. A style of play that the Lions are all too familiar with, ranking as third in the league for contested possessions this year.
Being able to pay for Parker might be enough for the Swan to consider the move to Queensland, with reports that the Swans are sticking firm on offering the recent best and fairest winner two years at $500,000 a season.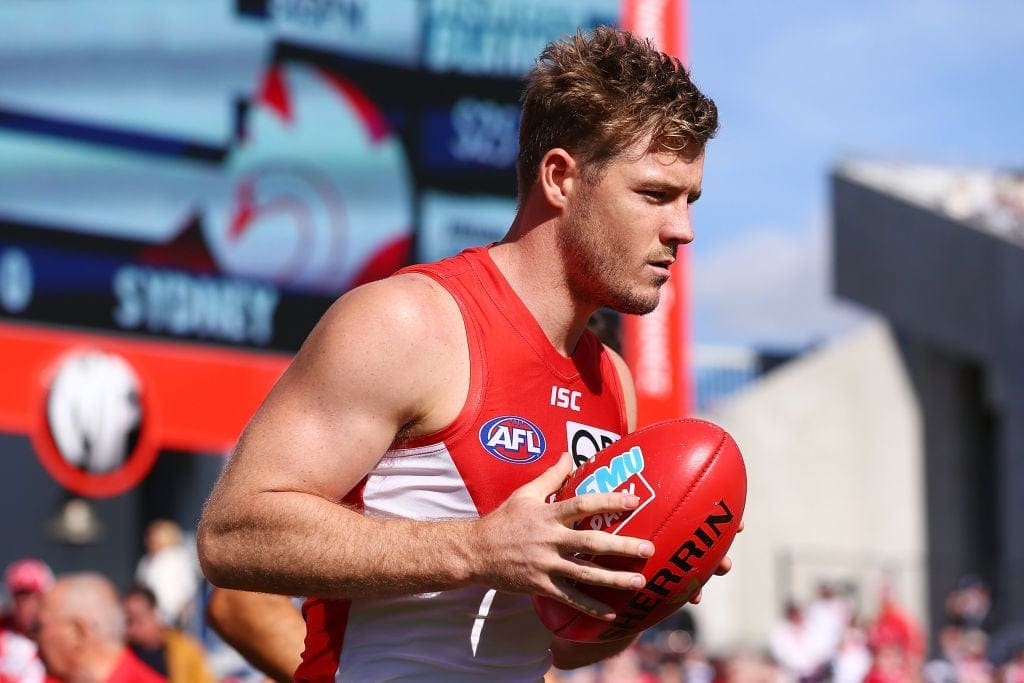 With all this yet to play out in what will be a riveting off-season, the Lions - if forced to part ways with Neale - will be in a rather interesting position that may still benefit the club in the long run.
Plenty has to go right including Fremantle trading Adam Cerra to Carlton for their first-round pick, but the Lions may be able to walk away with picks 6 and 8 as well as salary for an unrestricted free agent Luke Parker if forced to move Neale on.
That alone may be enough to fill a Lachie Neale sized hole and some.
What do you think will happen this off-season? If Neale is to depart from the Lions, is Luke Parker the answer to fill the void? Let us know what you think in the comments below.