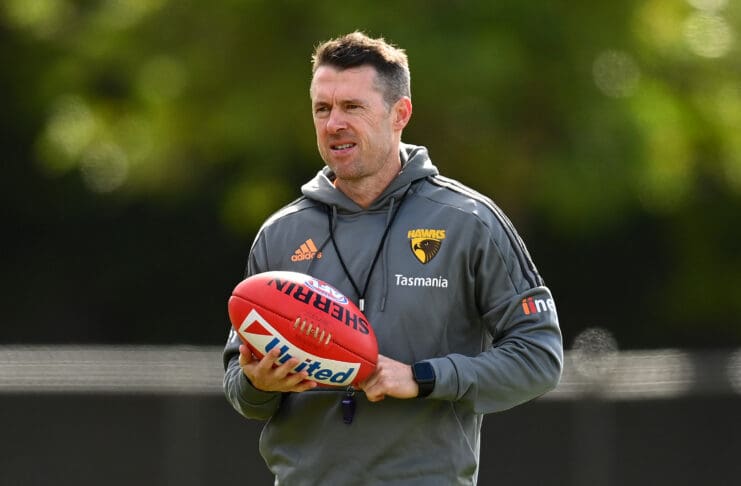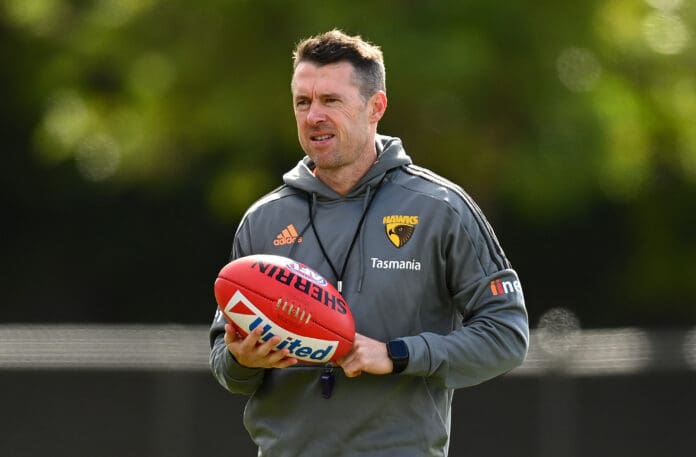 Despite the casual AFL supporter not knowing much about Craig McRae, the former Brisbane Lions' career is full of achievements and accolades.
It is no surprise why Collingwood were so keen to get McRae's pen to paper to replace club great Nathan Buckley.
RELATED: Craig McRae named as Collingwood's new coach
If you, as well as many others, want to know more about who the future coach of the mighty Magpies is, then look no further.
Before entering the league, McRae applied his craft as a part of the Glenelg Tigers in the SANFL in which he played 39 games, kicking 56 goals. His effort at SANFL level earned him a call up to the AFL, taken by the Brisbane Bears in the 1994 National Draft.
A long and successful career awaited McRae, playing for the Bears/Lions for 195 games, kicking 232 goals and winning three premierships as a part of the 2001-2003 three-peat.
Known for his forward pressure and ability to rove and find the goals, McRae retired at the conclusion of the 2004 season, his last game being the famous 2004 Grand Final in which the Lions lost to Port Adelaide.
It wasn't for another three years until McRae returned to the industry when he joined Richmond as a development coach. It wasn't long before Richmond recognised McRae's potential as a coach, promoting him after 12 months to the head coach of Richmond's VFL side Coburg.
After a number of years as a part of Richmond's team of coaches and development, McRae spent a short stint back north to his old stomping ground in Brisbane. After being a part of the development team for the Lions QAFL side the Suncoast Lions for 12 months, McRae made the return back to Melbourne as the head of development for Collingwood.
Embed from Getty Images
McRae spent half a decade at the Magpies, further enhancing his reputation for developing young talent. In 2012, he won the AFL Coaches Association's (AFLCA) inaugural Development Coach of the Year Award.
In 2016, McRae returned to Richmond where his coaching journey has all started, playing an instrumental role in the club's success. Not only was he named the AFLCA Assistant Coach of the Year in 2019, but he also led Richmond's VFL side to a premiership.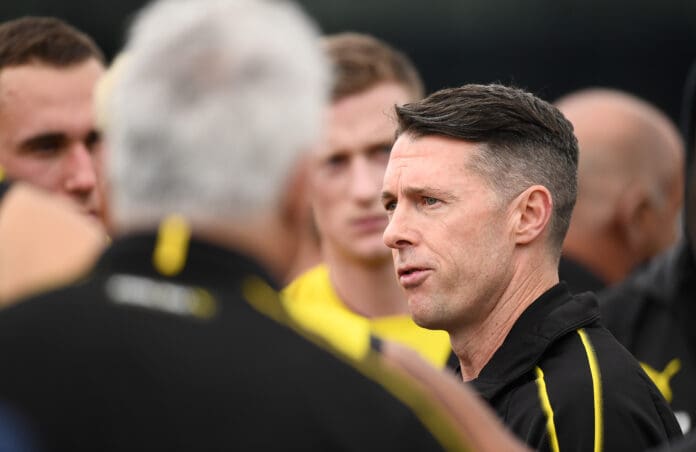 SEE ALSO: Your club's MVP of 2021
After a wildly successful stint with the Tigers between 2016-2020, McRae has spent the 2021 season at Hawthorn as an assistant coach to the greatest coach of the modern era, Alastair Clarkson.
If there was ever to be a head coach of the modern era checklist, Craig McRae has seemingly ticked every box in his long and outstanding footballing career to date.
Premiership Player *tick*
Accolades as an Assistant Coach *tick*
Coach as a part of a Premiership side *tick*
Coach a VFL Premiership *tick*
Coach under Alastair Clarkson *tick*
As the next stage of his coaching career is set to commence with Collingwood, Craig McRae has been praised by his former premiership winning coach Leigh Matthews as "a coach of the modern era".
"He's done his 15 years behind the scenes," Matthews recently said on 3AW's.
"He's done his yards behind the scenes at Richmond and Hawthorn more recently.
"I think Fly is a coach of the modern era in his general personality."
After an extensive hunt, the Magpies have found their man to succeed Nathan Buckley, and it's a choice that should leave a smile on the face of Collingwood fans.