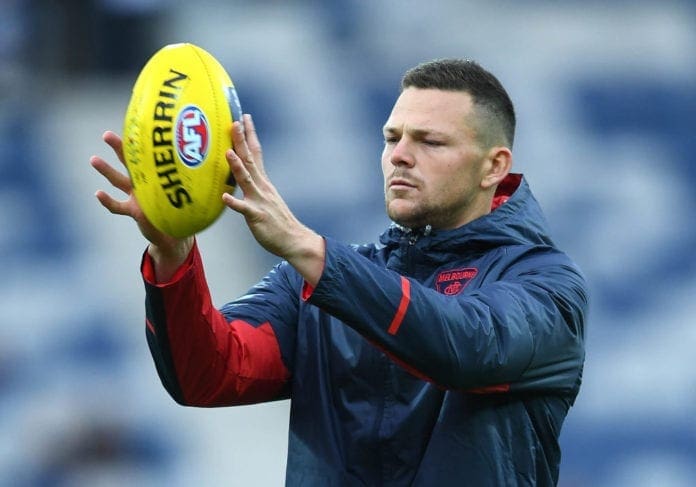 Three weeks ago, Melbourne were looking invincible.
They had just won their 17th game in a row, Jake Bowey had no idea what the word "defeat" meant and they were only two victories away from equalling their club record of 19 straight.
Heck, the all-time VFL/AFL record of 23 consecutive wins set by Geelong back in 1952-53 wasn't a far-off target either.
Ironically, if they maintained their winning ways, the Demons would've attempted to equal the record against the Cats in Round 17 at Kardinia Park.
But alas, the Dockers put paid to those lofty ambitions in stunning fashion at the MCG in Round 11 with a stunning 38-point victory.
What appeared to be a hiccup in Melbourne's quest for back-to-back premierships turned into a full-blown emergency by the time the final siren sounded on Queen's Birthday Monday.
By that time, the Demons had lost three on the trot to Fremantle, Sydney and Collingwood – all at the MCG.
In doing so, Melbourne broke a record by recording the longest VFL/AFL winning streak followed by a three-game losing run.
Biggest V/@AFL winning streaks that were followed up with 3 losses in a row
17 - MELB 2022
16
15
14
13 - carl 2000
12
11 - geel 1934, melb 1960, coll 1965, nth 1998

— Swamp (@sirswampthing) June 13, 2022
In fact, the Demons have only won one of their four games against current top-eight sides so far this year.
They've lost top spot for the first time since Round 3, and while this writer isn't writing them off from premiership calculations, the question must be asked sincerely: can they turn it around?
When it rains, it pours.
After a charmed run with injuries last year on the way to their drought-breaking premiership, Melbourne are now not only contending with injuries, but injuries to hugely important players.
Key forward Tom McDonald's value to the team has been underscored by the fact that since he has gone down with a serious ankle injury, the Demons have lost all three games.
Without McDonald, the Demons are all of a sudden looking impotent in attack, averaging just 58 points per game, compared to the 94 points they were enjoying in their previous 10 games.
Although, there was a hint in Round 6 as to how Melbourne struggle up forward without McDonald when he was dropped against Richmond. On that occasion, the Dees registered a woeful 9.22 (76) and had to fight back from nine points down early in the third quarter to seal the win.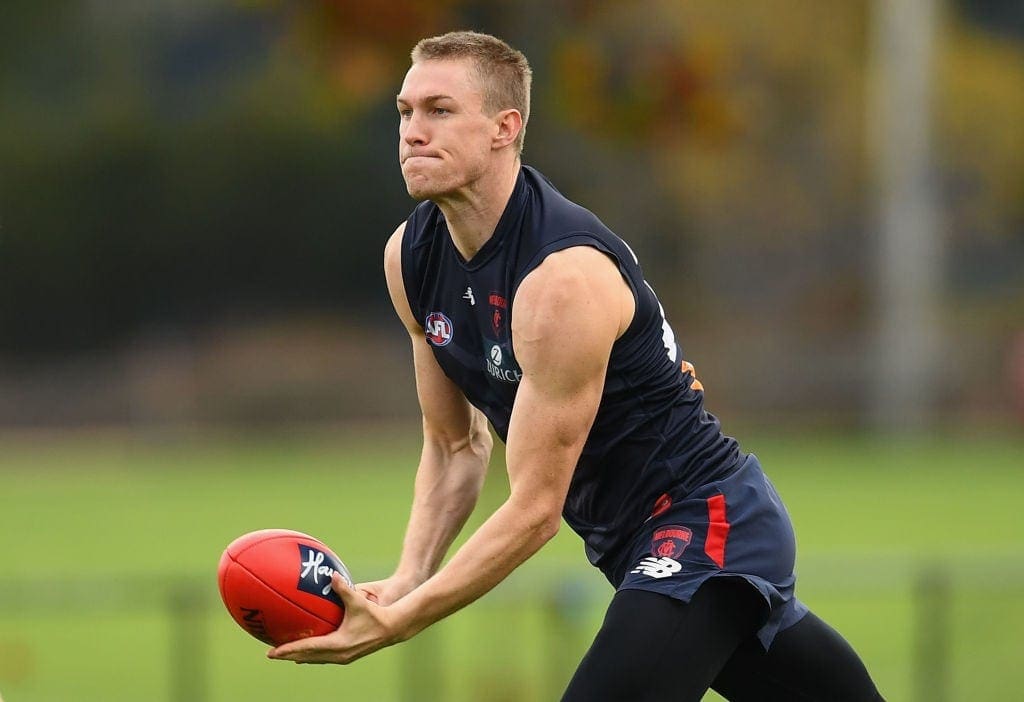 There's no timeframe for McDonald's return, and the likes of Ben Brown, Sam Weideman and Mitch Brown haven't been cutting it in his absence.
And now the Demons have to contemplate life without their inspirational captain Max Gawn for the next 3-5 weeks as he recovers from an ankle injury.
But the gaping hole that McDonald has left in the team isn't the only one that Melbourne have keenly felt in recent times.
Down the other end of the ground, Steven May has been sorely missed.
You can almost pinpoint the start of Melbourne's recent slump back to the moment when he inadvertently headbutted teammate Jake Lever's shoulder early in the match against Fremantle.
He was subbed out with concussion, and missed the next game against Sydney as well. In both games, the Demons looked uncharacteristically vulnerable down back. It became clear who their most important defender, and possibly player, was.
But then May also had to sit out the Collingwood clash. Not because of lingering concussion effects, but because he was suspended by the club for his behaviour on a now infamous boozy, wild night out with teammates.
And yes, the Dees once again struggled to contain an opposition forward line in his stead a week later, with Brody Mihocek (four) and Jamie Elliott (three) combining for seven goals as the Pies became the third team in a row to steamroll the Demons in the second half.
But back to the Entrecote restaurant affair.
The events of that night could very well do enough damage to ensure Melbourne's back-to-back ambitions are derailed, even if they return to full strength.
It seemingly opened up a window into the culture of the Demons' playing group, and it wasn't pretty – and May was a central figure to it all.
Melbourne players reportedly disparaging fringe defender Joel Smith for having not been part of last year's premiership was "appalling" behaviour, according to the legendary Leigh Matthews.
To hear May condoned those remarks was stunning, but then to learn he not only had a crack at teammate Jake Melksham for defending Smith, but also denigrated the former Bomber for playing mainly in the reserves and then had to be held back multiple times by teammates as he attempted to physically fight Melksham (before being knocked out by Melksham) was astonishing.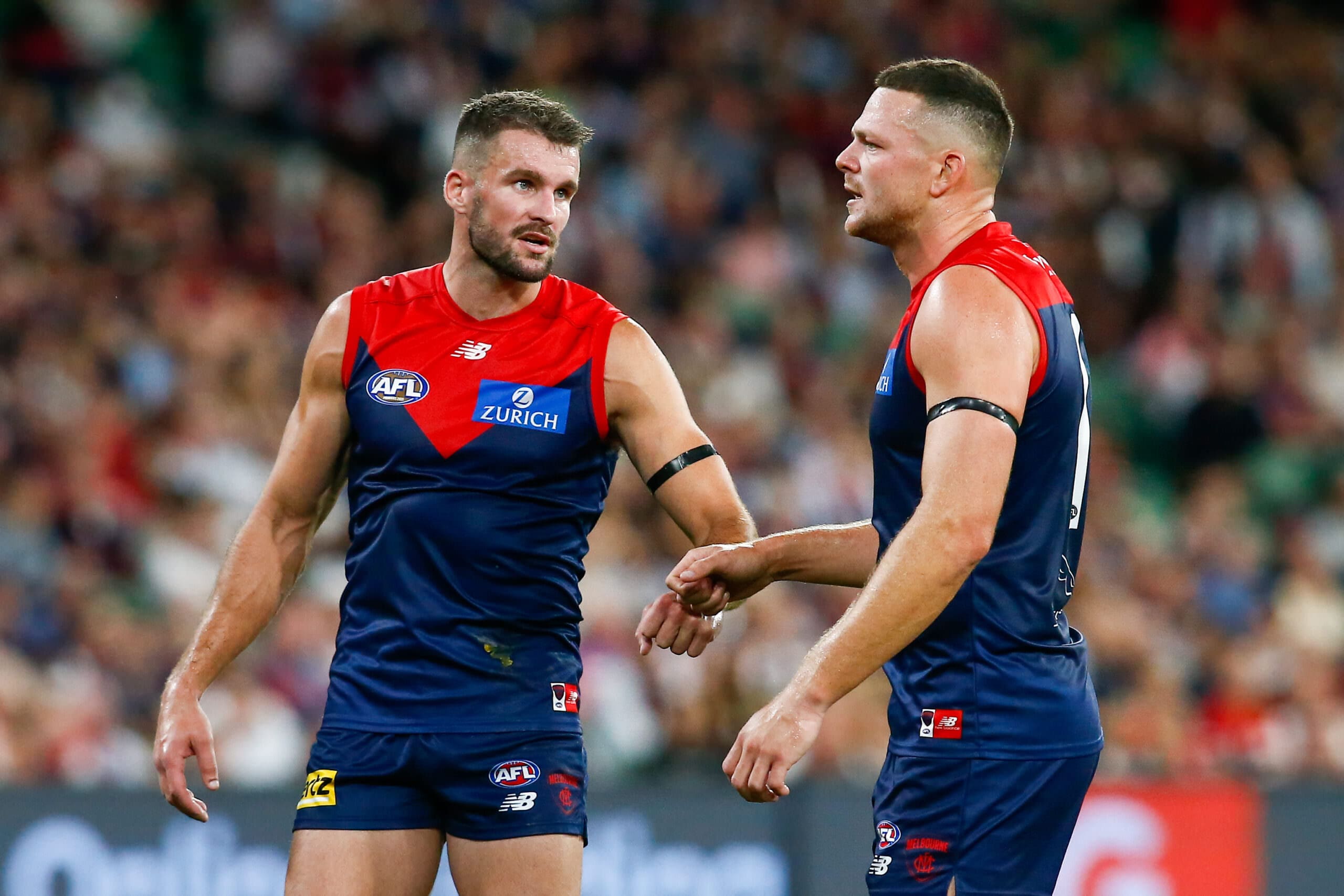 So incredible were those reports that the fact May was drinking alcohol while still in concussion protocols got relegated to almost a footnote on the story.
It remains to be seen whether there is a pathway back for the Demons' playing group from such an extraordinary set of events, no matter how hard they try to mend bridges.
To win a premiership, every aspect of a club has to operate like a finely-tuned machine, and that certainly includes team morale and culture. If there's even a hint of disharmony amongst the ranks, attempting to get everyone to pull together in the same direction for a common goal is extremely difficult.
To say May owes his team is an understatement. If he was standing in the players' race after the final siren sounded on Monday, he probably would've received similar treatment from coach Simon Goodwin as former North Melbourne star Wayne Schwass copped from his then-coach Denis Pagan following the Kangaroos' 1997 preliminary final loss to St Kilda. Schwass, too, was unavailable for that game due to suspension.
With Gawn and McDonald both out for extended periods, May returns at a crucial time for Melbourne.
And while he might never be able to fully make up for those outrageous events at Entrecote, he can start his road to redemption by putting in a blinder against fellow premiership contenders Brisbane at the MCG next Thursday night.