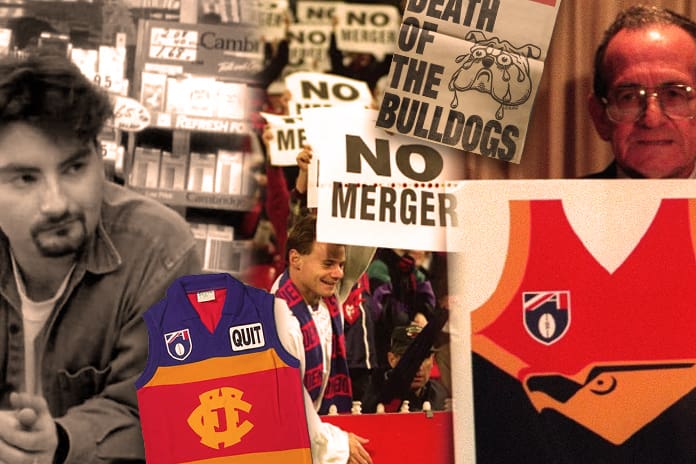 For those that have watched the 1994 cult-classic 'Clerks', you will recall your eardrums being persistently pierced by the nasal whines of one of the film's pair of protagonists.
Following what could only be perceived as a large night on the drink, the black and white string of vignettes begins with the slovenly Dante Hicks called out of bed to crawl behind the counter of his menial corner shop gig.
As the 92-minutes of the irreverent comedy click on, a hungover Hicks is met with a series of grating comeuppances and microscopic grievances on what was meant to be his day off.
While his relatively straight forward task is interrupted by undercover gum salesmen, suspicious shoplifters and the shocks of promiscuity, the chubby cashier's only form of retort to the madness comes by way of his exasperated catchphrase:
"I'm not even supposed to be here today!"
Although situated entirely in New Jersey and the character far more concerned with discussing the merits of contract work on Darth Vader's death star, Hicks' credo is one that will have rung true across the past fortnight for many Dees and Dogs fans.
Despite acting as warring factions in this weekend's Grand Final, paid up members that witnessed firsthand the deeds of Doug Hawkins, Robert Flower, Simon Beasley and Rod Grinter all share similar scars from kindred battles waged.
With former boards of the once cash strapped league desperate to embrace onlookers from every corner of our island nation, eyes were turned to eradicating clubs like the underachieving Hicks who offered recent pasts and bank balances that were far from pictures of health.
As both the Western Bulldogs and Melbourne Football Clubs have managed to resist urges for mergers, there are likely to be supporters from both sides that have uttered Dante's words of late, only with more elation than agony in tone.
Still, if people power had not reigned supreme in the off-seasons of 1989 and 1996, these same fans that cut their barracking teeth before the arrivals of Bontempelli and Gawn will tell you that the identity of the clubs on this year's dancefloor would have been wildly altered to those of their shared past.
But if you'd prefer not to believe unreliable narrators from the outer or the finger taps of someone with nothing at stake on Saturday, you can hear the same message from those with skin in the game instead.

"My personal role was to unite the players"
Stereotypically, if you have learned your craft as a lockdown defender across the fields of country Victoria, chances are that blunt appraisals and pragmatic playing styles will have been adopted along the way.
And in the case of former Footscray full-back Rick Kennedy, this cliched typecast is well and truly intact.
Having grown up within Footscray's Gippsland zone, if a rise through the ranks to the VFL footballing fraternity was ever going to be made, Kennedy's first professional steps in studded boots were always going to be on the oft sodden surface of the then Western Oval.
Across his 11 seasons spent marking the goal squares at either end of the oddly shaped and windswept ground, the Traralgon product garnered a reputation unlike that of Liberace's wardrobe due to his no frills approach to repeatedly ruining full-forward's afternoons.
Although often catching the eye of the man in white, Kennedy's ethics were commensurate with a club and its community that had long become accustomed to biting the bit and getting the job done.
A state jumper arose in 1986 and so too did the captaincy, but by the time another season outside of the eight had drawn to a close in 1989, it appeared as though the curtains were closing on the battling Bulldogs' days.
On October 3 of that year, then league boss Ross Oakley announced that due to their set of red inked books and near allergy to September success, the Footscray Bulldogs and Fitzroy Lions would be joined in unholy matrimony with a shotgun wedding ahead of the 1990 season.
When speaking with Zero Hanger earlier in the week, the certified financial advisor tapped into the persona of his past profession by frankly describing the mood west of the Maribyrnong over three-decades ago.
"Depressed," Kennedy stated.
"I was shocked and depressed and probably angry."
With membership numbers plummeting prior to the commencement of 1989's fixture and Dogs fans seeming to prefer other weekend pursuits, Footscray's gate receipts from their 11 home games that year saw them net in the vicinity of just $100,000 - approximately $230,000 in today's terms.
Yet, despite completing the campaign with just six wins and the writing on the wall appearing large enough to require a cherry picker to have scrawled, the blonde full-back claimed that those that tore through banners in front of as little as 8,600 people at stages that season had little knowledge of how dire the straits truly were.
"As players, you're always divorced from those sorts of things in sense. So, you're not quite sure what's happening behind the scenes," Kennedy revealed.
"Most playing groups will sit inside a bubble in a football club and are pretty well protected from that sort of stuff.
"[We] the players I don't think had any inkling."
However, when a 1954 premiership hero turned club president phoned the former skipper, the grim reality had begun to set in.
"I still have vivid memories of Jack Collins giving me a call to come to VFL house for meetings with the league."
Though squabbles on the steps of league headquarters between players and card-carrying members played out early October, a pugnacious Supreme Court appeal fought by badge clad diehard Irene Chatfield bought the cash strapped club time to ward off unwanted wedding bells.
With the identity of the working-class west's centrepiece under threat, punters from Sunshine to Seddon and Braybrook and beyond shelled out their shrapnel to eat into a debt that would have sat at nigh on $3.5 million in current figures.
Like the many volunteers and officials that stood on corners rattling tins and door knocked for the cause, Kennedy explained that his role was to unite those that were unsure whether their names would be on the Fitzroy Bulldog's 58-man roster.
"My personal role was to unite the players and get as many players as I could for the rally day," he said.
"I was also doing what everybody else was doing in raising money and promoting the idea of 'let's not let this club die'."
The now famous gathering on the club's sacred turf beneath the palms on Barkley Street saw vendors spruiking infamous bumper stickers, old dogs and pups pledging their allegiances and the playing group in their civvies paraded before the packed out E.J. Whitten stand.
Peter Gordon, the figurehead of the now staved merger, roused the crowd with the collective view that "it's better to die on our feet than live on our knees" and regaled the rallying masses with memories of Whitten's ruthlessness and Kennedy's rogue fists.
As anyone who can read a fixture list knows, the potency of people who didn't have all the tea in China to offer saw the uninvited wedding bands punted, the advancing suits halted and the Footscray name saved.
At least for the time being.

New Dogs, old tricks
The view that the times were set to change may have first gained traction via Bob Dylan's strained cords through the haze of the sixties, but for the formerly white bread suburb of Footscray, these winds of alteration took a further three decades to stretch across the Pacific.
Although the early nineties saw the boys of the Bulldog breed continue to bite and fight, the wolves were back at the door by the league's centenary year. Remounting debts, instability in the coaching box and an urban sprawl had left the Dogs in a precarious position as Oakley resharpened his knives.
Having hung the boots up at the end of the 1991 season, Kennedy had traded his red, white and blue guernsey for a suit and tie, but with Gordon's desire in his role reportedly waning by the end of 1996, the dogged defender stepped back into a leadership role in with the western suburbs side.
Along with soon to be president David Smorgon and fellow powerbroker Alan Johnstone, Kennedy's taskforce took the reigns at the renamed Whitten Oval ahead of the 1997 season.
Despite doing his part to save Footscray's name less than a decade prior, the 158-game stopper ironically played a leading hand in ultimately ending the moniker by ushering in the birth of the current Western Bulldogs label.
With the once empty paddocks out the back of the club's headquarters beginning to become populated during the same period that membership and interest had started to dwindle once more, the rebrand was enacted in an effort to appeal to everyone that resided on their side of the Westgate Bridge.
"The discussion at the time, in really simple terms, was that the western region was growing, but as a club, we were struggling financially," Kennedy said of the somewhat unpopular facelift.
"We needed to increase out appeal to a broader spectrum of people."
As one of only two AFL teams in the burgeoning area, Kennedy's collective held a view that to thrive rather than simply survive, the club's outgrown heartland would need to be extended.
"The only teams that owned the west were Essendon and Footscray in those days [and] Geelong was down the road," he explained.
"So, [we thought] 'what about we work through a process where we making ourselves attractive to the entirety west?'.
"When I first came to the club at the end of the 70s, everyone in the west came into Footscray to shop. They went to Forges and the suburb was the central point. But what happened over time was that Highpoint had come up and Werribee shopping centre, and it was spread out.
"People didn't necessarily come into Footscray and associate with Footscray as they were from Maribyrnong or Weribee or Hoppers Crossing or Altona, so that was the thinking behind it."
Though former director Trevor Flett's updated name and guernsey have often drawn derision from punters, Kennedy held the view that the marketing ploy had not eroded any of the club's identity that had been cultivated during the days of the 'Saltwater Lads'.
"I think working-class identity that the Bulldogs have always had way back in Charlie Sutton's day and even before they joined the VFL is still there," he said.
"It's always been a working-class area and I just think the community that gets associated with the club has just grown over time."
While large portions of these aforesaid suburbs have taken on both multicultural appearances and been gentrified by the spread of the latte set, the heart of the football team that represents them is still coated in cement, sweat, woodchips and soil.
By proving again that the hard road is one they would rather travel to attain a ticket to the last Saturday in September, Luke Beveridge's workforce are proof that while the veil of identification can be shifted, the Dogs' core cannot be altered by anything less than intracardiac injection.
Though Melbourne's west will never take on a similar complexion with tinsel town, hellish death threats dealt down by administrators were not solely reserved for those that drive vehicles assembled on our shores.

"The mood was shithouse"
When Ron Barassi held Melbourne's 12th premiership cup aloft in the dwindling sunlight of a September afternoon 57-years past, nobody in their right mind could have foreseen the detailed demise that lay ahead of the Demons.
Although predicting that Barassi would be a Blue the very next year, Norm Smith would be sacked and the beginning of a lengthy drought would have seen you stand correct, the chances of being carted off in a shackled jacket was still a certainty.
Across the nigh-on six-decades of barrenness for the side that many perceive as the club for the top end of town, despair became de rigueur and mid-season's slated for the slopes.
Whether a curse or simply the systemic failings of a club that refused to sprout beyond their intangible middle-class base, the demonic decline reached its nadir in 1996 when nuptial vows of convenience were almost read out.
During the months prior to Footscray's ventures further west, Melbourne followed the Dalai Lama's lead by looking within for answers. With their sharp drop off from a preliminary final appearance two-years beforehand, the oldest football club in the land was left ruing the state of their stocks.
After assessing that their playing acquisition methods, revenue streams and lack of a permanent training base were not up to snuff, the cobwebbed club believed that if the light of modernity was to shine through the MCC long room, a partner for the alter would need to be sought.
"Half-way through the year,  [Ian] 'Tiger' Ridley and [Harold] 'Hassa' Mann formed a group together to talk about the fact that Melbourne were exploring a merger and that they'd do their best to keep us informed as that progressed," former Demon Andrew Leoncelli told Zero Hanger in the lead up to Saturday's decider.
"Across the next four to six weeks, that position got confirmed and that the proposal was going to be put to the members at the end of the year."
Following brainstorms of marriages with St Kilda, Fitzroy and North Melbourne, the Redlegs landed on the decision to court Hawthorn due to each party holding what the other lacked.
With a rich history and as much black in their books as red, Melbourne could offer the debt riddled Hawks stability as the same winds that rattled Footscray's fibro had begun to increase in knots again.
In turn, Hawthorn would extend the Demons access to their raft of gun kids and a home on Linda Crescent so they could finally unpack their red and blue bindles.
Though it seemed a match made in heaven for administrators, a then 22-year-old Leoncelli was slightly more pensive about the proposal given his lack of clout in the dressing room at that stage.
Like many names on head coach Neil Balme's list across the course of the downcast season, the ex-Carlton listed player had suffered a debilitating injury. However, Leoncelli's came just as his AFL dreams were on the precipice of realisation.
"I got a second chance at Melbourne through Barry Richardson and the excitement of getting that opportunity looked like it would be taken away just as I debuted," the Xavier College graduate explained.
"I broke my ankle during a practice game a week before the season started, so I didn't reappear in the seniors until Round 16 and that was well and truly when there was talk of the merger.
"So here I was thinking 'I'm doing my best to play league footy which is really exciting, but on the other hand when you put Hawthorn and Melbourne's teams down on paper, am I going to get into the future team?'"
Not content to see his club's beak forced onto the bullet, triple-premiership Hawk Don Scott kickstarted a grassroots plan akin to the Bulldog's prior efforts to raise the multiple millions of dollars that were needed to ward off feathers and tridents combining.
At Melbourne, opposition to the amalgamation came in the form of mining magnate Joseph Gutnick after a set of gaudy guernseys were revealed along with a theme song that left 'MacArthur Park' sounding like a Grammy winner.
Yet, as all of this played out beyond the boundary, Leoncelli recalled memories of his cohorts being pulled in every direction within it.
"There was lots of passion. There was supporters both for and against. There were people coming to training trying to get us to join their ticket and to throw our weight behind their moves," he said.
"We were told we had to be strictly neutral, but it was a very tumultuous time, that's for sure."
With the fanbases of both clubs set to vote on a future together or divided, one final act of fixturing foresight saw the potential partners pitted together in what could have been their final match as singular entities.
In spite of the playing group's disposition being "shithouse because we were playing shithouse",  the Demons and Hawks did battle in front of more than 63,000 spectators at a pulsating MCG - many of whom were brandishing 'No Merger' placards.
"The lead up to the game was exciting because it was Saturday night at the 'G," Leoncelli said of just his seventh of 146 games at the level.
"It felt like a final. There was a big crowd. There was a great atmosphere, and it was a great game of football.
"There was some really good talent on display, and I think for the people that were sitting there trying to fit both teams into one would have been quite happy."
Even if list managers had been licking their lips at the prospect of meshing the likes of Crawford, Farmer, Holland and Neitz, there was still the matter at hand of deciding whether the merger would get up or not.
Less than 10 kilometres apart from one another, members of both clubs converged en masse to cast their votes less than three weeks after the 'Merger Match'.
The events that unfolded at both the Camberwell Civic Centre and the now demolished Dallas Brooks Hall have gone down as legend, such as Scott's impassioned tear of the velcro Hawk attached to a Melbourne guernsey and the untempered vitriol that Ridley was forced to wear by many that had once cheered his name.
However, when the dust had settled, Melbourne – via the count of numerous proxy votes – had actually voted in favour of the matrimony to their eastern neighbours by a 1.4% margin. But as the deal would need an agreement from both parties, it was eventually scuppered by Hawthorn's members after they kicked Ridley and Mann's advances to the curb.
Despite this evident willingness to walk down the aisle, certain Demons officials of the day  still hold a Trump-esque view that had these surrogate ballots been recounted, the margin would have in fact been reversed.
"I take objection to people calling out 'we're the only club to vote ourselves out of existence', which is the catch cry for those who want to dig the knives in a bit," Demons Alternative co-founder Mark Jenkins told AAP last week.
"We were very clear there wasn't a legitimate meeting and we would have comfortably had that overturned.
"But I'm grateful we didn't have to.
"A lot of good people stepped up at that time. They're memories that I'm very proud of.
"We contributed in some small way to enabling Melbourne to keep on as its own entity, we were part of the re-galvanising of support for the club."
Though granting this contention, the semantics would matter little in the end, as by hook or crook, Melbourne's grand old flag would remain flying for future generations to salute.

Perspective, excitement and a new lease on life
After a rise to an on-field leadership position and a place in the Demons' last team to take part in a Grand Final, Leoncelli, like Kennedy before him further west, answered the call of the boardroom once his locker had been emptied.
While a view that the four-years he spent serving under two administrations would have allowed the life member to garner a new outlook, Leoncelli believes the shoe was actually on the other foot.
"I brought perspective. I think that's what they wanted me for," he told me on Friday afternoon.
"I brought an understanding of football, which was missing from the board. I don't think there had been anyone with any recent playing experience for a long period of time, so they were really looking for me to bridge to board and the playing group."
Again, like Kennedy, the 47-year-old Managing Director for Residential Projects Victoria can quite rightly say that he understands his club from all angles.
But in difference to the Bulldogs' backman, Leoncelli believed that time and changes of attitude had helped finally evolve all aspects of his club beyond the tired truisms of the past.
"I think the stereotypes definitely applied to us in history," he acknowledged.
"Along the way it certainly has been an old boy's club and a bit disconnected from the modern, hard and competitive football landscape, but we're a much more professional club now.
"The training facilities, people, resources and understanding of what's needed is there. We're also financially sound, organized, cohesive and united. This is the best that the Melbourne Football Club has felt and looked since I started. There's no doubt about that."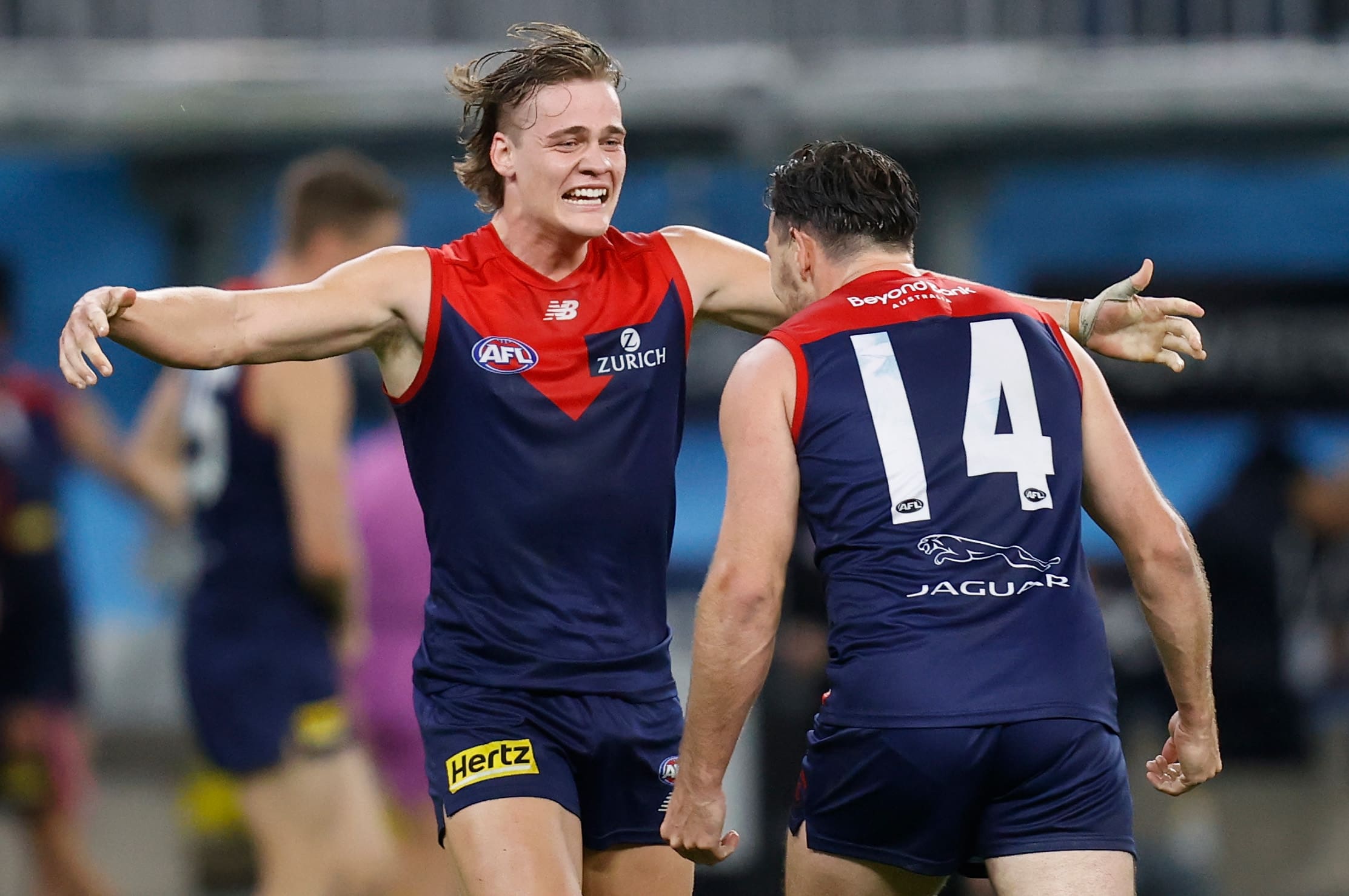 The one-time Big V representative doubled down by suggesting that personnel changes on both sides of the boundary had dragged the once stuffy club both back to prominence and into the modern age.
"We have team that is heading in the right direction," Leoncelli continued.
"We have a coach that has empathy and emotional intelligence and good assistants around him who are organized off-field. We also have a female president, record membership and a trusted CEO.
"This is the most exciting we've been as a football club in living memory."
So, in the face of the cheeseboards, tweed jackets and Range Rovers that still remain attached to the club, should Gawn, Goodwin and the many foot soldiers of this new guard collect the club's 13th cup this weekend, it will truly be a grand new flag that is hoisted by the sesquicentennial side.
Irrespective of the fact that the current AFL competition is comprised of one relocated side, five foundation clubs, eight expansion franchises and a singular merged entity, all of the 18 playing groups that ply their trade on winter weekends do so beneath banners of forged characteristics.
Though some may be as old as the game itself, whilst others remain fledging and frowned upon, all have attached stereotypes, history and pasts that remain as different as they do the same, as the identities of each are far from malleable.
Football may now be a business pursuit for the corporations that have their logos lining the fences of grounds across the country, but for fanatics that live and die by the results of the teams they have chosen or had foisted upon them, Australian Rules Football still goes well beyond what can be deemed rational.
As those that have taken international guests to any past games will attest to, our game is a tough one to explain once the unpredictable ball has been bounced and the sleeveless soldiers begin milling about.
However, should one be asked to describe the teams taking part in the optical mess, earned tags of 'silvertails', 'battlers', 'underdogs', 'toffs', 'despised' and 'darlings' are readily shot from the hip due to the identities of each character being so readily understood.
Even before the backstories of each are reeled out once more, Saturday evening's clash between two sides that have long been seen as polar opposites in this regard already makes for a tantalising contest.
Some may be willing to buy into the 'Landlords vs Renters', 'Liberal vs Labor' and 'Blue-blooded vs Blue-collar' narrative, but irrespective of wealth, political agenda or profession, these seemingly contrary clubs and their fanbases actually share more in common at heart than not.
Ask any fan or former player that has lived long enough to see their sides battle for glory and they are sure to tell you that like a fictional goateed moaner chained to a cash register, neither club was ever supposed to be here once upon a time.