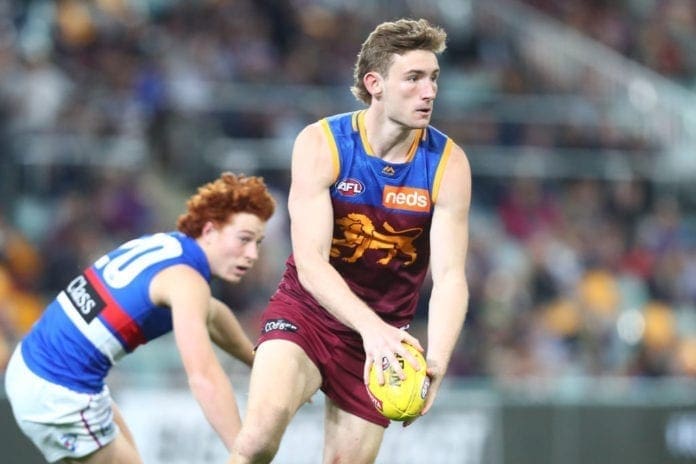 While the Pies were expected to take a step back this season, no one could have seen the dramatic fall that was seen in 2021.
Winning only one of their first seven games, the Magpies hovered around the bottom few ladder positions for the majority of the season. Injuries, off-field struggles and the loss of key players all impacted the drop-off from the previous season.
After upsetting the West Coast Eagles in Western Australia during the 2020 finals series, the Collingwood faithful were hopeful of another finals campaign in the following season.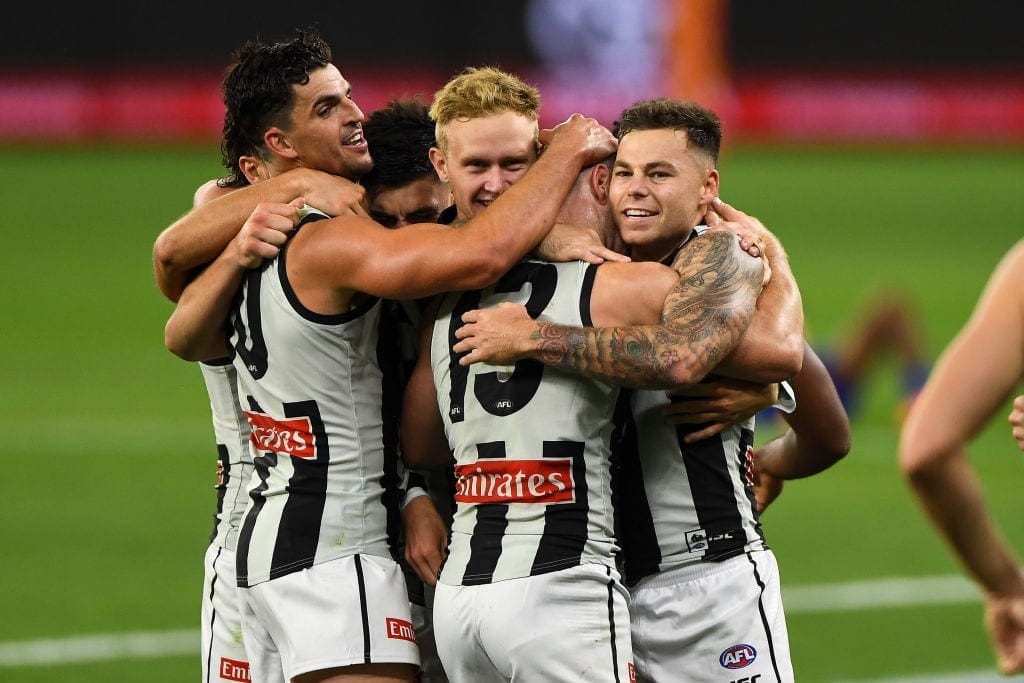 What followed was one of the most challenging years that the club has faced since its inception.
Salary cap issues brought on by their 2018 grand ginal appearance resulted in an infamous 2020 off-season. Several key players were lost from their previous success. Adam Treloar, Jaidyn Stephenson and Tom Phillips were all traded out of the club, with Dayne Beams also retiring. The three traded players were all in the top twelve of the Player Approximate Value (PAV) in their 2018 Grand Final season, according to an ABC analysis.
Off-field, the Magpies were facing similar challenges. There was the "Do Better" report which highlighted some of the cultural issues at the club. The long-standing president Eddie McGuire stood down from his position. Leadership battles and fan lead petitions were making the headlines.
SEE ALSO: In black and white: The backstories of Collingwood's board hopefuls
Lastly, beloved Collingwood legend Nathan Buckley stepped away from coaching midway through the season.
Despite the adversity, the club was able to pull through and has already shown flashes of what fans can be excited for over the next few years.
Now with a new president, new coach and a new Daicos, the club is looking towards the future.
While the Collingwood list is quite deep, there are still a few issues and holes.These are to do with the club's list and age demographic.
RELATED: The holes in Collingwood's list
In this hypothetical situation where any player can be added to their list, there are some exciting candidates for the Pies to poach. Salary considerations/trade packages aren't factored in on the players selected for this list, so everyone is up for grabs.
SEE ALSO:
-  If your team could steal one player: Adelaide Crows
-  If your team could steal one player: Brisbane Lions
-  If your team could steal one player: Carlton Blues
Gaps in best 22
While Collingwood has quite a deep list, there are still areas that could be improved on.
A big key position forward is one of their biggest issues, especially one who can grow with the current list.
The club has been calling out for a big key forward for years, only narrowly missing out on Tom Lynch in 2018. The Pies have trailed a few players including Mason Cox, Brody Mihocek, Darcy Cameron and even Darcy Moore. While all have had their moments, they aren't the number one option that the club is looking for.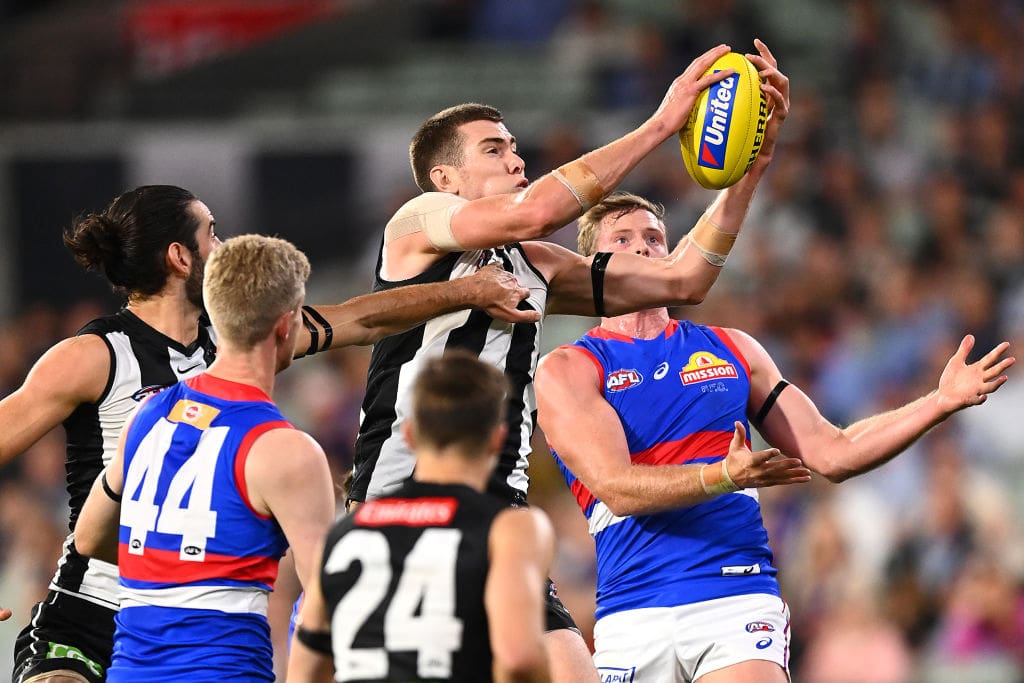 Tall forward talent has been hard to come by for the Pies who have been lacking in the position for years. The last player to win the Coleman Medal for the club was Brian Taylor in 1986.
Collingwood has even struggled to find forwards capable of kicking goals on a consistent basis. Travis Cloke in 2013 was the last Magpie to kick over 50 goals in a season. The next closest is 48 for Jordan De Goey, but he is expected to spend more time in the midfield throughout the next stage of his career.
Other tall forward options will also be considered, especially those with versatility. Players who could replace or fill in for a key tall, such as Moore, Grundy or Mihocek would be a valuable addition.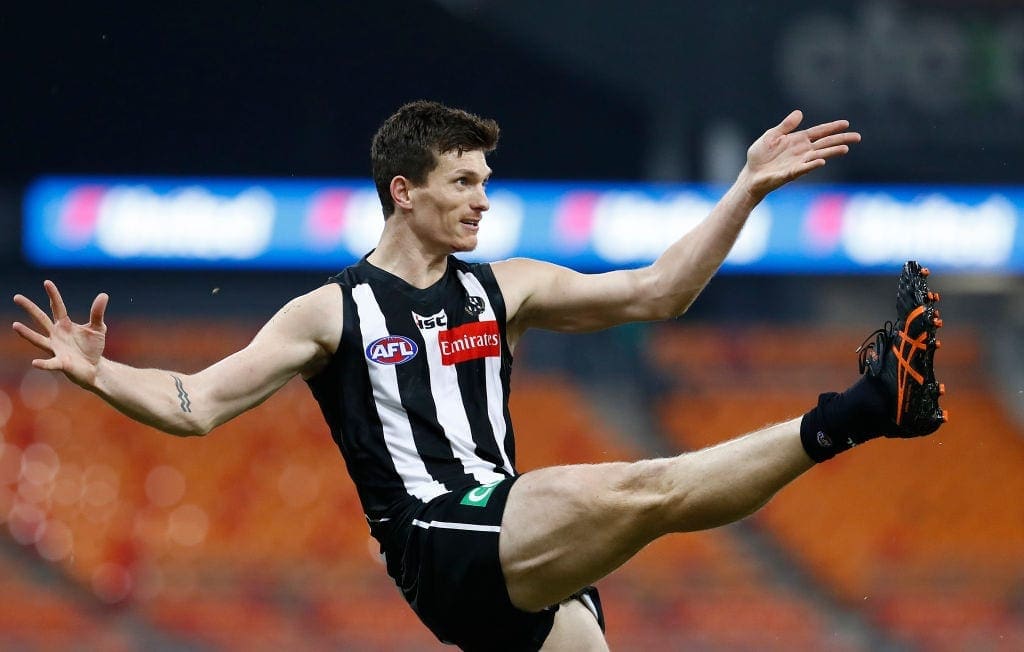 At the other end of the ground, they have some solid options down back. Darcy Moore is one of the league's premier defenders. Jeremy Howe, Brayden Maynard, Jack Crisp, Isaac Quaynor and Jordan Roughead help make up an impressive defensive unit.
Despite coming second last and often being under immense pressure, they still had the third-lowest points against (1818) amongst all teams that missed the finals. That includes time missed for injuries and players being moved out of defense.
While that appears to be positive, the age of a few important pieces is a concern for the club. Jeremy Howe and Jordan Roughead are both 31 years old.
With the Magpies amidst a rebuild, they are still a few years away from contending. Howe and Roughead aren't going to be playing/having the same impact by the time the club is ready to compete again.
They are arguably two of their three most important defenders and need to be replaced before the Pies' next premiership window. A younger tall defender who can intercept the ball or lockdown opposition forwards would be another ideal upgrade for this list.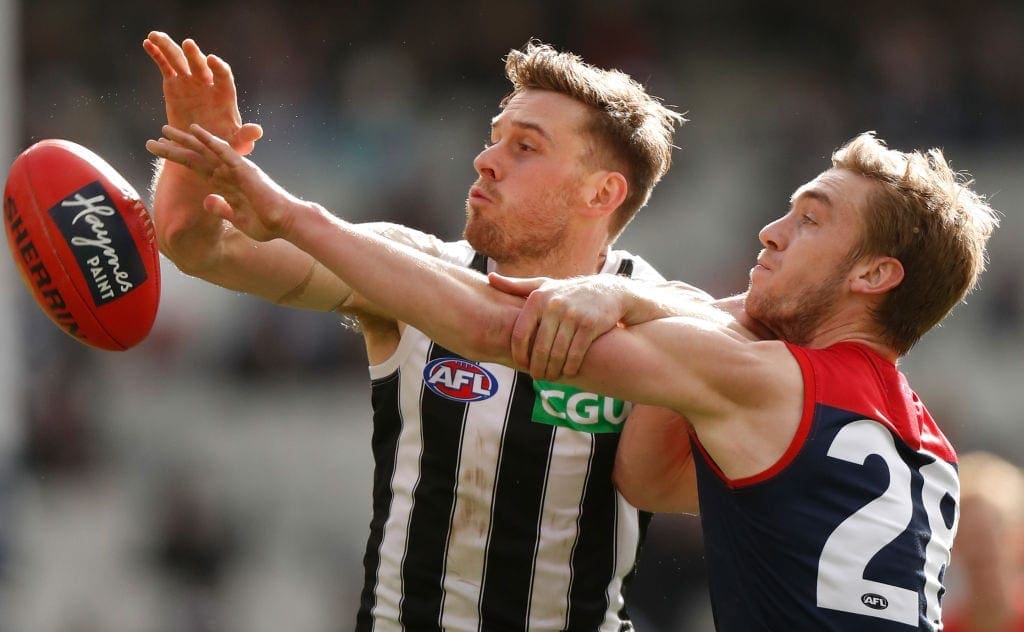 Lastly, the midfield has some talent and big names but still needs to improve over the next few seasons.
Collingwood was sixth in the league in hitouts, yet was second last in clearances. Of the four highest averages at the club, Scott Pendlebury (4.4) and Steele Sidebottom (3.3) are both over 30 years old. Even their number one clearance player Taylor Adams (7.1) is 28.
Similarly for average disposals, Sidebottom (23.8), Pendlebury (23.2) and Chris Mayne (23.7) are all 30+ years old and in the club's top five for possessions. The Pies also find themselves dead last in the competition for forward 50 entries (46.6).
While there is some young talent coming through, such as Nick Daicos, they could add some more ready-made talent. The club needs a star player in the 22-25 age bracket, who is capable of impacting both now and in the future. That missing midfielder will be hitting their prime at age 27-28 by the time they are ready to make the finals.
One thing that has been considered is the timeline of Pies. Currently, in the middle of a rebuild, they won't likely be playing finals for another few years. Many of their current star A grade players will be towards the twilight of their career by the time the club is pushing for the top eight. Players under 25 years have been prioritised.
Candidates to steal
Option 1: Harris Andrews
The talented 201 cm key position defender would be the perfect compliment for Darcy Moore. He would seamlessly be able to take over Roughead's current assignments by locking down opposition forwards.
Andrews is ranked elite in spoils (8.6), contested defence one on ones (5.4), intercept marks (3.8) and intercept possessions (9.2).
His ability to play both one on one, and as an intercept player would further improve the Magpie's defence. Both he and Moore would be interchangeable, as either could battle against other key forwards or play off their opponent. They would create a defending duo that would rival May and Lever, but with even more versatility and size. They are both in the same age profile, with Andrews being 24 and Moore being 25.
With the age of current leaders Sidebottom and Pendlebury, obtaining Andrews would provide the club with some excellent leadership. For example, he is ranked elite in one-percenters (9.6) which highlights his willingness to do the small things to help fuel success. The on and off-field leadership that he would provide would assist the Magpies as they move into the next leadership regime.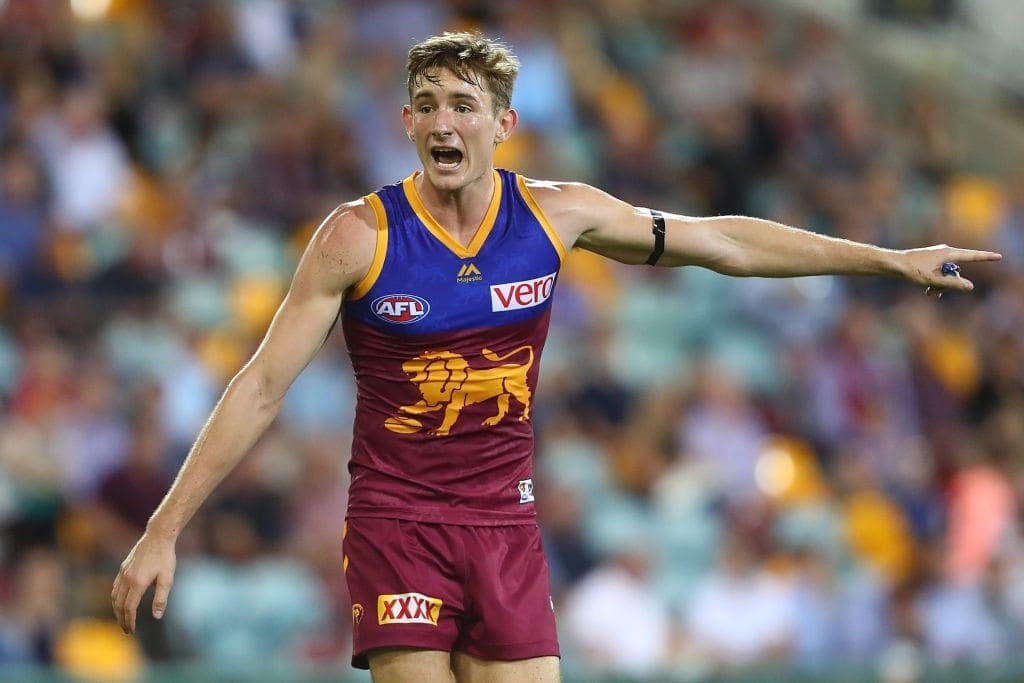 MAX KING
Forward

St Kilda

2021 SEASON AVG

9.7
Disposals

4.6
Marks

1.9
Goals
Max King would give Collingwood the key forward option that they have been searching for. King is already one of the league's most exciting and dangerous forwards. At just 21, he is still improving and would begin playing his best football when the Pies begin competing for finals.
He averaged 1.9 goals, 2.4 contested marks, 5.6 score involvements and 3.9 shots at goal per game in 2021. This season he solidified his spot as the number one target for St Kilda who will attempt to build around him. With increased training and experience these averages will continue to improve over the next few seasons.
King would fit perfectly into the Collingwood forward line playing with Jordan De Goey, Jamie Elliot, Brody Mihocek and Will Hoskin-Elliot. He is the genuine number one option they need. They could work off his usage, crumbing when the ball hits the ground or leading to all the open space that his presence creates. By taking the number one defender each week, he would also unlock Mihocek to have a more consistent impact on games.
Another area that having King would help is freeing up players in other positions. The Magpies experimented with Moore up forward in 2021. A player of King's quality would allow Moore to consistently stay down back, where he is at his most damaging.
Having King in the forward line also reduces the club's reliance on playing De Goey as a permanent forward. The club and Jordan have discussed him spending more time in the midfield going forward. Previously this has been difficult when De Goey is one of Pies best forward options. He was even their leading goalkicker in 2018. With more forward entries going to King, it allows Collingwood to utilise De Goey in the midfield without drastically impacting their potency up forward.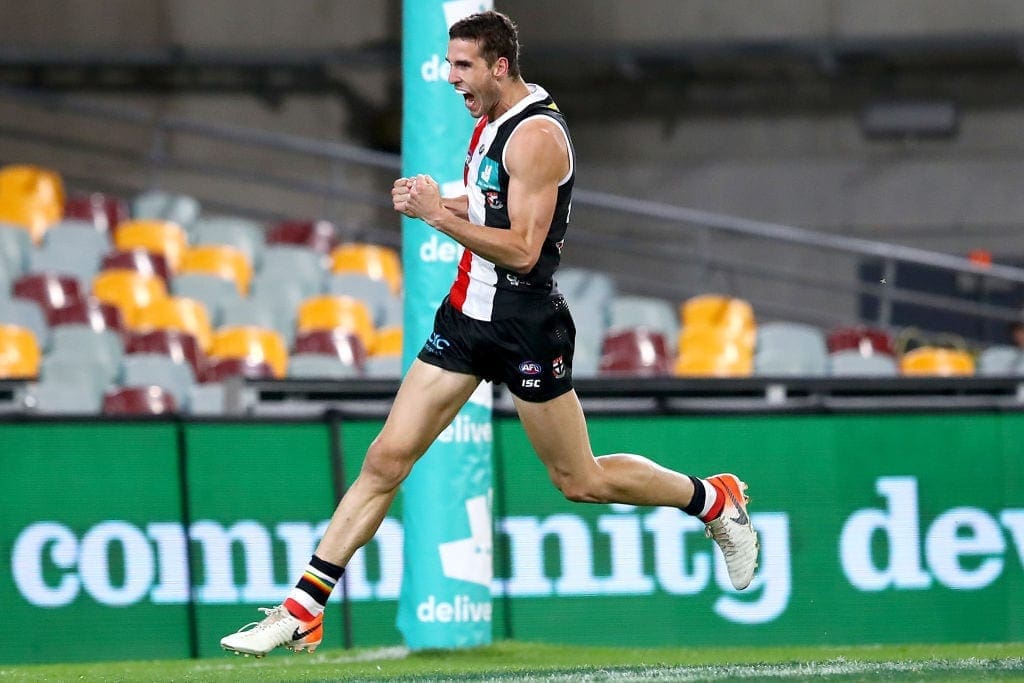 OSCAR ALLEN
Forward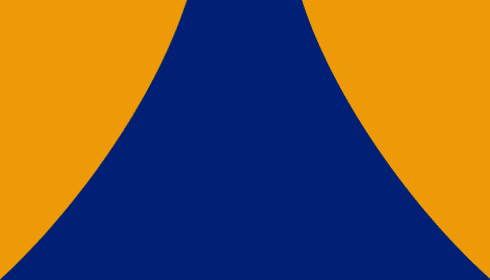 West Coast

2021 SEASON AVG

10.1
Disposals

4.8
Marks

1.3
Goals
Oscar Allen is a versatile big who could fit multiple needs for the Magpies. He has shown he can be played both up forward and down back while being able to pinch-hit in the ruck. That flexibility would allow Collingwood to be creative in lineup selections and improve key position depth.
Allen is above average in contested marks (1.8), Hitouts to advantage (0.5), intercept possessions (1.6), rebound 50s (0.8), pressure acts (10.1) and tackles (1.9). He has also shown he can be a match-winning forward including hauls of five and four goals, and another six games of three majors.
Due to finding himself behind Kennedy and Darling, he hasn't been given the same opportunities up-forward. On the Pies, he would see regular forward minutes often being the number one or two option. That would yield career years in scoring, being the target to more forward entry passes.
What sets Allen apart from other forwards is that versatility. Collingwood has been hit with injuries over the past few seasons, and having a player capable of filling multiple needs would be a huge asset. The fact he is above average in rebound 50s/intercept possessions and hitouts to advantage, despite limited time in those positions, highlights his impact when playing a given role.
At just 22 years old, he will be a high impact player immediately who will continue to develop with the rest of Collingwood's youth.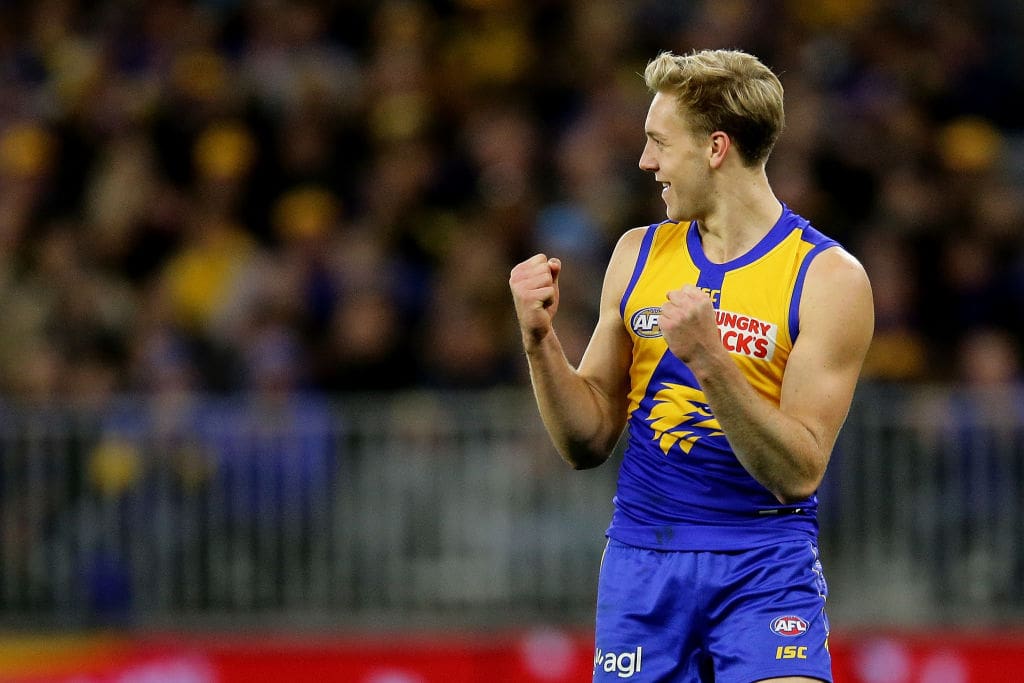 DARCY PARISH
Midfielder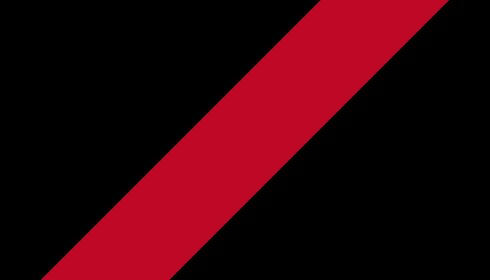 Essendon

2021 SEASON AVG

30.5
Disposals

3.9
Tackles

7.5
Clearances
Darcy Parish broke out this season after finally getting consistent midfield time in 2021. He quickly become one of the premier midfielders in the competition capable of winning the ball on the inside and damaging on the spread.
Disposals, clearances and forward 50 entries were three of the key areas that Collingwood needed to address in the midfield. Parish is considered elite in all three. With 7.6 clearances (3.8 centre), 30.5 disposals and 6.0 inside 50s he would fill a definite need for the club.
Parish has turned himself into an impactful midfielder who damages the opposition. He is considered elite in score involvements (7.6), metres gained (468.4), contested possessions (13.4) and effective disposals (22.0).
Getting to play with Pendlebury, Adams and Sidebottom would make the club better over the next few years, and would create a nightmare choice for opposition taggers. He is also be primed to play with the next generation talent of Daicos, Macrae, Bianco and Poulter.
Parish is 24 years old being an important age demographic for the club. Being able to lead the transition between the changing of the guard, he will be playing his best football for the next 6+ years. As the Pies are a few seasons away from competing still, he will find himself in the important 27-28 range while they start making noise in the finals.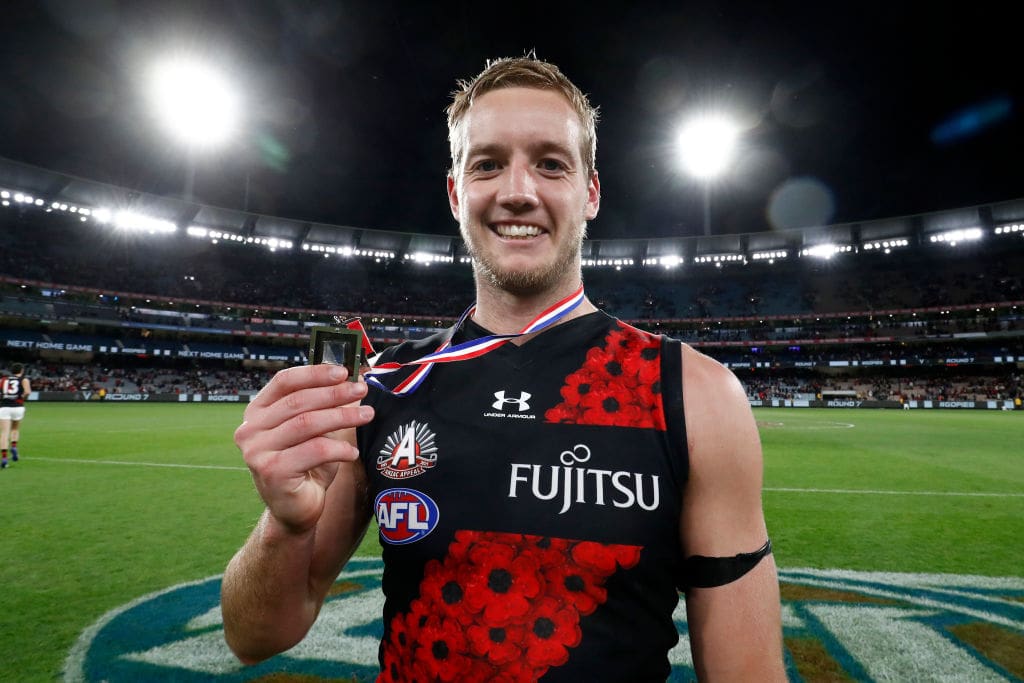 Verdict
While there is a range of improvements that the club could make, finding a key position forward should be their top priority.
Darcy Cameron and Brody Mihocek are both decent tall options, however, neither of them is suited for the number one role. Both would be good second or third tall options, who could flourish without facing the opposition's best defender.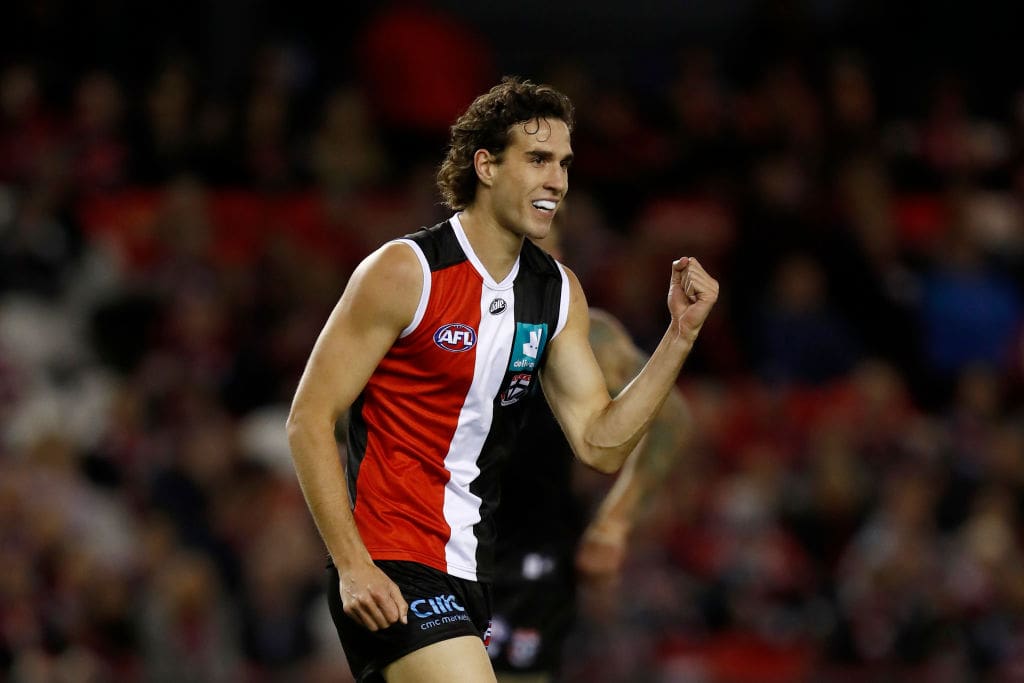 Therefore Max King would be the perfect inclusion. He is a player who can step into the role immediately, and be able to grow with the rest of the youth on the team.
Being able to create a contest on every forward entry, King is an elite ranked contested mark. Even when he doesn't take it though, Collingwoods forwards will be loving the crumbing opportunities that he creates.
There is every possibility that Max King is able to turn himself into the best forward in the competition over the next few seasons. Having the best forward in the competition as your team is becoming a finals contender seems like the best target for the Collingwood Football Club. It would also provide the Pies with their best Coleman Medal chance for the past 35 years.