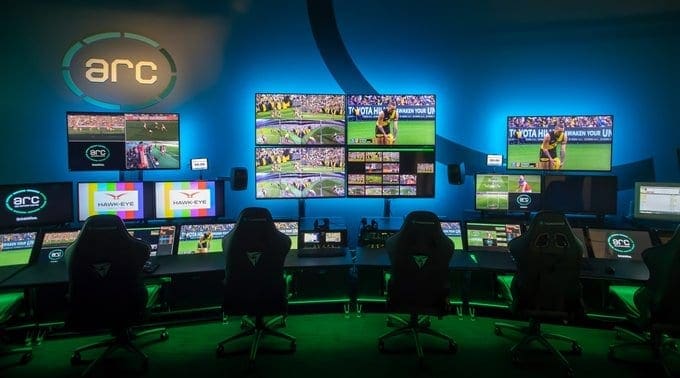 AFL Chief Executive, Gillon McLachlan is confident in the new AFL Review Centre (ARC) but cannot rule out the chance of incorrect decisions on Grand Final Day.
"The system itself is working, we've got the best technology, the process is better and we're using our best reviewers, but under pressure, there is always a possibility for human error," McLachlan told reporters today.
The ARC has come under scrutiny after the AFL had to concede that Josh Thomas' goal in the preliminary final should be been reviewed and eventually overturned.
The replay of what was soon to be retained as a goal showed GWS's Lachie Keefe touching the ball after it left Thomas's boot.
The new ARC system was put into place at the beginning of the 2019 AFL Finals series.