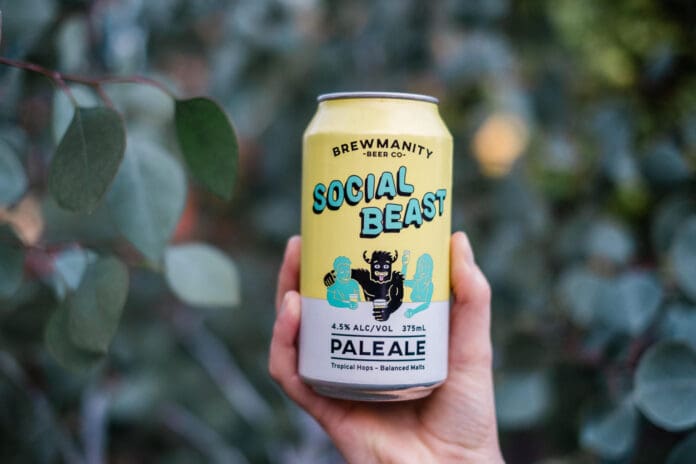 Stereotypically, Australians love four things above all else – their footy team, their family, their mates and a cold beer.
And for legendary Melbourne skipper, David Neitz, he is absolutely no exception to the norm.
Ahead of the seventh Queen's Birthday contest that is aligned with Neale Daniher's 'FightMND' charity, Zero Hanger spoke with the Demons' games record holder about his love for his former coach, as well as his brewery that is helping to raise both hope and funds for Daniher's dear cause.
'The beginning of a beautiful friendship'
Although connections in life are naturally tested over time, Neitz offered no hesitation when it came to explaining the ebbs and flows of his relationship with Daniher that began ahead of the 1998 season – Daniher's first at the helm of the struggling Dees.
"Neale's been a great mentor for me since he arrived at the club," the 300-gamer said.
"He has played significant role in shaping me as a person. And obviously with the captain and coach relationship, it sort of heightened.
"We became pretty tightly aligned on driving cultures and values of the footy club."
Despite Daniher's at times tempestuous nature across his 223-games at the helm of Australia's oldest football club, his long term on-field mouthpiece stated that the good definitely outweighed the bad.
"It's always been a really good relationship, but Neale, as all of his kids will attest to, is very straight up and down, he doesn't mince his words and you know exactly where you stand the whole time," Neitz said with a smile.
"I guess while I was playing it was 'he's the coach and I'm the player', and there's still that line there in the relationship.
"It was pretty intense during the playing days."
The Tasmanian spearhead described that in his role as captain, he was often a lightening rod for Daniher's verbal lashings.
"The most famous one was in the pre-season of '98 before we had actually played a real game. We were over in Wellington, and Jeff Farmer and I both weren't playing so well and he gave us an almighty spray at half-time, so much so that he lost his voice," Neitz said through a chuckle.
"When it came to read the side out for the third-quarter, Greg Hutchison [the club's then assistant coach] had to take over because he couldn't actually speak."
Jeff Farmer recalls his first spray from Neale Daniher. pic.twitter.com/evkQuyIGjC

— AFL Nation (@AFLNation) June 4, 2021
Even though Neitz believed he had rightfully earned his coach's admonishment that summer afternoon in New Zealand's capital, some of the flack he received was often comically misdirected.
"He was really keen for the forward's to push up the ground and defend," Neitz said.
"One day, he turned to me and said "Neita! Move those forwards up the ground!' and the unfortunate thing was that I wasn't actually playing, I was sitting in the box injured and I still copped a spray!
"He certainly wasn't backwards in coming forwards in that regard."
In spite of the fact the ultimate prize eluded the pair in their time together at the Redlegs, Neitz still looked back fondly at what could have been.
"Obviously, getting into the Grand Final was the biggest moment of my career as it turned out, and it was a great moment to share," the 46-year-old said.
However, the former captain claimed that it was actually a loss, and the end of their professional partnership, that provided him with his fondest on-field moment with the man from Ungarie.
Ahead of the Demons Round 13 clash with the Bombers in 2007, Daniher announced that it would be his last game as the club's head coach – an event that the wounded Neitz was desperate to make a winner.
"At the time, I knew how much Neale was hurting and I was hurt by the fact that he was exited the way that he did," he said.
"I was injured at the time, but to be able to get up and play and do it for Neale, it was a good moment for me personally, but I think for Neale as well. He appreciated the effort that the boys went to that night as well."
Following Daniher's exit from the Junction Oval, he remained in close contact with Neitz, with the pair enjoying each other's company away from the pressures of the performance based industry, and, like Louis and Rick at the completion of Casablanca, the beginnings of a beautiful friendship.
"Post footy, it's been much more of a friendship," Neitz explained.
"Prior to his diagnosis of MND, he was a footy manager over in WA, but we'd catch up and have a few beers and a laugh."
Even though he may not have known it at the time, it was these pair of latter elements that would lead to the 2002 Coleman medalist's newest venture, as well as an alternative way to throw his arm around his great mate.

SEE ALSO: Melbourne's rise proves that improvement isn't always linear

A pale ale and good will prevail 
Historically, footballers and alcohol in tandem have produced some nightmarish scenarios, but for David Neitz, the opposite could not be more applicable.
After hanging his boots up at the completion of Melbourne's disastrous 2008 season, Neitz and his partner ventured to Europe, and sampled all of the finest drops the continent had to offer.
"I experienced beer in a very different way, so that triggered something for me in the space," he delineated.
"I had a mate of mine that was working at CUB [Carlton United Breweries]. He'd been working there for a while on brands like Fat Yak and a lot of the stuff at Matilda Bay they were doing.
"We had floated around these ideas that one of these days 'let's start a little beer company'."
Sadly, it would take some heartbreaking news for these loose plans to finally become concrete.
"The catalyst was when Neale said he had MND to start with and that he was doing some fundraising," Neitz said.
"That was when we said 'we've spoken about this, let's create a beer and let's see if we can raise some funds'."
This idea rapidly grew into the formation of the former forward's independent brewery –Brewmanity Beer Co – and the creation of Neitz's best selling drop – 'Social Beast'.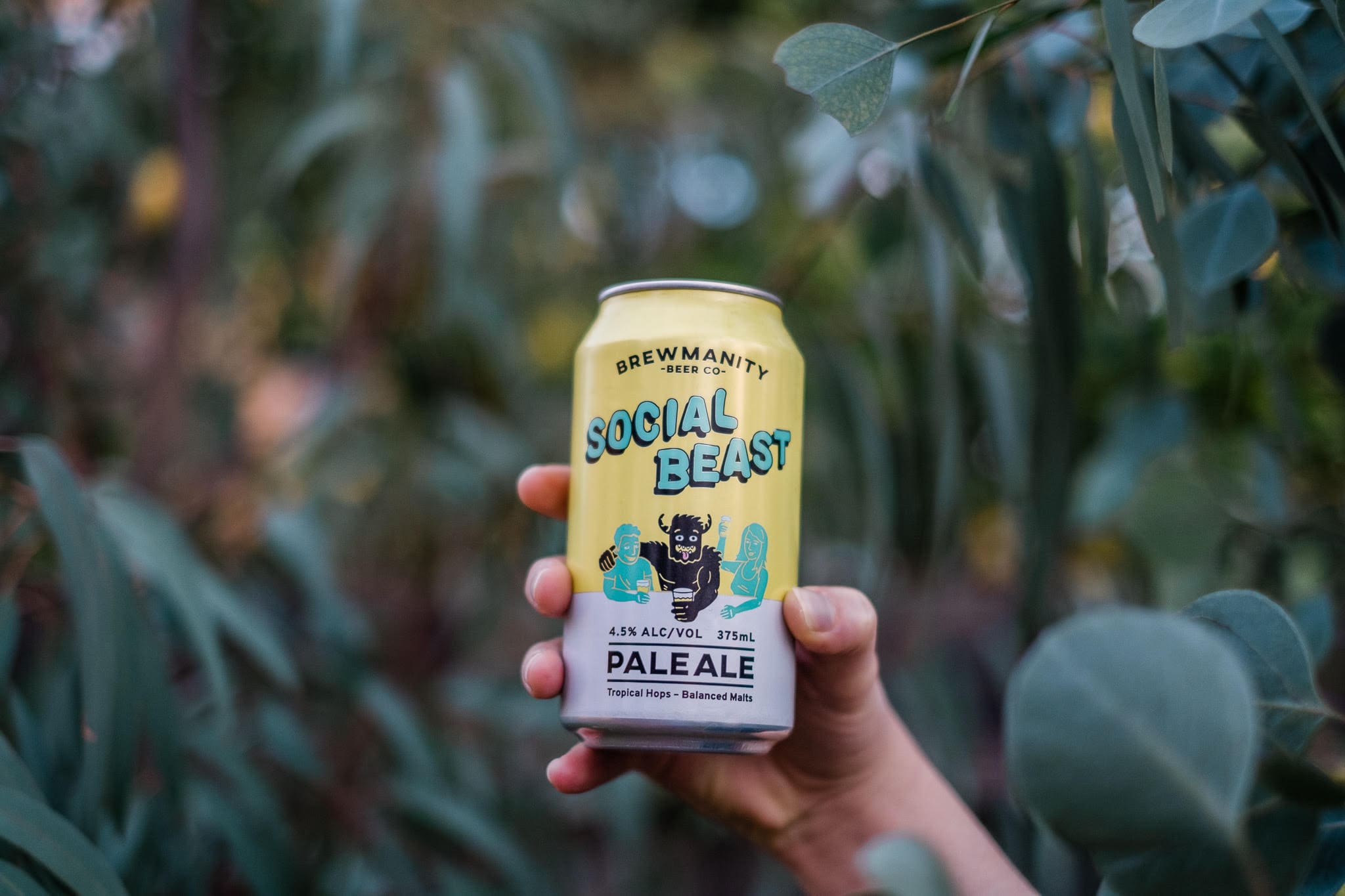 With Neale's diagnosis at the forefront of his mind, Neitz explained that the aforementioned drop's name is a nod to both how Brewmanity sees itself, as well as the fight that Daniher and upwards of 2,000 Australians are currently facing.
"The naming of it says a bit about us, we see ourselves as a social enterprise. A small portion of each sale goes back to fundraising, so that's a social element," Neitz expounded.
"Then obviously Neale calls it the 'beast of a disease', so we thought 'Social Beast' was a good name for that particular beer."
In the words of the Neitz and his three partners – Jamie Fox, Michael Jontef and fellow ex-Demon, Paul Hopgood – consumers that crack the lid on these cans are set to enjoy a seasonable beer that is approachable, yet still rich in pineapple and passionfruit favours.
Those that imbibe will also be helping a fantastic cause.

SEE ALSO: Mongrel punts, nude modelling and masterpieces: Team of the Century artist uncovered

Hampered efforts, but hope springs eternal 
With Covid-19 still scuppering plans of every single Melburnian, even those with good intentions have been forced to seek an alternative route.
Prior to the state government's announcement of the lockdown that Victorian's are currently experiencing, Neitz had planned on running an annual fundraiser that aimed at tipping not only beer into punter's glasses, but six figures into the fight against motor neurone disease.
"We had big aims, but obviously Covid is standing in the way of that a little bit, but what we have got is 22 venues that have 'paid it forward'," he said.
"Essentially, how we work is that we work within the hospitality community and we provide a free keg for those venues to raise funds for the cause.
"Those venues that have signed up, they've paid it forward, so we've raised $22,000 for the foundation so far.
"We had aims of getting a lot more pubs on board, but with pubs not being open at the moment, that has hampered that.
"We had ambitions of raising around $100,000 this year, but we might cut that down to something like $40,000, and if we could do that, we would be pretty pleased with that given the circumstances."
As the noxious virus has also eliminated any chance of crowds attending the annual blockbuster clash at the MCG, the man that ran out onto the famous venue on 169 occasions declared that although it was not ideal, the wider message of the day should not be forgotten.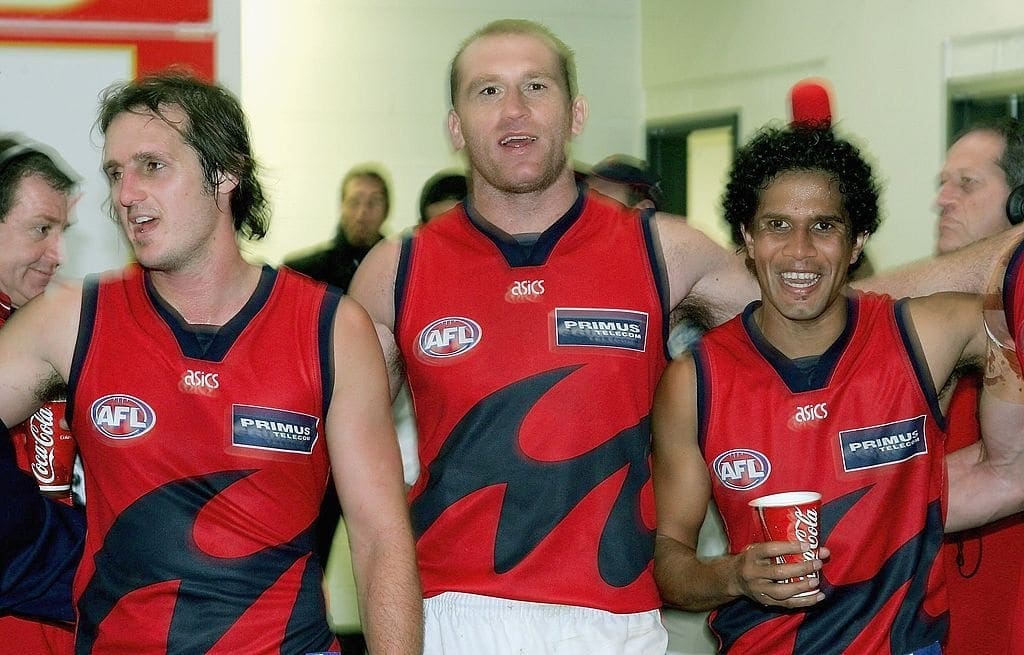 "It is devastating when you look at all of the effort and energy that Neale and the whole MND team has put into the day," the 306-gamer said.
"Hopefully, what everyone else has got in their mind is that while we love the day and that's the fun part of it, there's some real-life effects on people that the fundraising has.
"So, while it might not be as much fun, it think the fundraising is just critically important."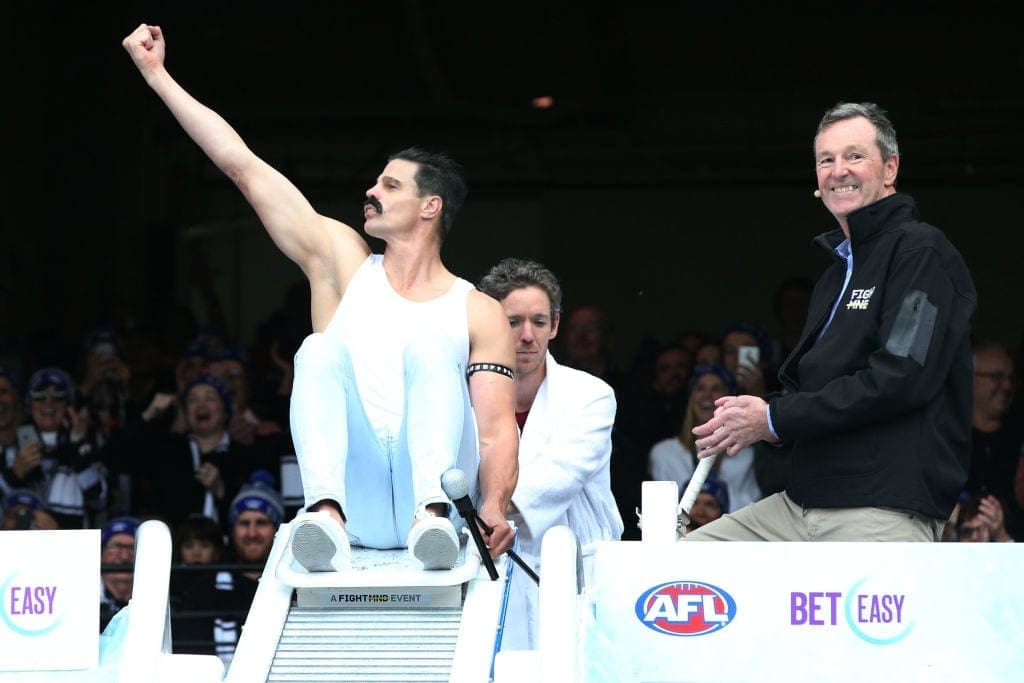 Although the now famous fancy-dressed sliders will make their icy plunge in-front of desolate stands, Neitz holds the view that the generation of hope their sacrifices provide is paramount.
"Even though we can't be there for the day, the foundation just delivers hope," he said.
"When Neale was diagnosed, it was a total hopeless cause, but the hope that this gives to the families that are suffering from the disease is that there are options and avenues for people to explore.
"I know that they keep moving closer and closer to finding a cure, but we've just got to keep fighting and keep Neale's mission alive."
Despite not yet being asked to join the cavalcade of post-career players to make the plunge down into the sub-zero temperature tank, the seven-time club leading goalscorer divulged that his friend and former mentor has found alternative routes to push him into the spotlight.
"On the Daniher drive, that we do every year, there's a sing-a-long and Neale's known as 'Mr. Brightside'," Neitz said through the beginnings of another grin.
"And as I was dressed as Scooby-Doo for some reason, he made me get up and perform 'Mr. Brightside' on the stage, which was entertaining and embarrassing in the same breath.
"Whatever Neale says, we're like the disciples, we just say 'yes' and we get the job done."
As a someone with the longstanding nickname of 'The Reverend', I guess we shouldn't be surprised that a man as charismatic and heroic as Daniher has this type of influence on his parish of pals.
If you would like to donate to Daniher's FightMND charity, you can do so at the link HERE.
If you would also like to donate to Brewmanity's 'Big Freeze Eve' event and help Neitz push towards the $40,000 mark, you can do so at the link HERE.
Finally, if you would like to know where you can get your hands on a can of Social Beast or any of the brewery's other products, you can do so by using their INTERACTIVE MAP.