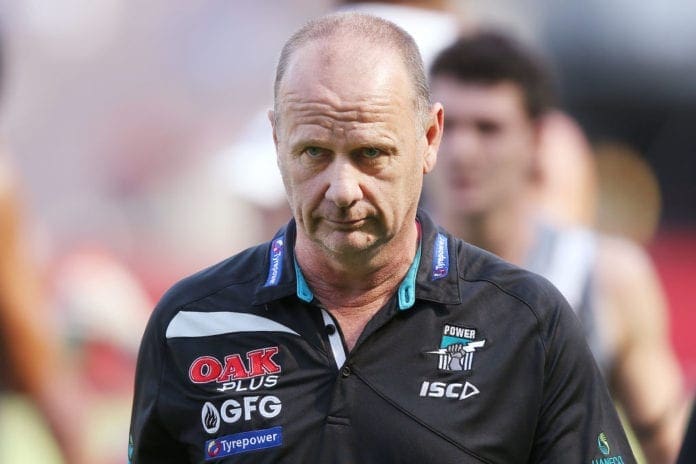 Port Adelaide senior coach Ken Hinkley has dismissed links that connect him to the vacant head coach role at GWS, following Leon Cameron's mid-season sacking.
Hinkley had been linked to the role by Triple M reporter Jay Clark, who said that the Giants were looking at the Power coach as an option to take the reigns at the club.
Speaking to the media, Hinkley was quick to brush off the speculation and slammed those who circulate such rumours within the media.
"I dismiss it," Hinkley said.
"I don't take any notice of it because I'm committed to Port Adelaide and I have got a job to do at Port Adelaide.
"This happens all the time, speculation just comes from nowhere and a lot of it, unfounded speculation.
"I should be able to have a reverse press conference sometimes and question some of the people who put some of those things out."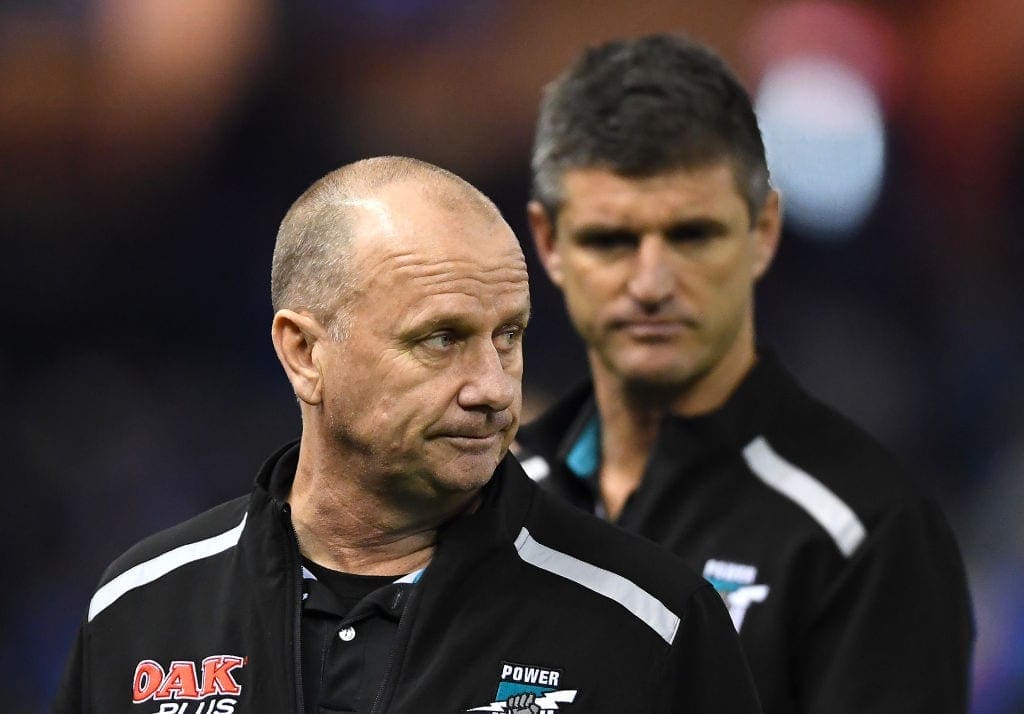 The Giants currently have interim coach Mark McVeigh at the helm, with the club expected to wait until the end of the season to announce Cameron's successor.
Hinkley, who has been head coach at the Power since 2013, said he is committed to the club and nothing is in place for him to take over in Canberra.
"Even talking about it, I am wasting my time," he said.
"I am not interested in it.
"It's not something we have talked about in any way, shape or form.
"I am coaching Port Adelaide and that is my biggest challenge today, to make sure we're ready for tomorrow night's game."
The Power will face the Tigers at the MCG on Thursday night (7:25pm AEST) and a win would close the gap on a top-eight position after their disastrous 0-5 start to the season.